The home projects that usually get done around here are ones that you can see when you walk in (like our kitchen hardware cabinet refresh). But, for years I have been wanting to tackle organizing my spice cabinet. However, because it's one of those areas no one ever sees (hello master closet!), it just has never been a priority for me. Leave it to month five of maternity leave to finally get to the top of my list. And so, project "spice cabinet organization" finally happened!
I'm sharing the simple spice cabinet organization project that I did in my kitchen–it might not be the fanciest but it works perfectly for me! And bonus–it only took about an hour!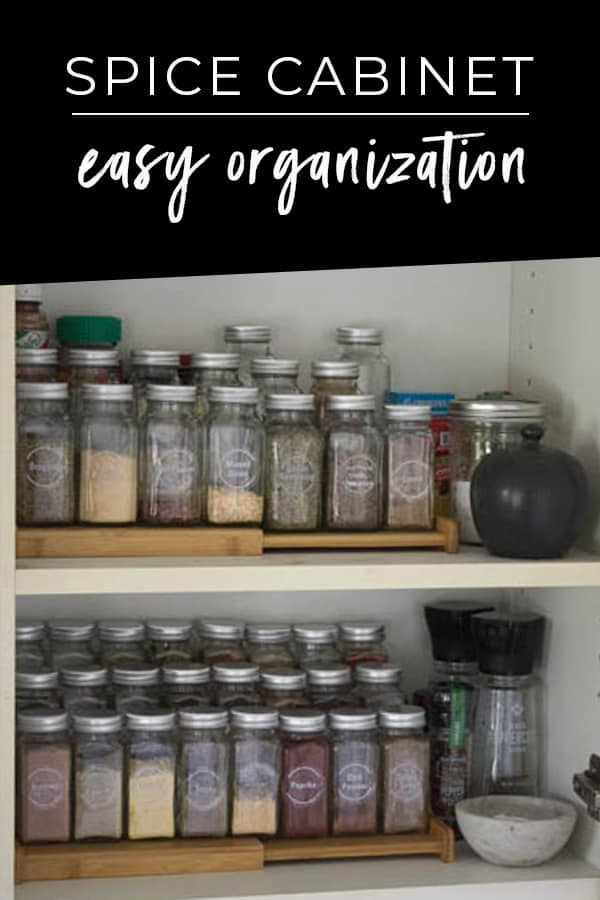 That's clearly the "after" photo so scroll to see the "before." Basically our spice cabinet was a hot mess. Tell me yours is too so I will feel a little better ;).