After hours of being in the kitchen this past week, I came to realize I am in desperate need of a new apron. Don't get me wrong, mine did its job of keeping me clean- however it just isn't "me." The ruffles I like- the palm tree print- not so much. After browsing the fabulous selection of modern aprons from the gals over at The Hip Hostess, I just had to share some of my favorites with you.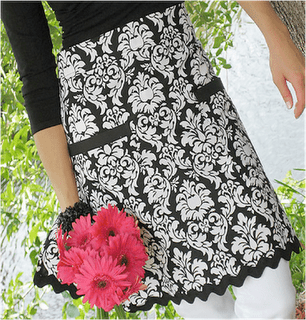 They have really chic demi style aprons like this one called Black a la Mode.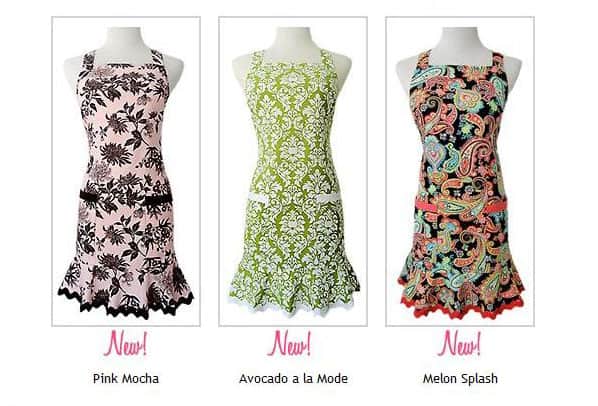 Here are three of their popular sheath style aprons. I am messy in the kitchen so I prefer the full coverage of the sheath style. My favorite is the Avocado a la Mode shown here in the center.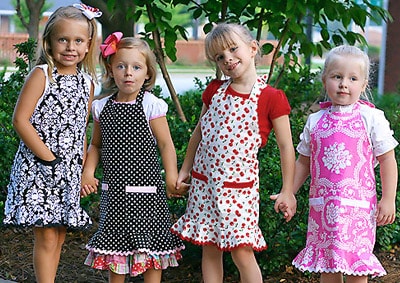 Can it get any cuter than this? My youngest daughter is always helping me in the kitchen- I am smitten over these Sweet Petite aprons!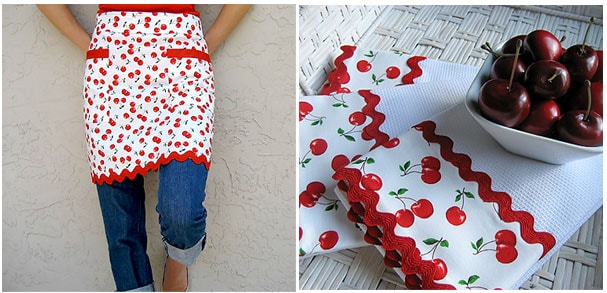 The Hip Hostess even offers chic tea towels that match the fabrics from the aprons… I love this! You can pair a demi apron with a tea towel to create a truly impressive hostess gift.
Okay, so now have I got you thinking you also need a new apron? Sorry about that- I just couldn't resist!
**The wonderful gals over at The Hip Hostess are generously offering our readers a great deal:
15% OFF your purchase. Just use code "SIMPLE" at checkout!