This party was submitted by Bird Crafts and was designed in honor of a wedding anniversary. I immediately was struck by the vibrant colors ans Indian flair. This Bollywood party theme is very unique and also very bright!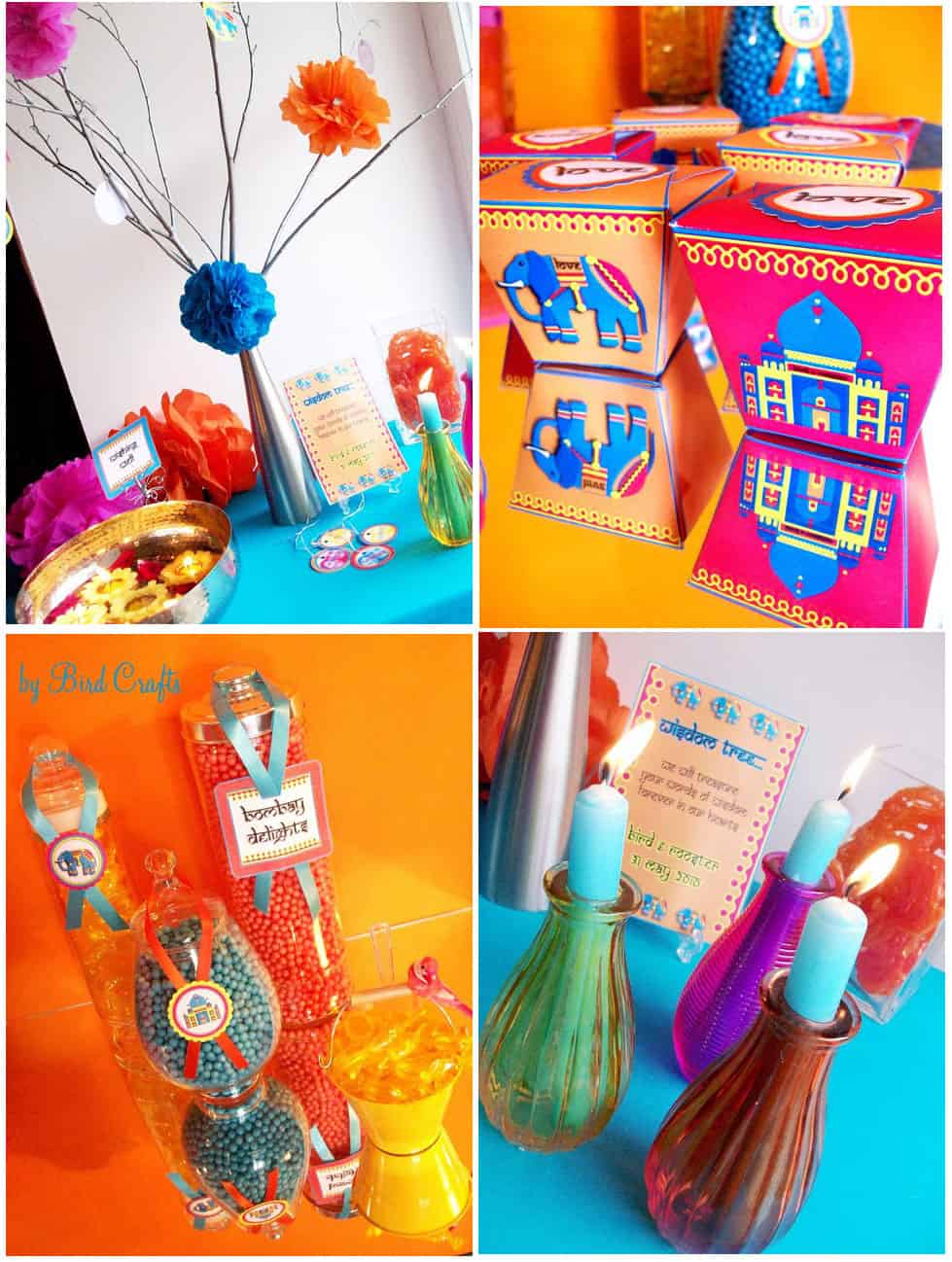 A small "wishing tree" allowed guests to leave sweet thoughts for the couple. From the hostess,
"The 'wishes' were small round cards in the same design of the party theme with a picture of myself and the hubs. Our guests were then encouraged to leave well wishes or 'word of wisdom' hehe and hang them on the tree."
Also, favor boxes (with the perfect coordinating design) were set out so guests could scoop up some sweet treats for later.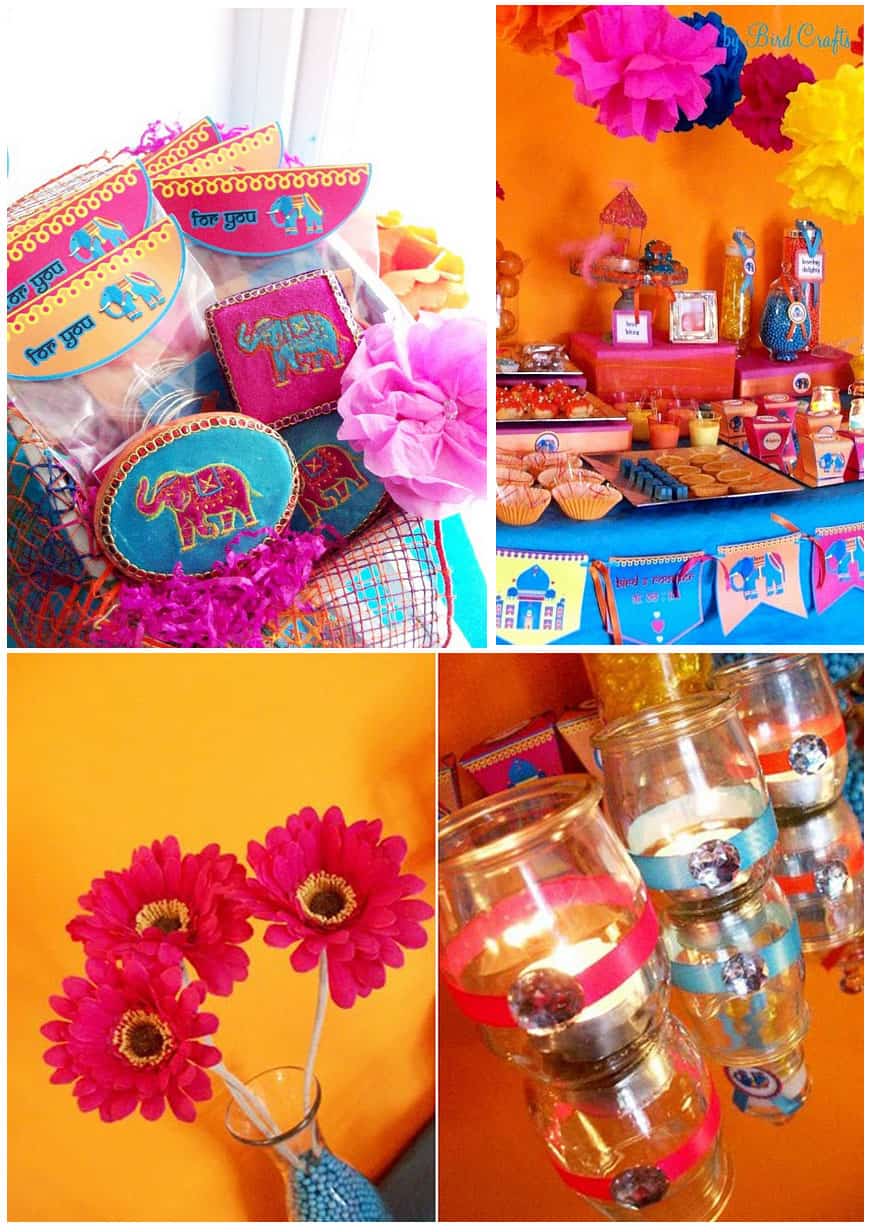 Aren't you loving the bright Indian party decorations? Check out the banner above- love it!
"And more party favors (bangles, paper maché elephant and watercolours for the children, Indian tea personalised with the celebration date, scented candles and soap for the adults) were displayed in clear bags and small kitsch boxes I found at the oriental store for just $1 each! The boxes looked as though they were made for this occasion, in the party colours and even had a blue elephant on them!"___
Thank you to Bird Crafts for sharing this bright and bold party with us — and Happy Anniversary!