There aren't many things better than a cupcake (wouldn't you agree?) BUT what about a mini cupcake that bakes in simply 8 minutes? This darling device called Babycakes — is like a waffle maker meets easy bake oven. You can even make brownies, mini pies… even mini quiches!
I immediately thought of making these cupcake skewers that Courtney from Pizzazzerie is known for.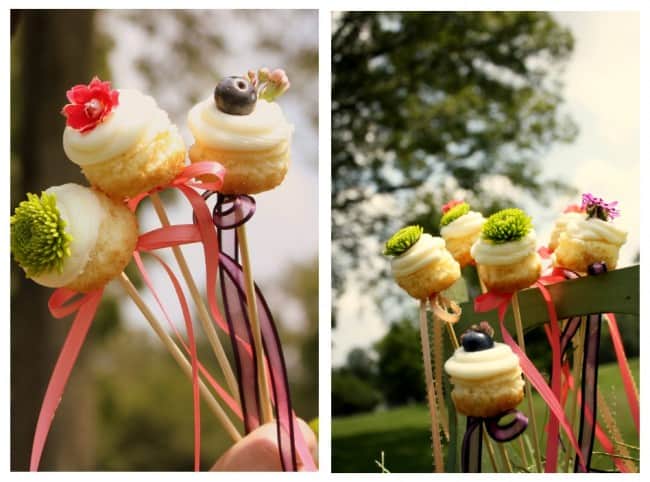 She even gives you the simple DIY instruction on her blog. Check out how to make cupcake skewers here.
Or what about these mini pies from Not Martha? The possibilities are endless! What you YOU make first?
You can purchase Babycakes here.