Remember this spring baby shower I hosted for a dear friend a while back? Well that mom-to-be recently helped host (with her sister) a baby shower for their little sister and I have to share it with you. Kenzi (the new mom-to-be) is a country girl at heart and they wanted to make the shower feel put together but relaxed. I think they accomplished that perfectly. Take a look at this western baby shower.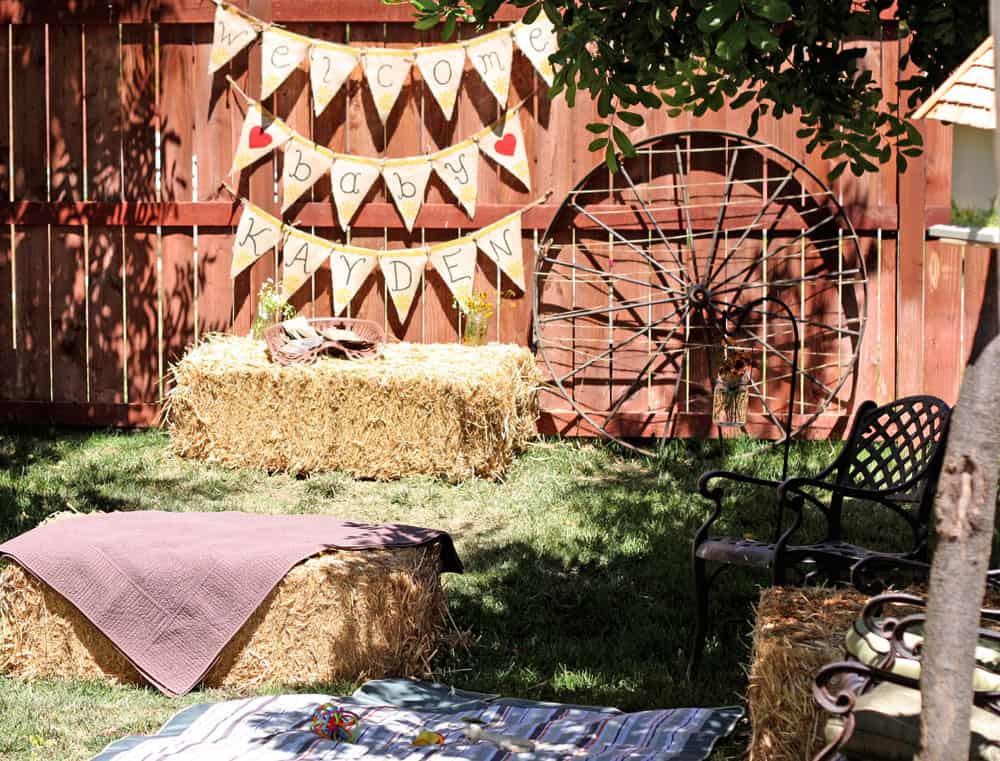 A homemade burlap banner, old wagon wheel and hay bales offered a casual place for guests to sit and relax in the shade.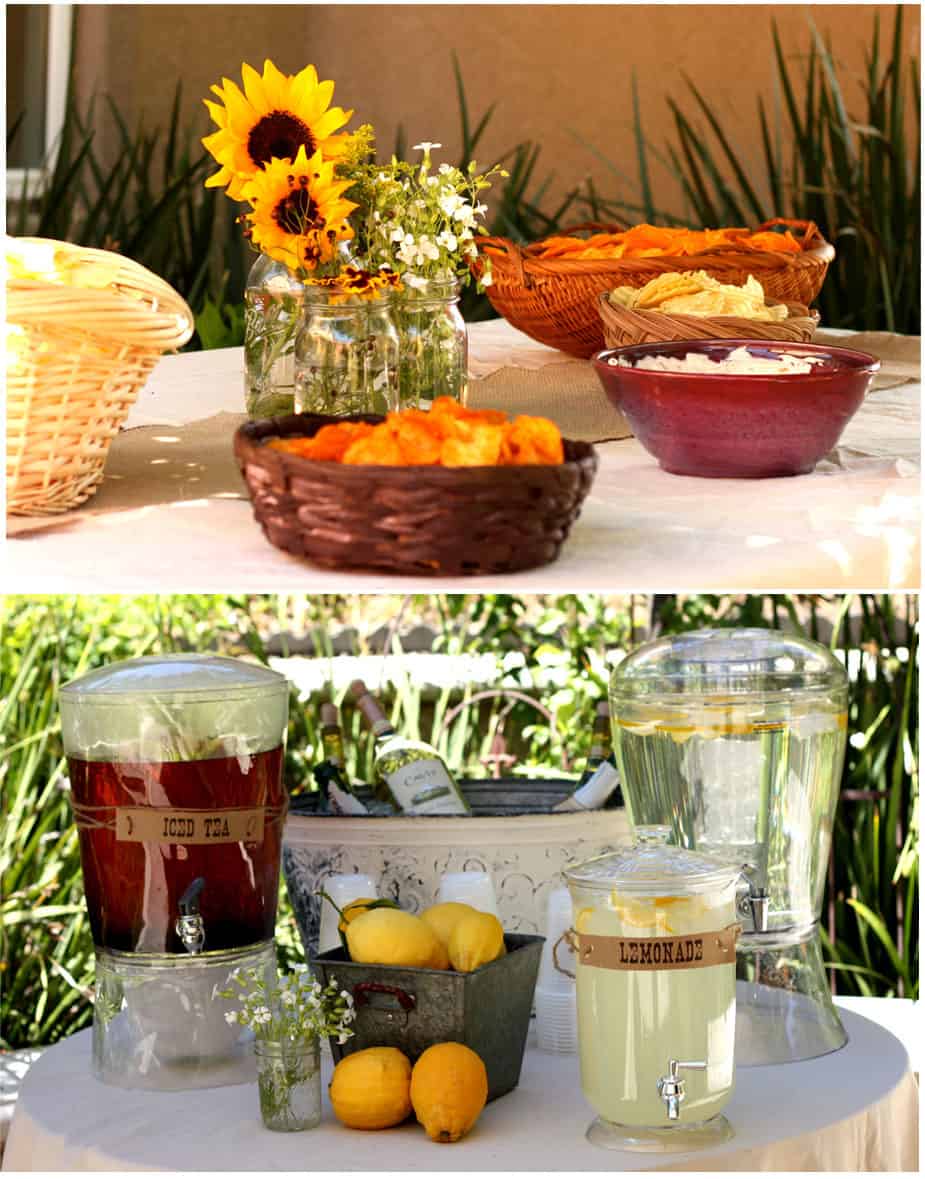 Nothing fussy about the food and beverages! Sweet tea & lemonade (no western theme should be without!), snacks and later on guests dined on good ole' BBQ!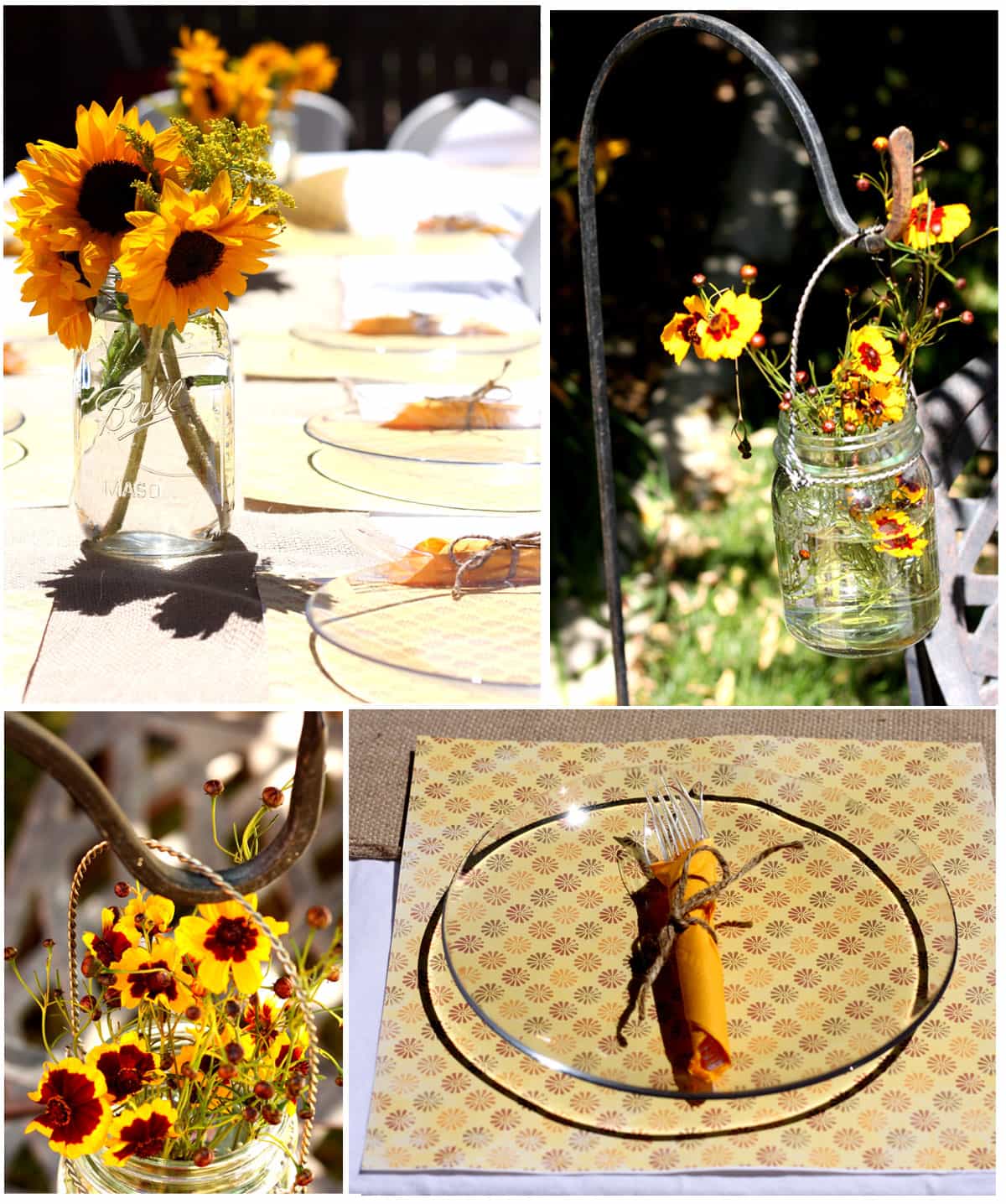 Centerpieces were made of sunflowers gathered from the local farmers' market and placed in mason jars. Other jars hung on iron garden hooks throughout the space and were filled with other yellow wildflowers.
Placemats were simple – coordinating scrapbook paper (This is my go-to idea! Take a peek at the DIY paper placemat post from a couple of years back). With simple twine used to tie up the napkins and cutlery.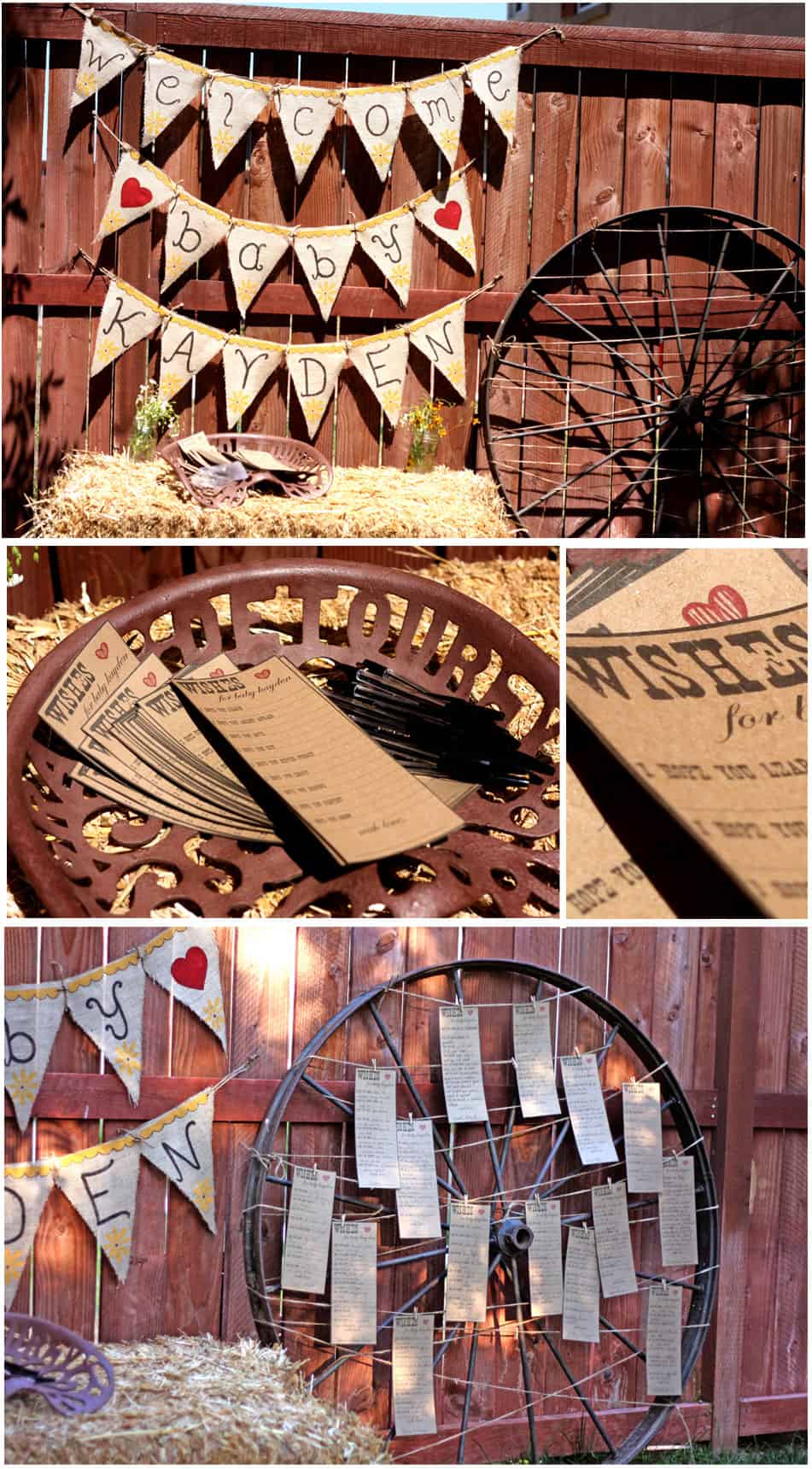 Remember the wagon wheel? Guests filled out little wishing cards for mom and baby and pinned then to the wheel. Such a cute idea!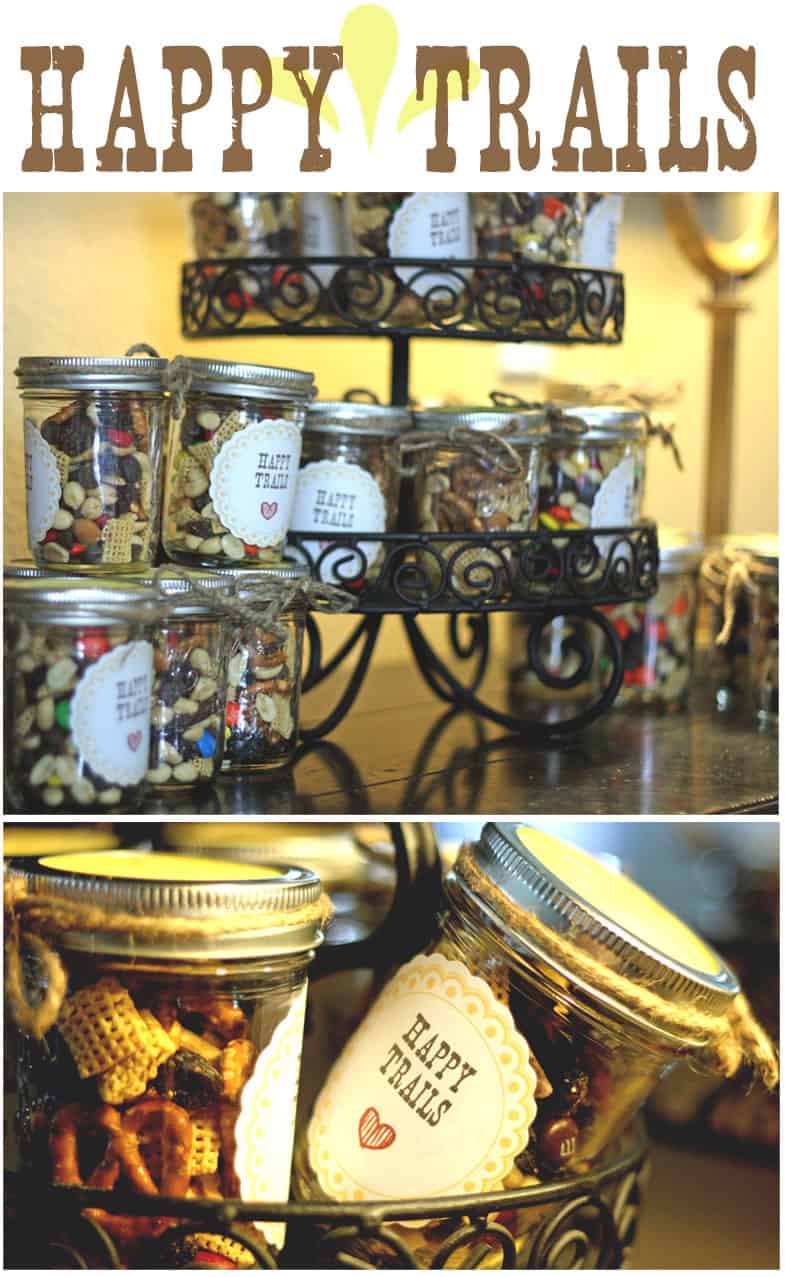 As guests left, they were sent on "Happy Trails" with a jar of homemade trail mix. The perfect touch to this thoughtful western baby shower!
Great job Kelly and Kaci and a BIG congrats to mom-to-be Kenzi!