Apples aren't just for fall recipes. Lately, I've been craving the crisp, refreshing flavor of a good tart apple. Maybe it's the summer heat or maybe it's just that I can only drink so many watermelon cocktails … either way I wanted to try something new.
I recently received this new apple beer to try out and I knew just the time for a taste test. We were sitting outside on a very warm evening and a crisp, cold refreshing beverage was called for.
Michelob ULTRA Light Cider is a naturally sweetened, gluten-free cider made from crisp apples, and it has 1/3 fewer calories than leading ciders (bonus). It's sweet, and definitely a substitute for a fruity cocktail. When you want something a bit more "fun" than beer but still easy to grab-n-go … this is it.
I also think it would go wonderfully along side a nice apple salad like this one: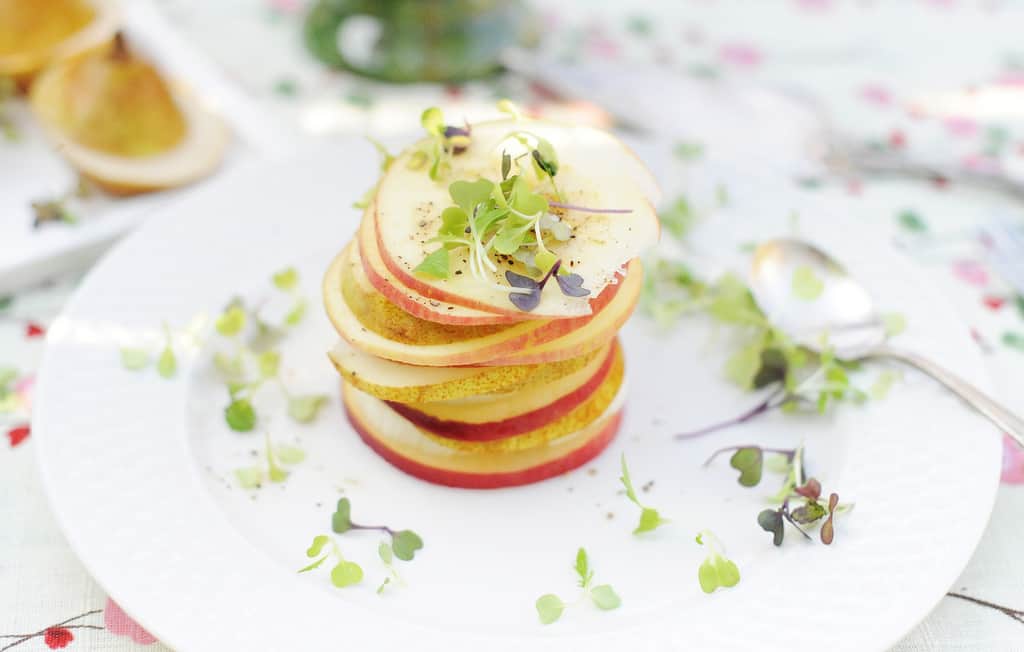 This apple, pear and fennel salad looks AMAZINGLY good. Perfect for a hot summer evening bite, don't you think?
Apple, Pear and Fennel Salad recipe here … go and get it and check out all of her amazing recipes while you're at it.
What new summer flavor or recipe have you tried lately? Please share!