Last week I shared my new favorite potluck dish (warm potato salad) that I had discovered while tuning into The Chew on ABC. This week I'm sharing the perfect accompaniment to your next BBQ meal. Dish up the potato salad, get your meat off of the grill and pour one of these beer cocktails!
After seeing Mario Batali's Summer Shandy served up on a recent episode (see clip below), I knew I had to give this a try.
To start, I opened two bottles of beer.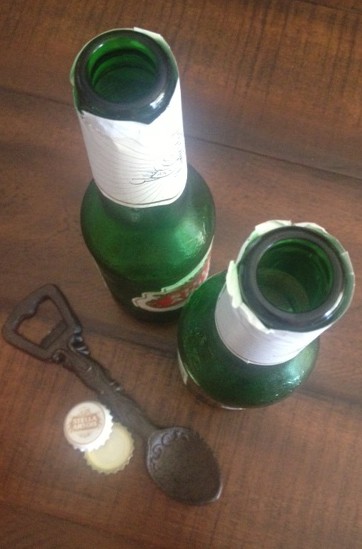 Then, pour the beer into two glasses leaving some room at the top. Next, pour in a chug or two of italian orange soda (you don't want sweet orange soda). Finish by pouring a couple drops of Aperol into the glass. Watch the clip below for more info on this.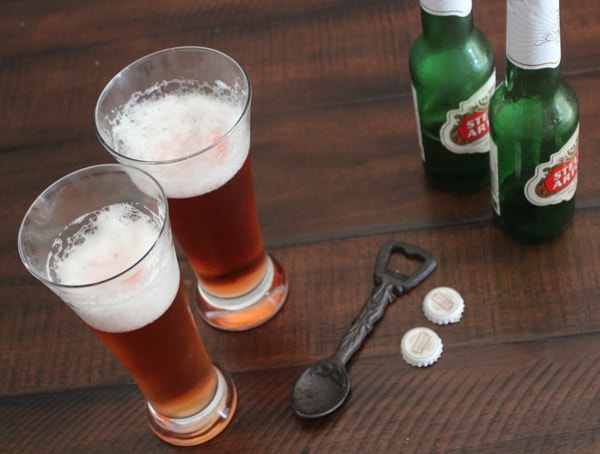 What I love about this recipe is you can create a really great summer shandy anytime the mood strikes.
….

….
All summer-long, ABC's The Chew is your one-stop shop for everything food. From grilling and outdoor entertaining to road trips and picnics, The Chew is dishing out the most sizzling, mouth-watering meals to satisfy your summer cravings!

Tune In: Fresh Daily. Weekdays 1e|12p|c Stay tuned for more of my favorite clips and recipes I'll test along with them!
Compensation was provided by ABC via Glam Media.  The opinions expressed herein are those of the author and are not indicative of the opinions or positions of ABC.