Before I plan any party, I select the color palette. I use this palette to plan everything else, from invites to decor, food, space — you name it and it was influenced by color. So when I learned about My Colortopia I knew I had to share it with you (check out my post here). This community created by Glidden Paint is full of inspiration, tools, and advice from the Colortopia Team to help you select that perfect color for your party or home (how cool is that?).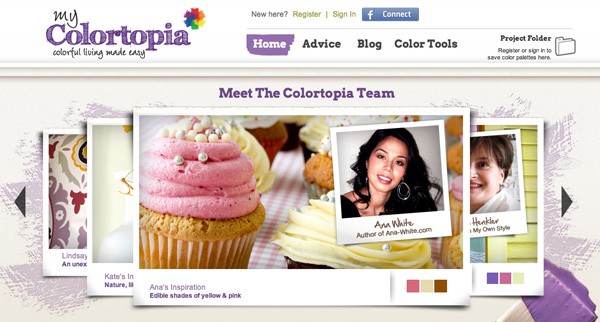 Even though I typically have no problem choosing the color palette of a party, I am miserable and choosing paint colors for our home. Get this, we've lived in our home for 3 years and I'm STILL deciding on paint colors — it's sadly true. Our walls are 100% all boring white. So when I learned about My Colortopia's new My Image Inspiration tool, I was excited to test it out. This tool lets you upload a picture of something you like and think would work for your space (think art, furniture, pillow) and then it gives you a selection of color palettes  that would work in your space. I decided to test it out with a throw pillow that we have in our living room: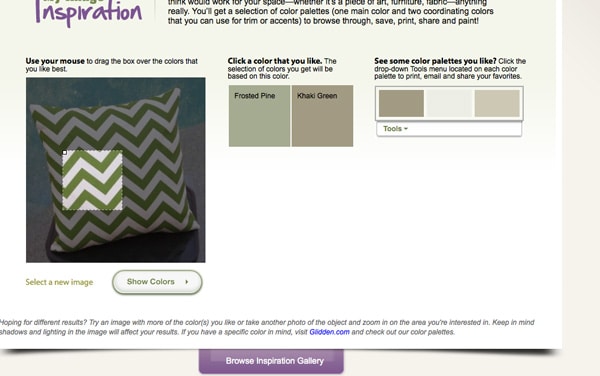 How cool is this tool? I am loving the "Pacific Khaki" color it recommends. Maybe I'll finally take a leap and buy some paint! What a fun way to get over that "decision"  hurdle and be inspired. Check it out and play with the tool here.
–I have been sponsored by Glidden brand paint to write this post but the thoughts and opinions expressed are my own.