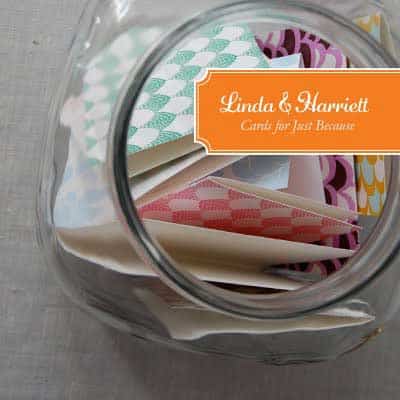 Today, October 19th, Linda & Harriett are so thoughtful they are holding a really great event today: Cards for Just Because. In honor of her mother (who sounds like one generous and thoughtful woman), they are encourageing everyone to send a card… just because.
In the honor, and on her birthday, they are giving away note cards in exchange for a promise to send it card to someone – just because. Simply email lindaandharriett@gmail.com with your name & snail mail address, and they'll send you a note card & envelope. That's it, so simple!
Read more about this thoughtful day over on their blog.