Whether you're looking for some romantic wedding inspiration, scouting Temecula wedding venues, or just simply love looking at pretty pictures, this post is for you.

Remember that romantic bridal shower I hosted? Well, here was the bride on her big day!  I have been telling you I'm going to post this wedding since 2012. THREE years later and I'm finally sharing these photos. Why has it taken me so long? Honestly because there were just sooooo many gorgeous photos I felt overwhelmed and couldn't decide which to share! Problems, I know.
In fact, I procrastinated so long that this darling couple (who also happen to by my brother and sister-in-law!) have been married for three years, and I've already posted about their baby shower (GAWH) and my niece will be ONE next month. Wow, we're all out of order over here. Sooooo without much more, I'll jump into the pics (because that's what you really want to see)!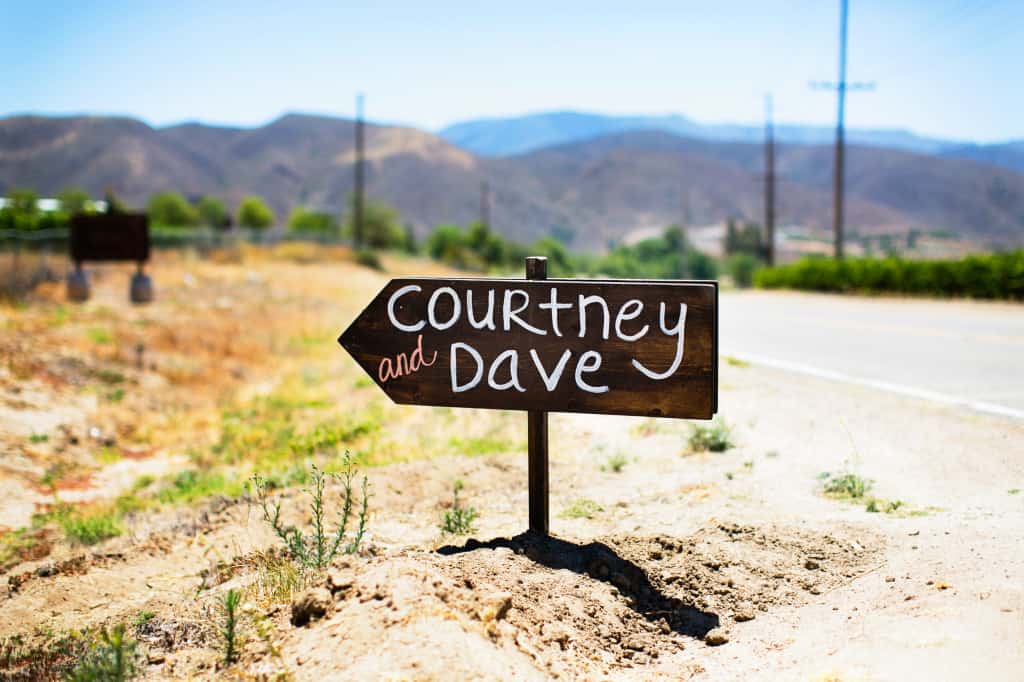 We made these DIY rustic signs that led guests to the venue which was a private estate winery in Temecula, CA. If you're looking for Temecula wedding venues, there are just so many great ones to choose from. Take a day (or two) and visit/experience them all! My handy husband cut the signs and I stained them and then painted on the names. (more…)