Yes, I took a 30 day sabbatical. For all of my adult life, I've been going full-throttle. School, work, parenting, more work, side work, fun work. You name it, I want to do it (and am determined to do it perfectly). It's a blessing to love what you do, but sometimes it can also feel like a curse. Honestly, most days it feels like a tornado that ends with a migraine. (I bet some of you can relate.)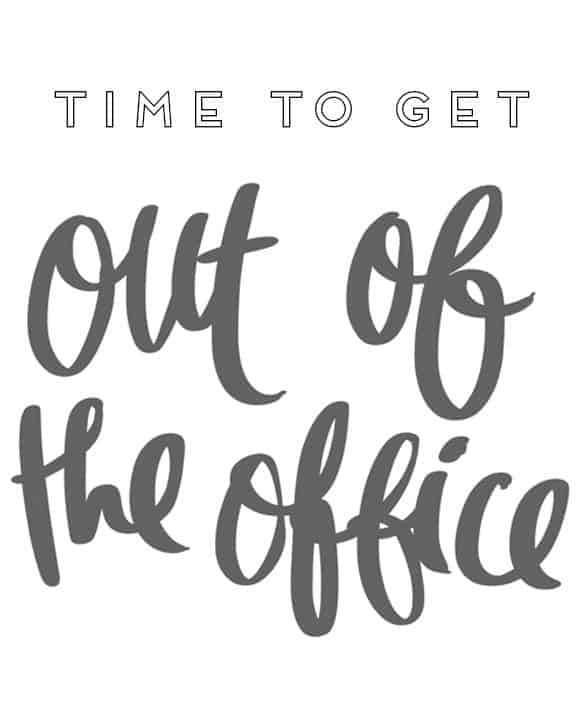 So, when the company I have been working for for the last seven years (The Grommet) announced a new policy that would give me the chance to take a 30 day paid sabbatical, I was equally excited and nervous. I've taken a week vacation before (still checking in here and there) but this was an entire new level. I wondered if I could do it. (I also tried negotiating working one day a week during it so I could still get stuff done, I know…pathetic). In the end I took an entire 30 days off.
I wanted to share a few things that I took away from this experience. From the planning process, to how I spent my time, to what I learned when I took a step back and let things
go … for thirty. whole. days.
The planning dilemma
I was stressing over what to do with my time off (what a first-world problem to have, I know). But you see, I want everything to be just right. When in my life will I get another chance to take 30 days off? I ran through several ideas. My first thought was to quickly plan an international trip. Over the last two years we've traveled a lot (my favorite was to Maine last summer) but never outside of the US.  However, my husband couldn't get that much time off, and traveling with a family of four is pricey. I ran through other ideas like volunteering my time, finally getting that passion project going I've been thinking about for years, creating a ton of content for this blog, deep cleaning my house (yes this crossed my mind), and more. In the end my husband asked me what I wish I could do every summer. And my answer? "Fun stuff with my daughters." I work from a home office and summers are HARD. When the kids are out of school they are always asking to go do fun things and I am always saying "no" because I'm working. I keep business hours so hitting the beach on a Wednesday isn't something we can just go and do. I realized that I wanted to be able to do whatever they wanted, and just have some summer fun. (more…)