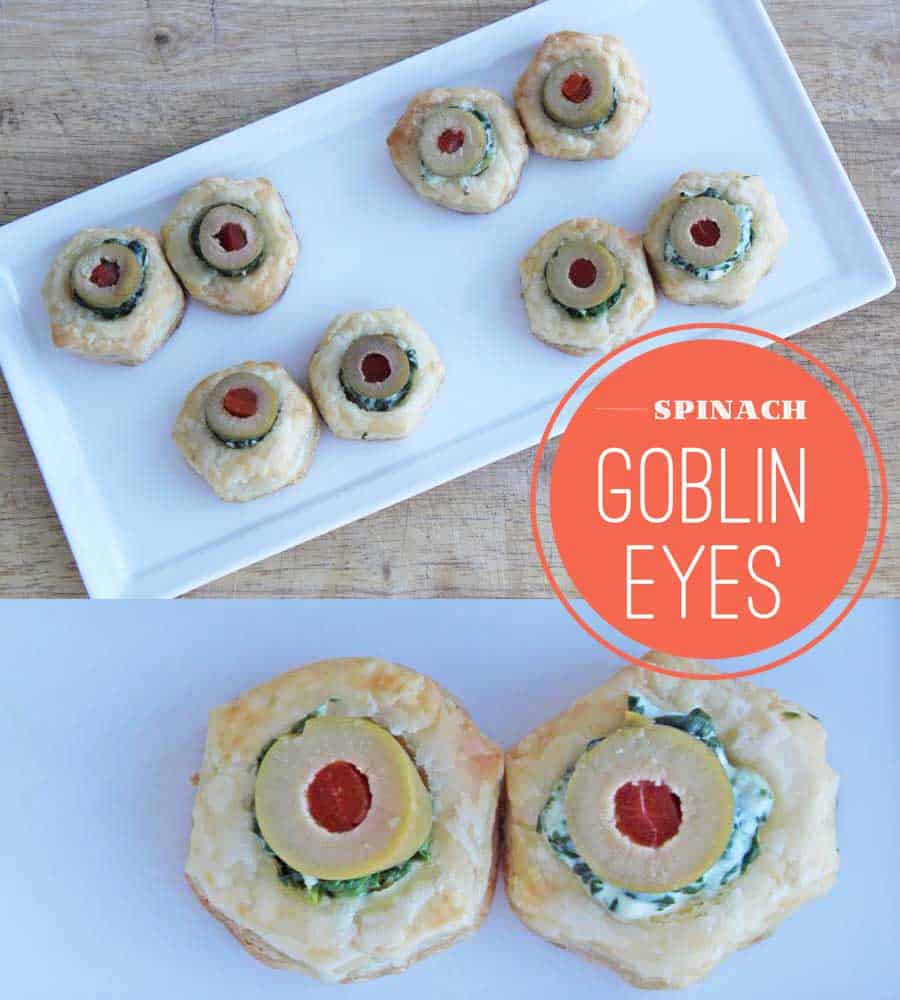 You know what gets me excited? When you find new ways to put a twist on a favorite recipe. And today folks, we have just that! I was recently asked by Pepperidge Farm to come up with a fun Halloween appetizer that incorporates Puff Pastry Cups and I was up for the mission.
My go-to spinach and cheese dip was the perfect compliment to the flaky and light puff pastry cups. To spook them up I topped them with sliced olives, transforming them into spooky Goblin Eyes — EEEK!
Super simple to make, healthy and cute!