This post is sponsored by duraflame® 
One of my favorite things about the winter months is that on cold days you have I perfect excuse to stay indoors and just hang out with my family. We don't have too many of those days here in southern CA so when it happens, I'm ALL IN. Staying cozy and enjoying some family time is my favorite way to enjoy a cold day. And to make sure we're ready when the rare cold day happens, I put together a cozy winter gift basket for my family.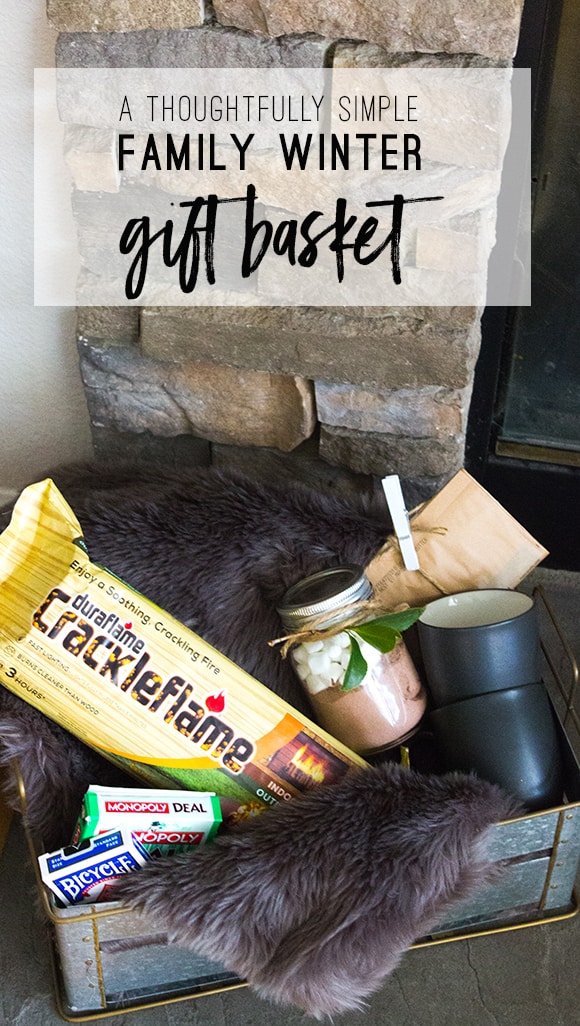 I came up with the idea of creating a family winter gift basket when I found myself pleading with my kiddos (they are 11 and 17) to come snuggle with me by the fire. I always seemed way more excited about that idea them they did. So, to get my kids excited about about a little cozy family day, I put together a little basket with things to do like playing card games to pass the time. With all the supplies we need on hand it's much more likely that I'll get everyone excited about a cozy day inside together.
This would also make a great gift to give to a family or a couple you know as a housewarming gift. You can mix up the items you include in your winter gift basket depending on if you're making for  yourself, or giving it as a gift.
Here's what I put in my family winter gift basket:
A cozy blanket
Mason jar filled with hot cocoa and mini marshmallows
Two mugs for hot cocoa
A pack of microwaveable popcorn
A couple of card games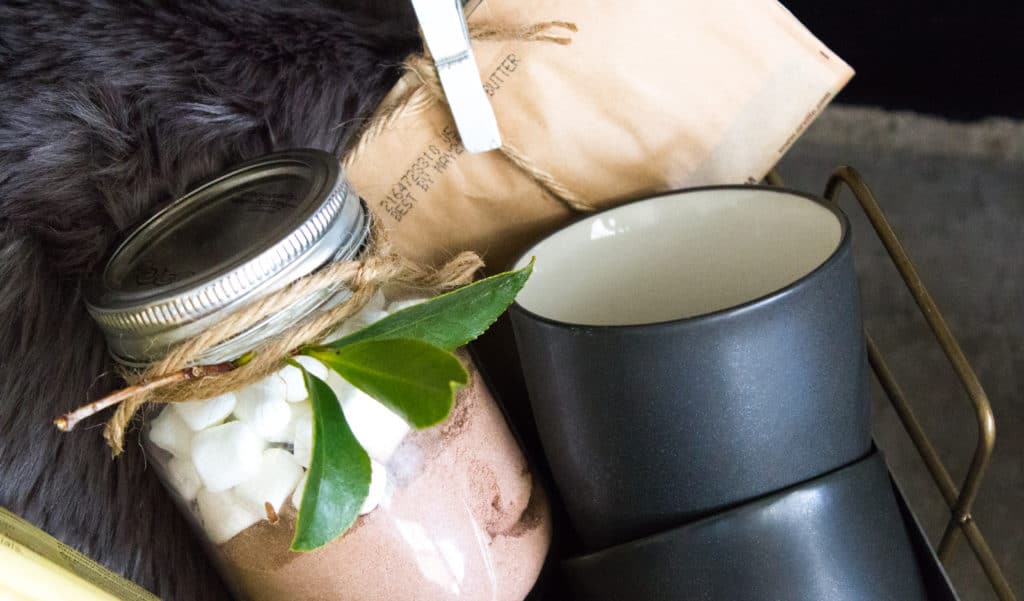 Hot cocoa and popcorn by the fire? Perfection in my book! And it totally helps to get the kids to come out of their rooms and come hang out with their parents ;). (more…)