Have you ever really wanted to redecorate but just can't get inspired because your space (bedroom, living room, office) requires a lot of TLC and decision making? That's sort of where I've been  the past year — in a mid-redecorating-limbo. I desperately wanted to redo my home office space because I spend about 75% of my time here and it isn't a very exciting environment. I did get started last year (yes I am currently in a year long limbo) but the project stalled because I got overwhelmed with options.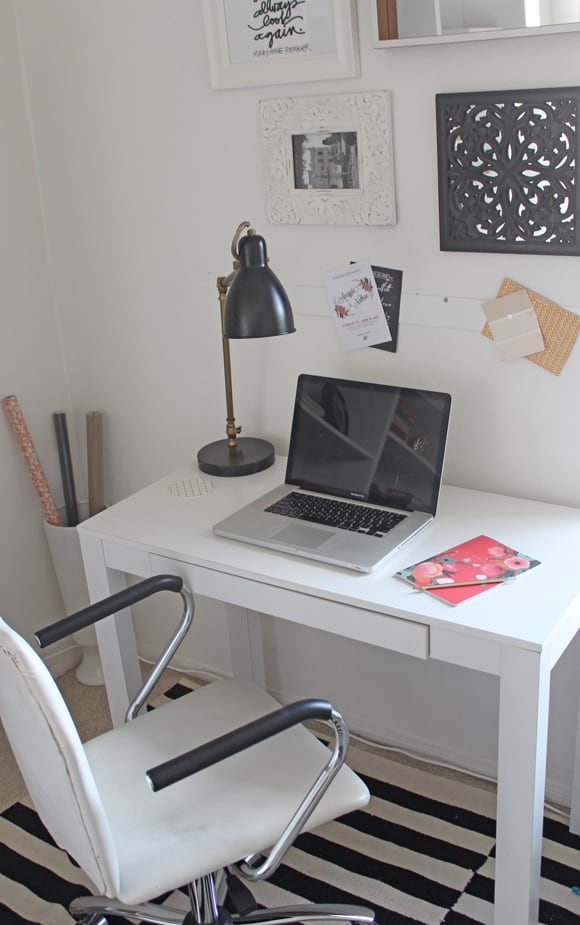 Above :: Ikea Chair, Ikea desk, World Market Rug, West Elm desk lamp
Well, it's time to pick things back up. I have some major decisions to make; like paint (my walls are stark white) and more functional furniture (I'm so over the old stuff I've had forever). But that's a little much for me right now — so I've decided to start small. I'm rethinking a small gallery wall and adding a few more decorative touches to the space.