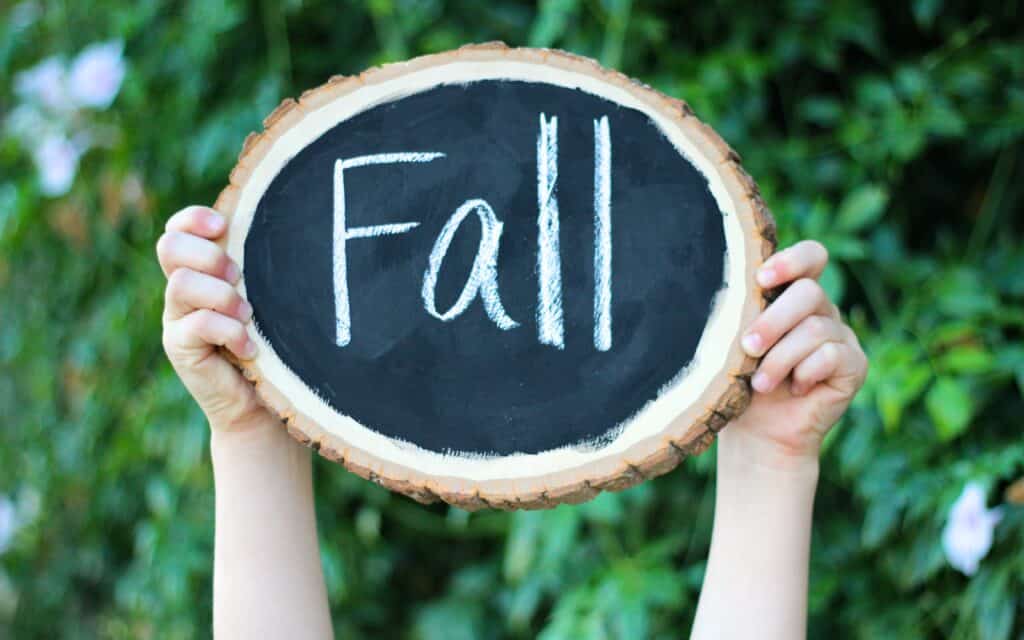 Now that fall is here, it's a great time to add a few seasonal décor touches to your home to welcome the season. I don't like going overboard when decorating my home for seasons or holidays, but I do welcome the chance to add a few new elements that speak to the time of year. Here are four ways you can easily spruce up your space.
1. Decorate a chalkboard sign with a seasonal message. Don't have a chalkboard? No problem! Pick up a small can of chalkboard paint at your local craft or home improvement store and transform any surface into a chalkboard, like I did here.
2. Dress up your fireplace mantle with pumpkins and orange candles for a warm autumn look.
3. Add fall flowers to your container garden or potted patio plants. Adding yellow, red, and orange hues to your potted plants is a nice way to tie in the season.
4. Set your dining room table with a table runner and placemats that have a touch of the fall season. Try a warmer color or a fall pattern.