Weekends around here feel somewhat like a blur sometimes. We work all week, run around with school, sports, and activities, and then BAM–we have two "free" days to pack in all the other commitments, grocery shopping, and household chores. Before we know it, we're staring Monday right in the face again. Can you relate at all? Surely I can't be the only one who feels like she blinks and the weekend vanishes.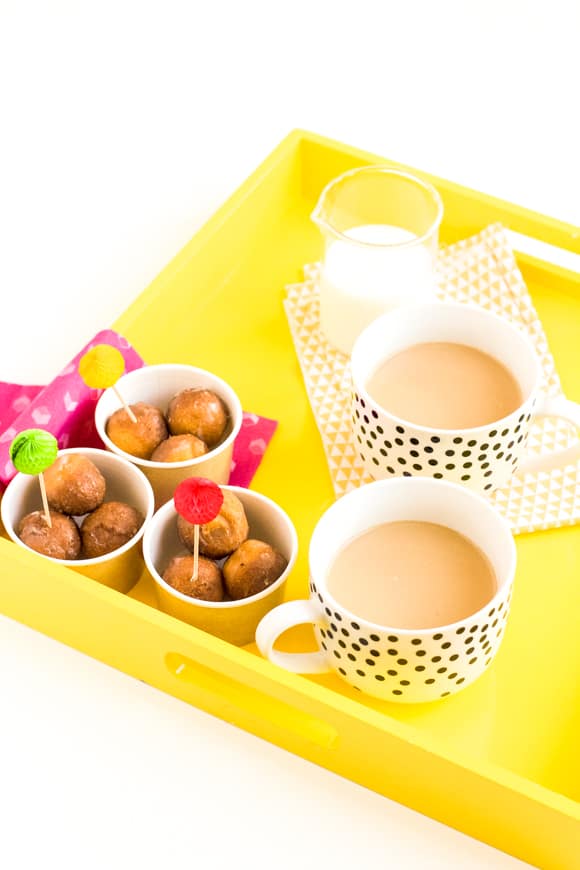 I've come to accept that I cannot technically make the weekend last longer, but I can maybe slow it down (even for just a moment). In an effort to slow down for a few minutes at the start of each weekend, the Mr. and I started have a Saturday morning coffee date–in our pajamas, while at home. No rushing out the door, no scrambling to get ready or be somewhere special. Just the two of us holding hands at the Keurig® machine (okay maybe it's not that cheesy, but you get the idea).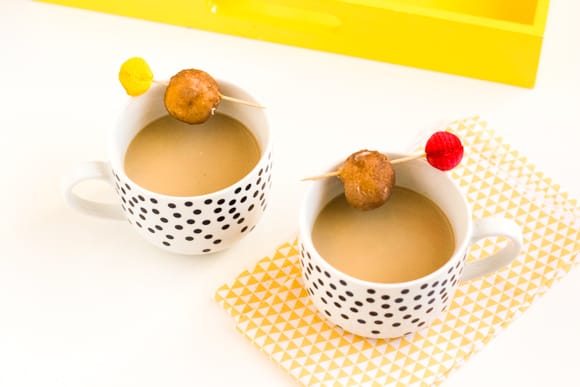 This is a whole new idea to us because typically you'd find us scurrying through the nearest Starbucks drive-thru window on our way somewhere. But with the new Starbucks® Caffé Latte K-Cup® pods, we now have our favorite coffee at our fingertips. This, my friends, is worth celebrating. It's such a nice time to enjoy our favorite flavors and spend some quality time together–He loves the Caramel Caffè Latte and I typically go for the Vanilla Caffè Latte!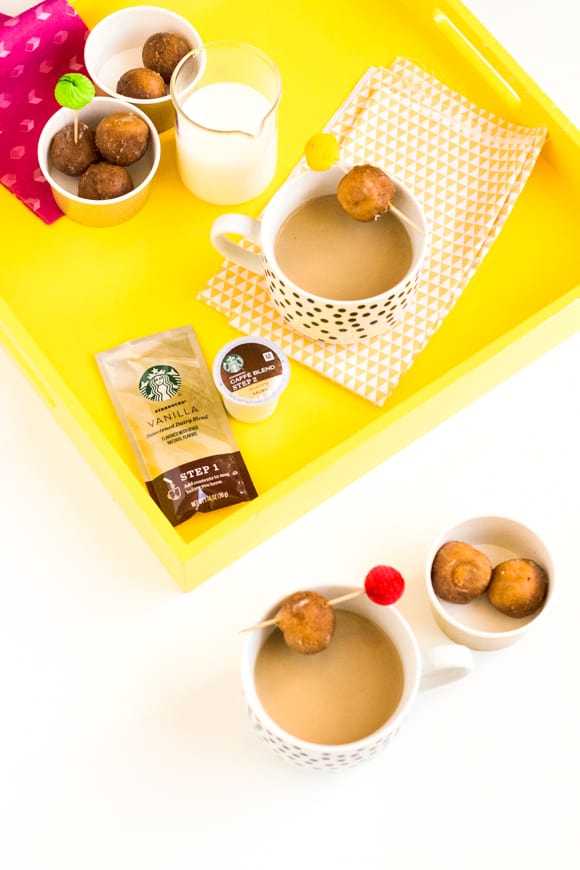 These Caffè Latte K-Cups® come in three delicious flavors, which means you can have a little variety. Although vanilla is my go-to, I do like to change things up between all three (mocha, vanilla, and caramel) while the Mr. sticks with his favorite, caramel.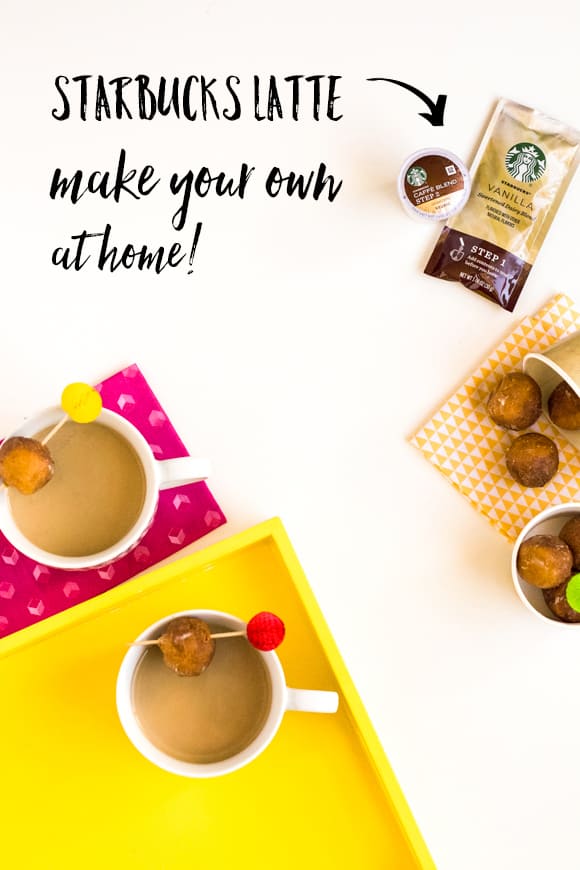 I also like to add a little breakfast treat to our routine. We just have to wake up early enough so the kids don't get to them before we do! What do you think? Could your weekends use a slow-down plan?
Stir, Sip, Enjoy. Signature Starbucks® latte flavors, now available in a K-Cup®