This time of year, the bridge between the Christmas craze and the impending New Year, is sort of odd —isn't it? Typically I find myself in reflection of the previous year and feeling a bit melancholy about letting it go. Not this year. Personally, I say good riddance to 2014.
This year I have been walking around feeling like a poster child for all of those inspirational/therapeutic sayings on Pinterest. Yep, each one of these was "made for me!" (and I'm sure all of the other folks who pinned them too feel the same). But this phrase, is the one I played on repeat in my mind. All. Year. Long.
Keep Going.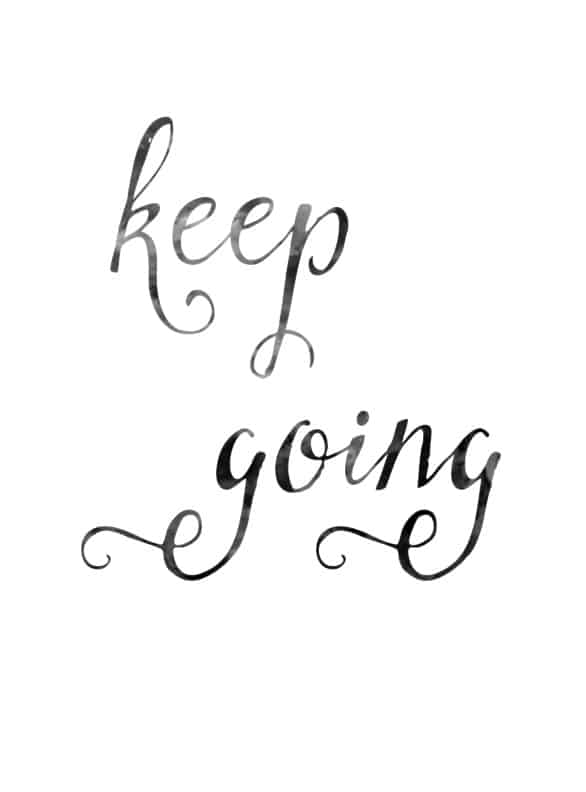 Instead of resolutions I could make a list of lessons learned. Lessons about others and definitely lessons about myself. Perhaps I'll do that….and keep them in my pocket. Write down all the lessons I (unfortunately) learned the hard way. (Que the George Strait lyrics … "Baby, write this down, take a little note // To remind you in case you didn't know).