I am a firm believer that people come into (and out of) our lives for a reason. Our family is lucky enough to have some pretty awesome neighbors move in recently and we're feeling super blessed.
After thinking about a thoughtful (yet simple) housewarming gift, I had the idea to put some of my family's favorite "must have" kitchen items into a jar. I love that everything is contained in a nice glass jar that the family can repurpose once they've opened up the gift.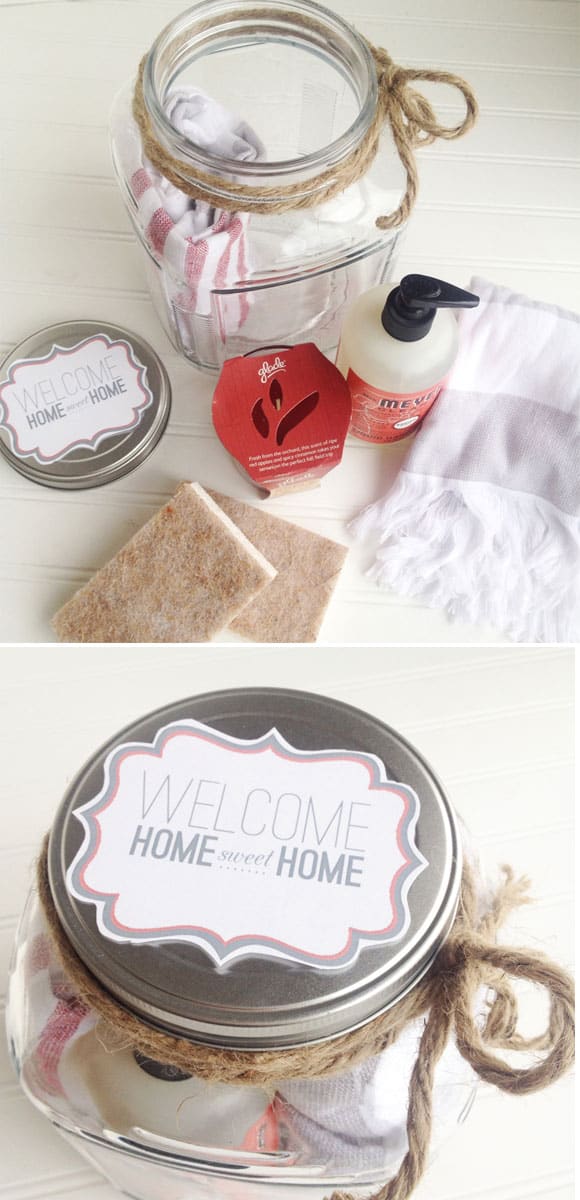 We added a welcome home tag (which we printed from our home computer), tied a piece of twine around the lid and voila! We've come up with a simple, yet thoughtful welcoming gift.