Hip, Hip, Hooray! Or should I say Sip Sip Rosé?! It's Friday and that means it's time for a big exhale. It's been a looooooong week over here. We're trying to jump back into work and school starting after some time off. Also, our pup is also pretty sick after having and emergency surgery (think Marley and Me situation) so we're trying to get him back to his normal self). How come getting back into the groove after vacation is just so painful?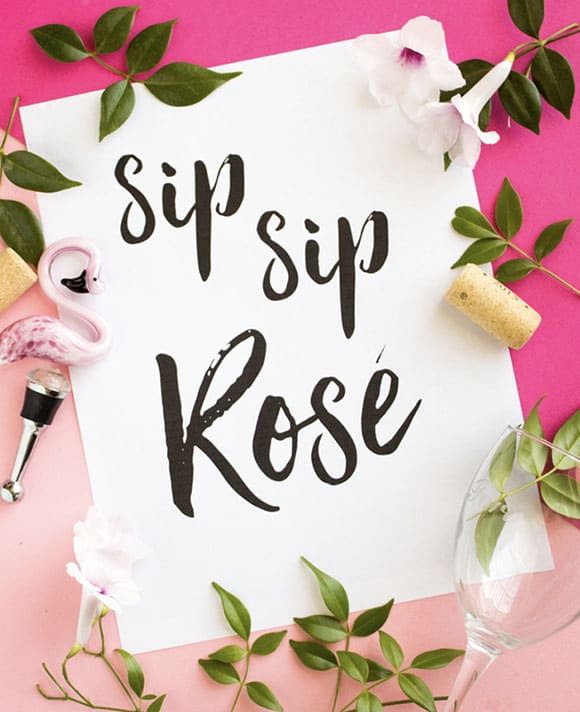 This weekend will be full of photoshoots and some special projects but I'm definitely going to make time to sip a glass of rosé and take a breather. How about you? Grab your own "Sip Sip Rosé" sign below! Cheers!
If you're looking for more rosé options, you might want to try one of these rosé spritzers.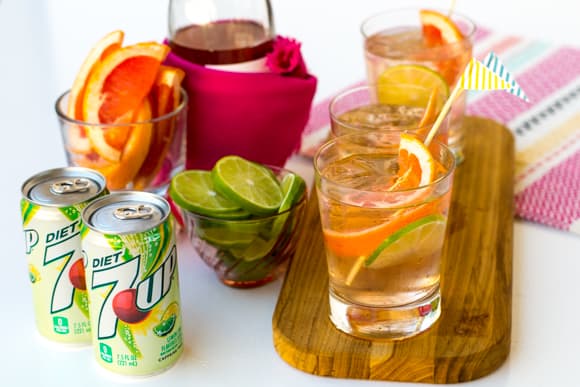 I've had a hard time finding a rosé I love at the local market. I would LOVE your suggestions! So far my favorite bottle has been this 2015 Sauvetage Rosé I found on ClubW (I might have ordered about 12 bottles this summer). But I'd love an option I can run to the market and grab on a Friday like today.
(PS if you want to check out ClubW wines, I highly recommend them. You can use my referral link).
So tell me … what's your favorite go-to Rosé to sip? Friends share wine recommendations. It's totally a thing, so dish.
You might also like this "Sip Sip Hooray " free printable + a simple sangria!