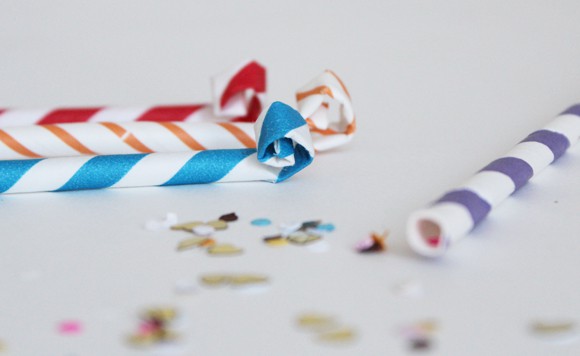 I always seem to have a bunch of left-over striped, paper straws lying around after parties. I was looking for a way to repurpose them when the idea of a confetti straw came to mind. They are really easy to make and super fun for celebrating events of all sizes.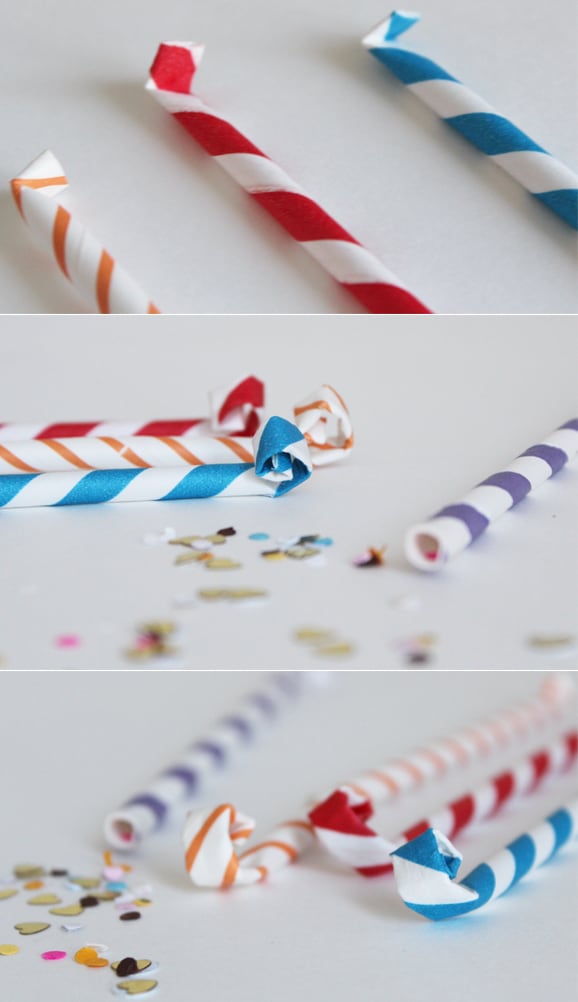 1. Gather a few paper straws you might have lying around.
2. Pinch one end so that it is creased and folds over. This will ensure your confetti remains in the straw once you begin to fill it.
3. Fill the non-creased end of the straw with small confetti. You can make your own DIY confetti with a small hole-puncher and some scrap paper.
4. Once filled, pinch and roll up the end of the straw so that the confetti stays inside and you have a look of a party blower. When you're ready to celebrate, simple unroll the curled end, un-pinch the opposite end and blow into the straw to release all of the confetti!
Have fun! (more…)