I love mimosas, and so does my mom (actually… every mother probably does, right?) … so I wanted to put a simple gift idea together that would appeal to moms of all ages, styles, and with varying interests. Hence, the Muffins & Mimosas gift box was born.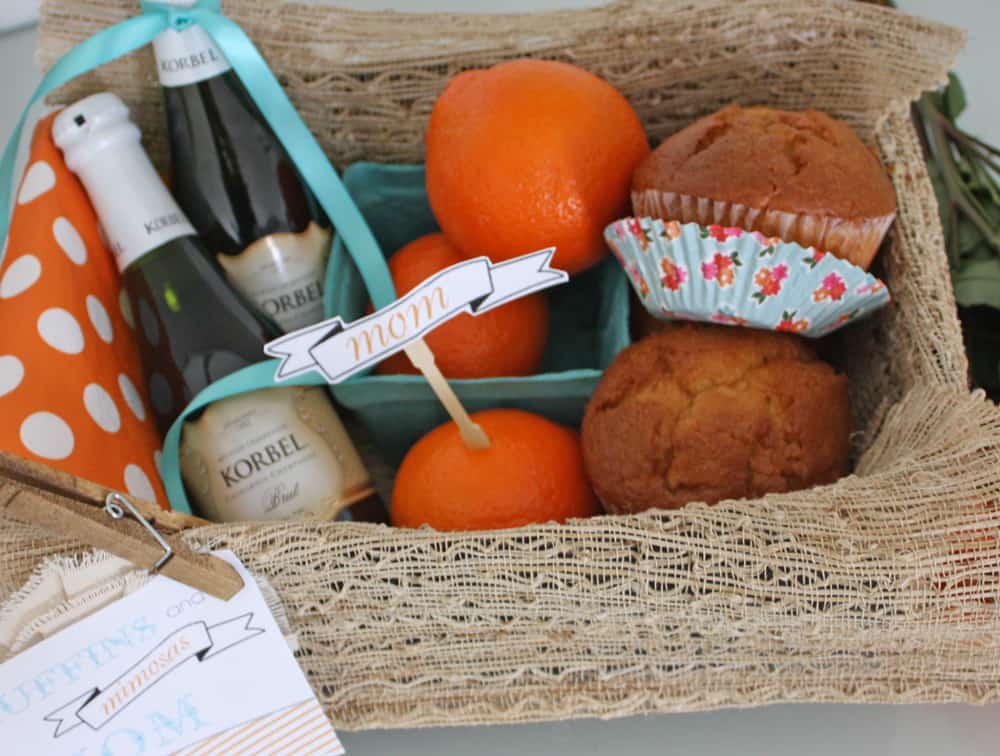 I love that this gift took me just 15 minutes to put together and consists of entirely store bought items yet it really feels thoughtful (and looks amazing too).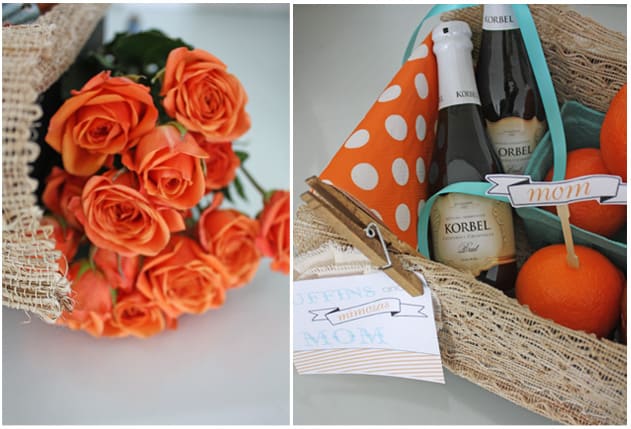 Bring a bunch of fresh flowers and this muffins & mimosas gift box to any special woman in your life, and you are sure to make her smile.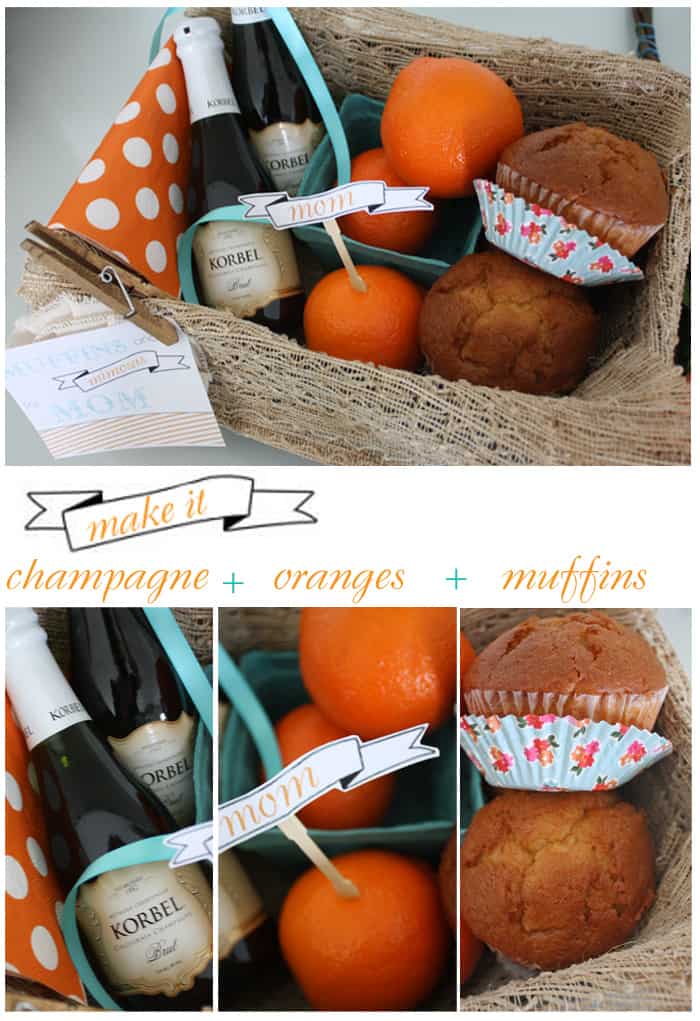 To make:
-Place mini champagne bottles, oranges (for fresh squeezed juice) and bakery fresh muffins in whatever box, basket or crate you have on hand.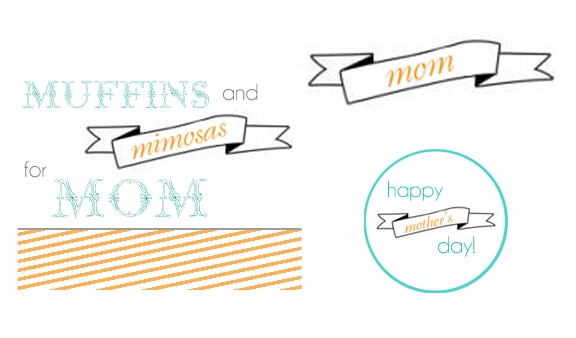 Optional: Print Mother's Day tags and attach to the basket, tie around the neck of the champagne bottle, or glue to toothpick and poke into an orange.  [You can download these free here]
Feel free to mix it up with the content of the gift box too! Think strawberries, bagels, jams, scones — the options are really endless.
For more Mother's Day ideas, be sure to check out the posts below. And don't forget to join me and many other entertaining gals on Twitter tonight for the #HolidayHQ Mother's Day chat happening at 8pm EST. During the chat, we are giving away a Hamilton Beach Blender and Hamilton Beach Ice Cream Maker.
Valley & Co. | Effortless Entertaining Ideas for Mother's Day
Housewife Bliss | Berry Good Homemade Ice Cream for Mother's Day
Celebrations At Home | A Mother's Day "Tea" Party

Paper and Pigtails | Mother's Day Free Printable Cards
Second City Soiree | Cool Kitchen Gifts for Mother's Day

Party Blueprints | Mother's Day Tea Party Tips and Recipes!
Skimbaco Lifestyle | Mother's Day Brunch Recipe: Pear & Brie de Chèvre Tart
Tell me, what's on your list this Mother's Day?