I'm pretty sure these simple Halloween balloons are my favorite decoration, ever!
I love, love, love when things are cute but super simple (have you noticed?). With limited time for crafting but the passion for all-things-adorable… it's really important that I choose projects I have to time to actually accomplish. Friends, it really can't get easier than this!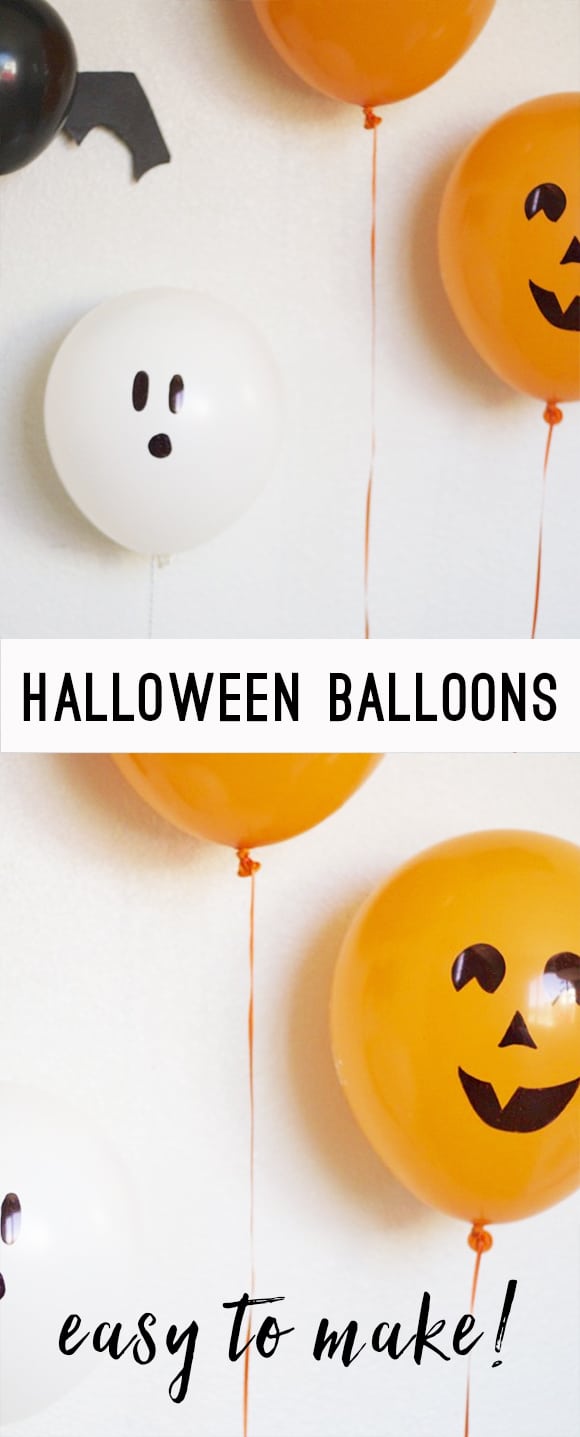 These Halloween balloons are so easy to make, the kids will love helping too! They can come up with unique faces for ghosts, pumpkins, and even silly monsters (purple and green balloons would be perfect for monster faces!).
You can make them for a Halloween party, or even to take to class. This would be a fun project to do with kids at school even. All you need are the balloons and a black sharpie. So easy!
If you're having a Halloween party, let the kids create their own unique Halloween balloon as a party favor, or judge them in a contest!
How to make:
Blow up a balloon with helium and tie it with ribbon
Draw on your face using a black Sharpie
To make a bat balloon: Blow up a black balloon and tape on bat wings cut from black paper
If you're into easy Halloween ideas, you might like these 4 simple Halloween treats and these easy DIY ghost candles, too.