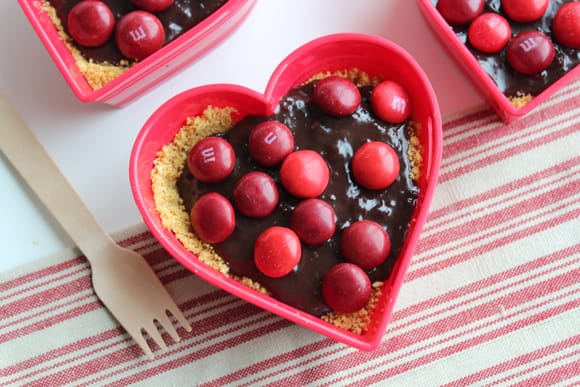 One of my secrets is to make super cute desserts that look like they took a lot of effort. These Valentine's Day desserts took 15 minutes tops and put a huge smile on my girls' faces when they got home from school. They are super simple to make!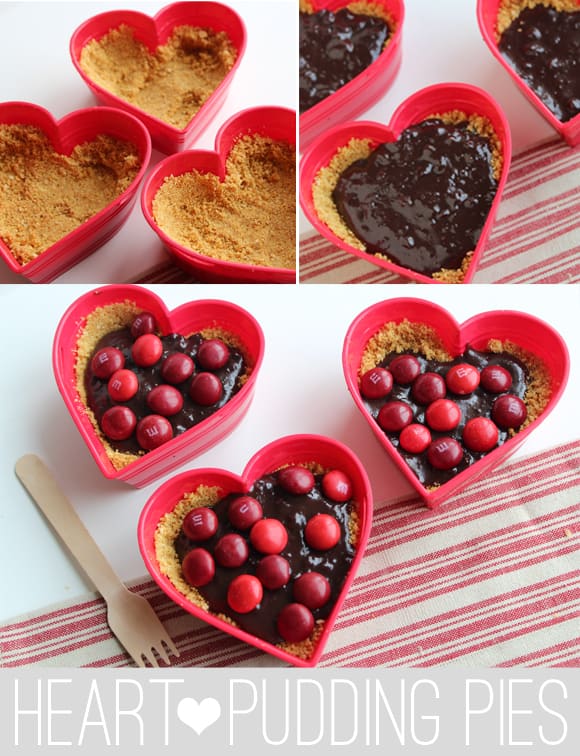 All you'll need is graham cracker crumbs, fudge or chocolate pudding and M&Ms. By the way can we discuss the new cherry flavored M&M's? They are soooo good. I may have eaten a few the whole bag.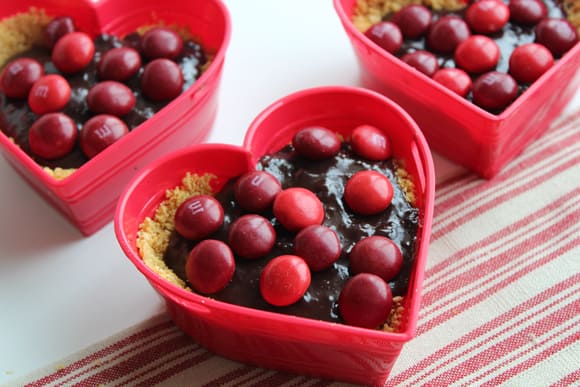 Heart Pudding Pies
Prepare graham cracker crumbs as directed and press into the bottom of a small dish. Prepare pudding and pour on top of crumbs. Top with your favorite M&Ms and refrigerate until you are ready to serve.