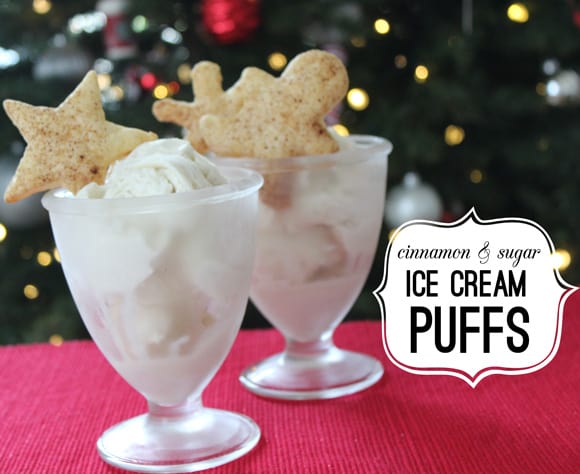 Tis' the season of all things sweet! By now you have probably baked cookies and planned your holiday dessert, but be sure to leave room for these simple treats using Peppridge Farm Puff Pastry Sheets. I'm loving Puff Pastry desserts because they are super simple to make and are a nice change of pace from frosting and cake. These cinnamon & sugar puffs are the perfect, flaky accompaniment to your favorite ice cream.
Here's how to make them: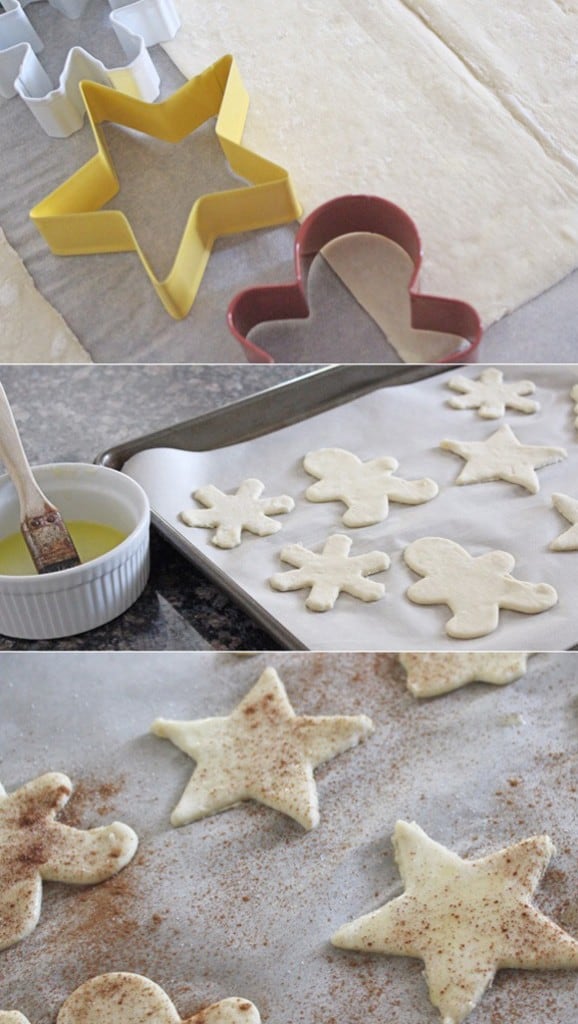 Cut out your favorite shapes using cookie cutters, brush with melted butted, sprinkle with cinnamon and sugar (don't be afraid to be generous) and then they're ready to bake! Bake in the oven at 350 degrees for about 15 minutes (when they are puffy and golden brown, pull them out).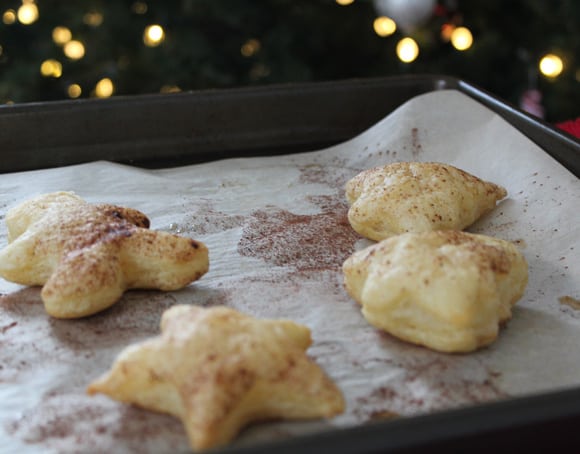 They'll look like this. And smell divine. To serve, scoop some ice cream and add these to the top. They're best warm!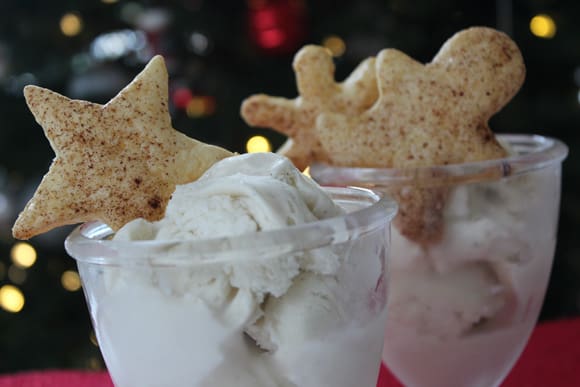 I loved coming up with a new way to use Pepperidge Farm Puff Pastry Sheets.  I'm part of the Pepperidge Farm "Puff is the Spark" panel which means you can submit your own ideas for using puff pastry inspired by the Christmas season for a chance to win a trip to the Pepperidge Farm Innovation Center (with me!) and have your recipe included in the Campbell's Kitchen Recipe Database.
SIMPLY LEAVE A COMMENT BELOW TELLING ME WHAT RECIPE YOU WOULD CREATE FOR A CHANCE TO WIN!
Last month's favorite recipe suggestion came from MINDY CONE who suggested making a "….pumpkin pecan neapolitin dessert." YUM!