Over the past six months, I've been collaborating with Pepperidge Farm and sharing my original recipes using Puff Pastry. Along the way, my readers were asked to submit ideas for recipes they would like to create using puff pastry and just a few weeks ago one reader (Sharon from Cupcakes and Cutlery!) got the news she would be heading with me to the Pepperidge Farms Innovation Center to compete in our own version of a Top Chef inspired cooking challenge.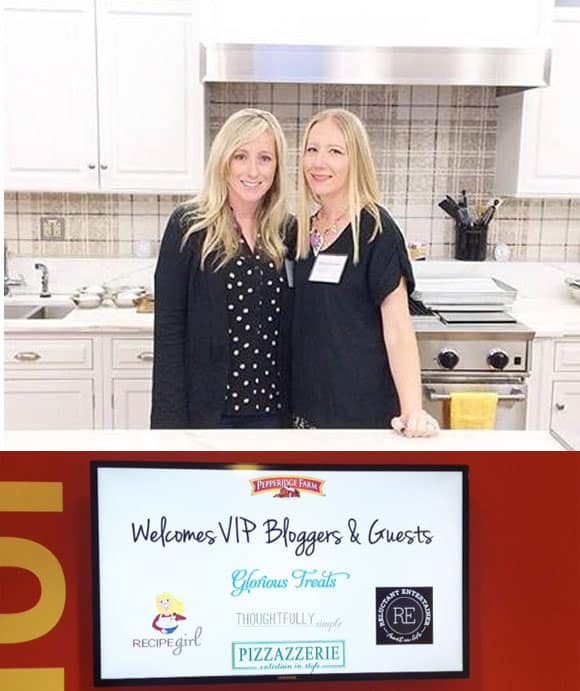 We arrived with several other bloggers and guests for a day of inspiration, taste testing and recipe development! Above is Sharon and I in the Pepperidge Farm test kitchen. It was SO cool!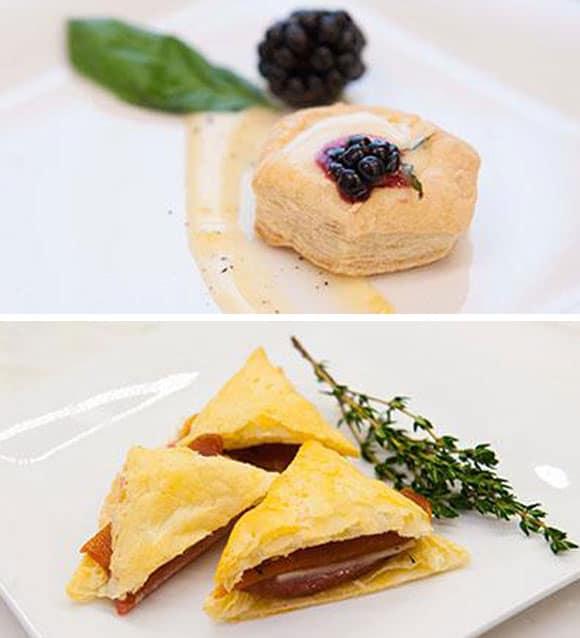 With aprons tied, we worked together to create two dishes that would be presented to the judges. Our mission was to create two recipes each inspired by a new food trend –Brazilian influence and using Greek yogurt in a savory dish. Above were our two dishes.