It happened. I had leftover pumpkins from Halloween and decided I would make soup out of them. I'm not sure why I was intimidated, it was super easy — yay for firsts!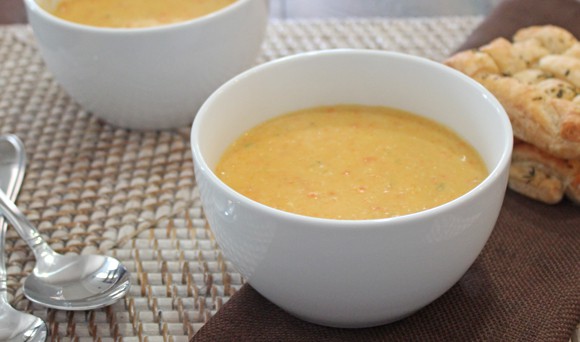 What I loved about this soup is that it had a great texture to it. I could taste the veggies and they still had some bite. I like my soup with some bit and pieces of love still in it.
This soup would make an amazing course at your Thanksgiving dinner. You could even make it up early in the week and it will be fine in the fridge until Thanksgiving. Double "yay" for getting things done ahead!