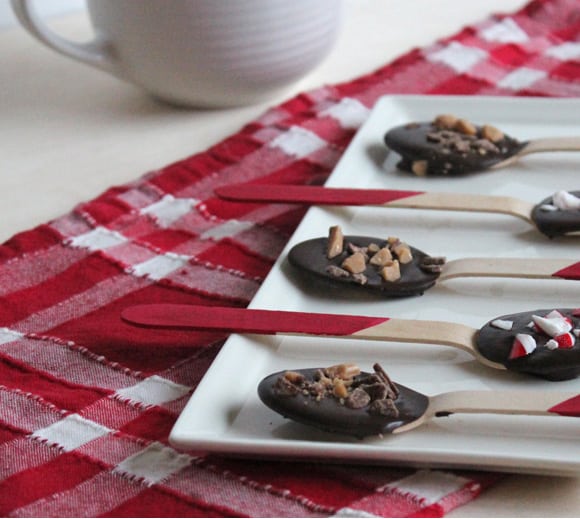 What's better than a warm cup of milk before bed? Okay who REALLY has warm milk before bed? I wonder these things.
But a warm cup of milk with decadent chocolate spoons to stirs things up? Hot Chocolate Spoons….I'm so in.
These easy treats are a perfect way to enjoy an after-dinner treat. Simply stir in a warm cup of milk and enjoy! They make for a great treat when having company during the holiday season and can even be wrapped up for teachers as gifts. If you'd like to make them ahead of time for last minute guests or gifts, just store them in a Ziploc® Bag and keep in the freezer. Pull them out an hour before needed and enjoy.