I have to warn you, this pumpkin pie martini tastes even better than it sounds.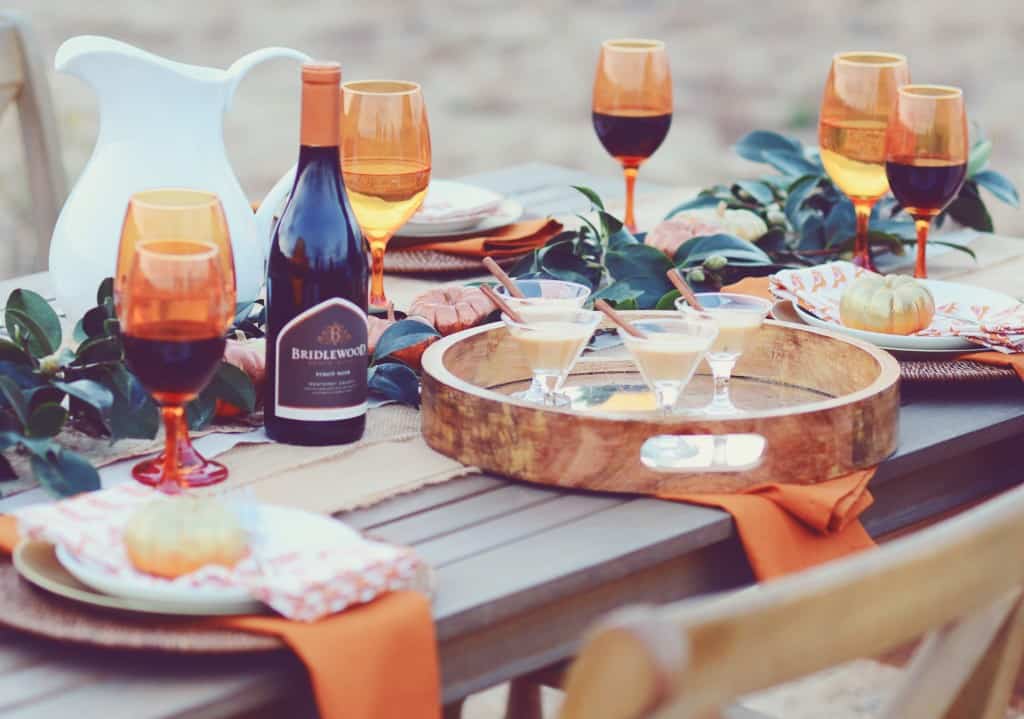 There is something so gorgeous about a dessert in glass. A tasty liquid form of a traditional sweet treat. It's an elegant way to have your dessert, isn't it? This pumpkin pie martini looks as good as it tastes. Actually, I'm lying–it tastes waaaaay better.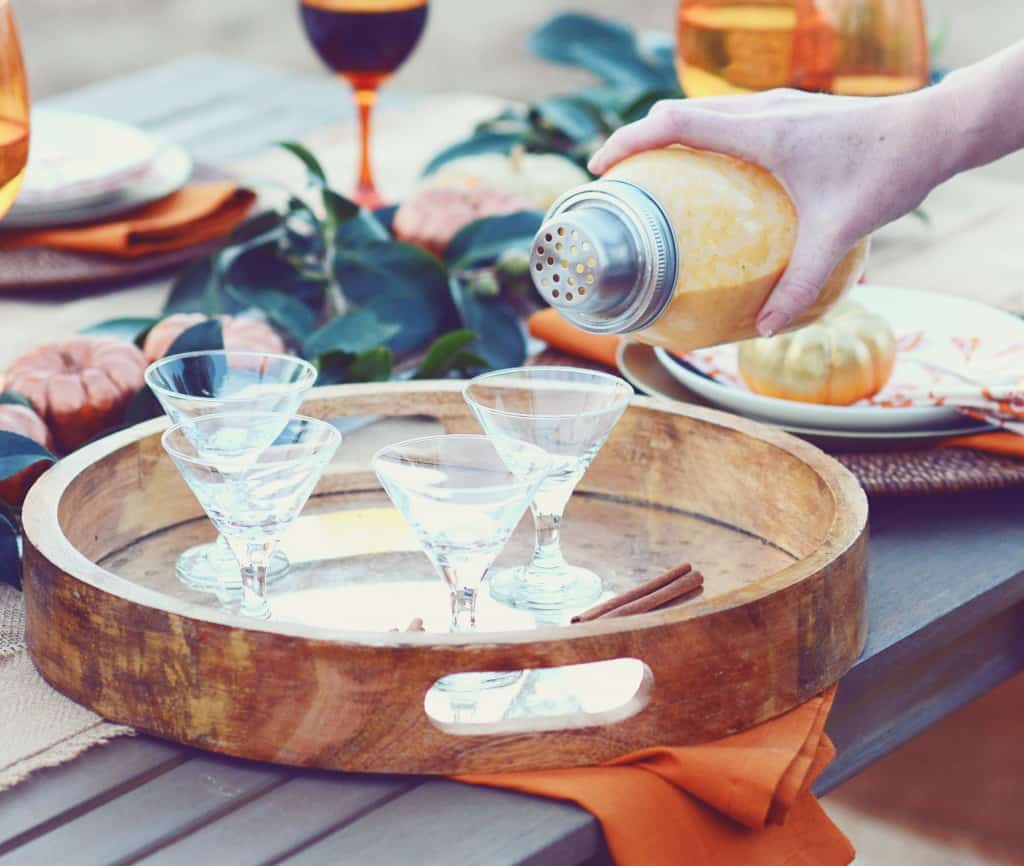 I love that you can pre-make this recipe the night before you entertain (I made and stored it in my mason jar cocktail shaker in the fridge). When it's time to serve, simply shake it up and decide between full sized martini glasses or, my personal favorite, these mini martini glasses.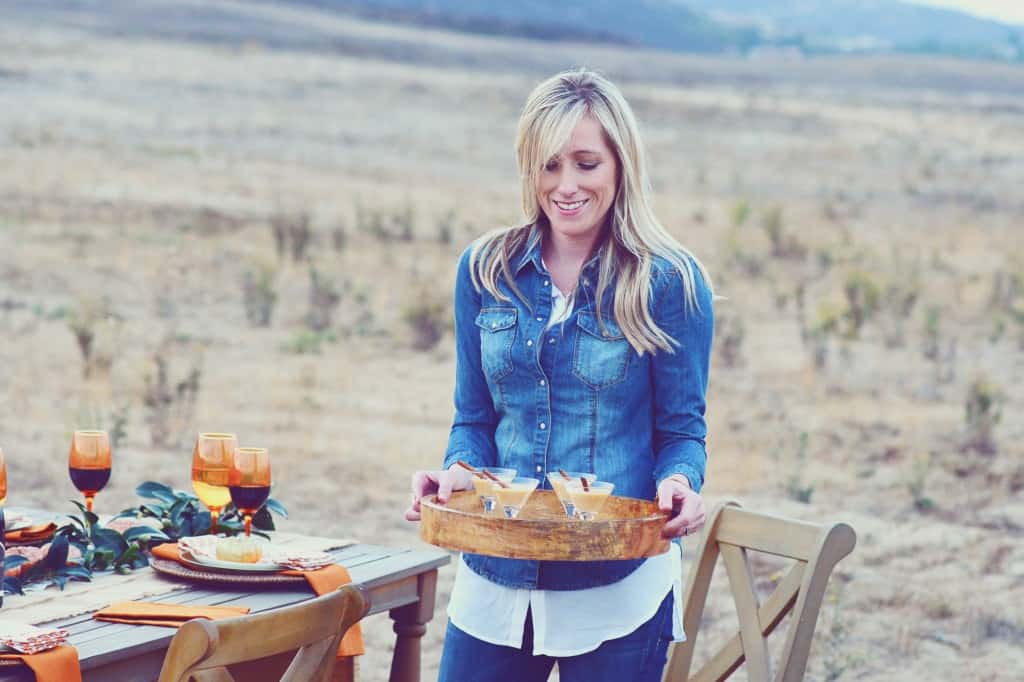 Serve these to your best friends and make them happy. I recently served these at a Thanksgiving pie party and they were a huge hit!

Hostess Tip: You could serve these during cocktail hour, or as a dessert course.
Whenever, however you serve these… there will be smiles all around. And that makes my hostess-heart happy.
Pumpkin Pie Martini
Ingredients:
2 ounces whipped cream vodka
3 tablespoons pumpkin puree
3 tablespoons simple syrup
1/4 tsp vanilla extract
1 dash ground cinnamon
1 dash ground nutmeg
1 tablespoon heavy cream, more if you would like it thinner
ice
Cinnamon stick for garnish
To Make:
Combine all ingredients in a shaker and mix well. Serve immediately or refrigerate until ready to serve. Strain into shot or standard martini glasses. Garnish with a cinnamon stick.
Cheers!
Looking for more Thanksgiving ideas?
Photography by Vanilla Sky Photography for Thoughtfully Simple