I love a good smoothie recipe. Add in caffeine and I'm ALL over it. This  is my absolute go-to smoothie recipe (which I happen to typically finish in 2 minutes flat). YUM.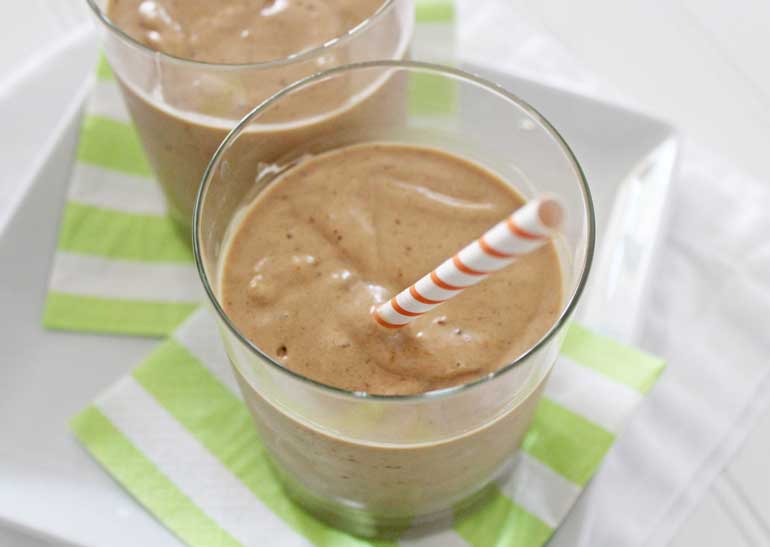 This recipe is great for breakfast as it has peanut butter for protein and a bit of espresso for a pick-me-up. It is also great after a workout, during an afternoon slump, or as a tasty dessert.
The star players in the glass? Banana, coffee and peanut butter.