Summer may be officially winding down, but our 105 degree days still have us sweating out these long days here in southern, CA. This year I've been mildly obsessed with all-things cucumber (which is a perfect crisp and refreshing summertime ingredient), especially drinks! Here's a quick roundup of  4 cucumber drinks that will keep you cool this (end of) summer.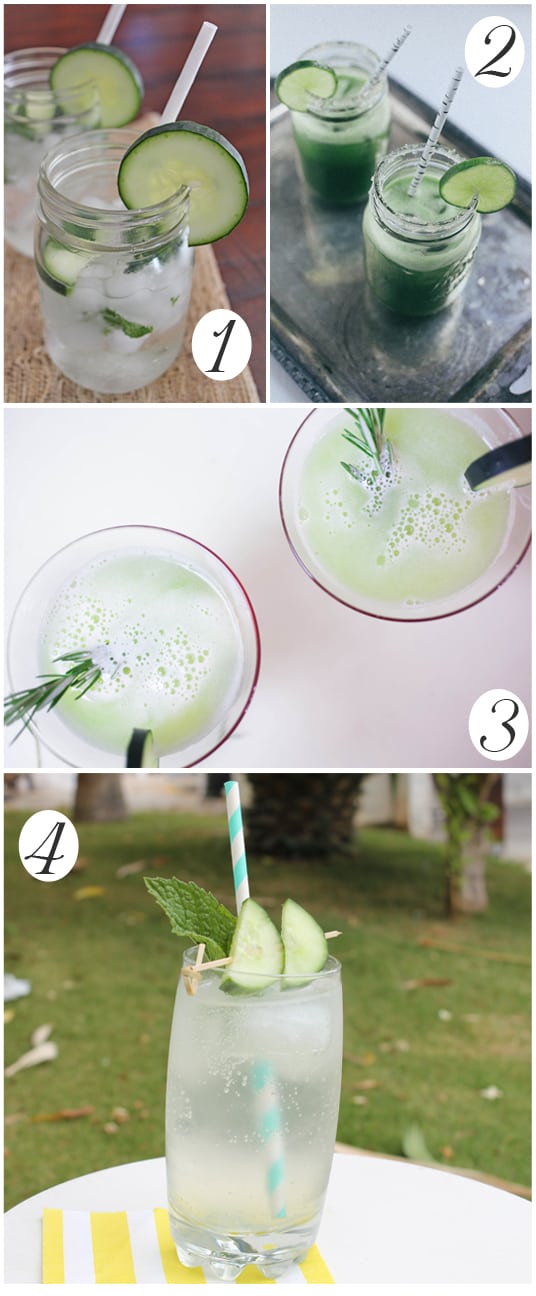 1. Cucumber and Mint Cooler  ::  2. Cucumber Margaritas   ::  3. Rosemary and Cucumber Lemonade :: 4. Cucumber Gin Cooler
What flavors have you been craving this summer?