If  you're looking for a simple appetizer to make this summer, try these cream cheese stuffed peppers. You'll need just a few ingredients, they require no cooking, and (I promise) you can't mess them up! Easy, foolproof, and delicious? Cheers to that!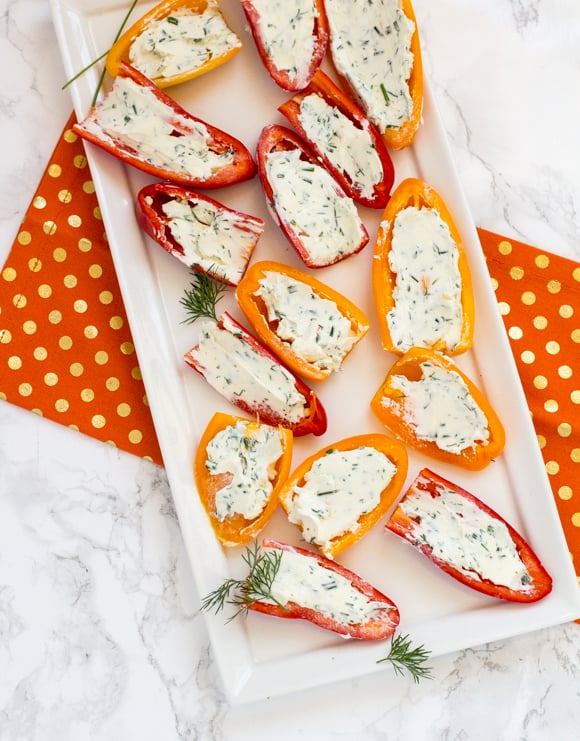 Another reason that I love this recipe? These peppers are so colorful which means they look gorgeous on a platter. This makes them perfect for entertaining. Whether it's hosting game night or a family dinner, this appetizer looks as good as it tastes. I also love that you can make these up to a day ahead of time (if you're expecting guests) but can also whip them up in ten minutes (should you have impromptu guests). I recently made this for a family game night and they were gone in a flash!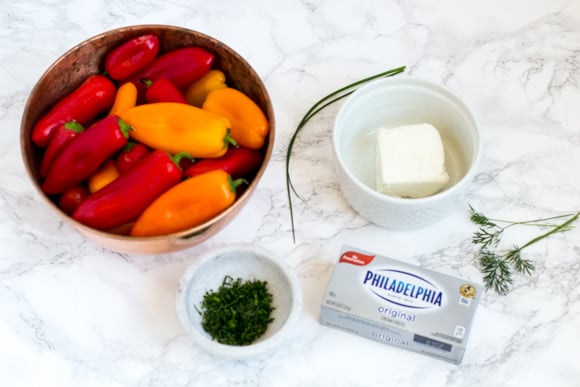 The first step is gathering your ingredients: mini sweet peppers, Philadelphia Cream Cheese, fresh dill, and fresh chives. Don't grab the dried herbs here, fresh is the way to go. The flavors of the fresh herbs pop so well in the cream cheese.
I love when recipes are easy enough to remember without pulling out a cookbook or opening up Pinterest, don't you?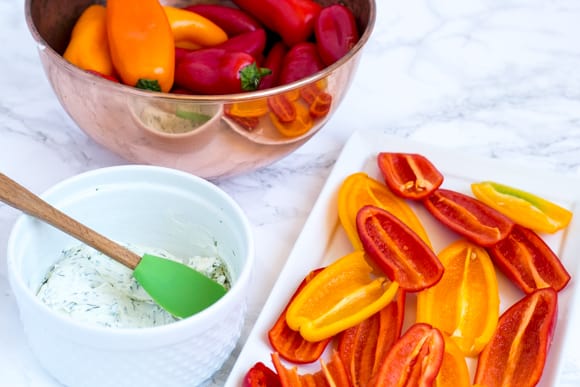 Once you've gathered all of the ingredients, it's time to whip them up. First, I start by making the cream cheese mixture. Philadelphia Cream Cheese is the base (and it's delicious because it's made with fresh milk and real cream and no preservatives), then you mix in the fresh dill and chives (see recipe below). Next, cut the sweet peppers by removing the stem and cutting them in half. Be sure to remove any seeds as well.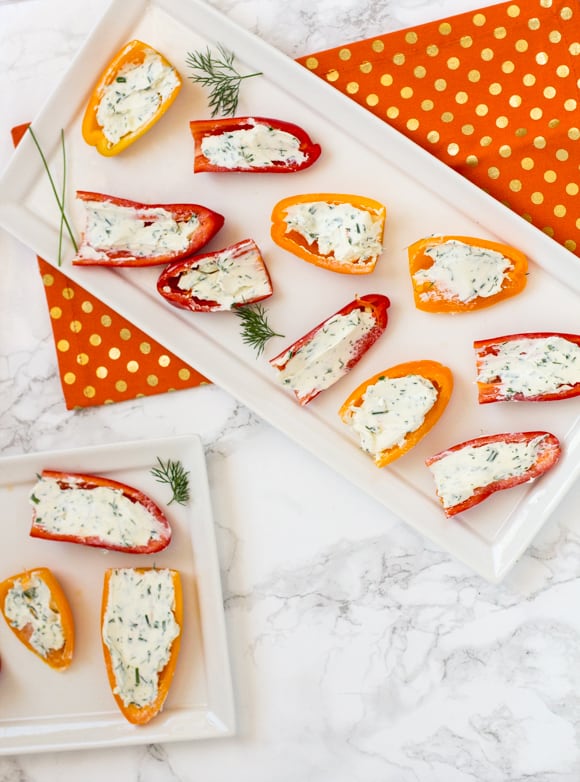 The final step is to simply spread the cream cheese mixture into the sweet pepper halves. Serve them on a platter and you've got yourself the perfect (and easiest) summer appetizer!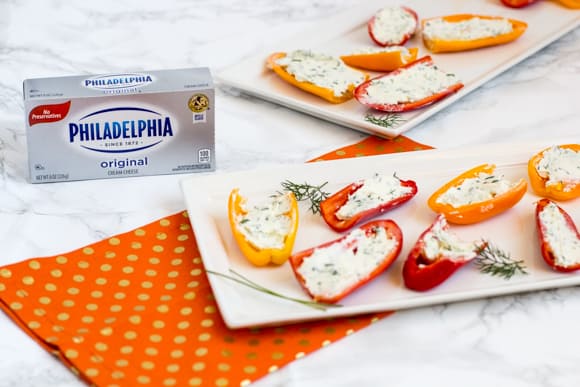 What do you think? Will you give these cream cheese stuffed peppers a try?