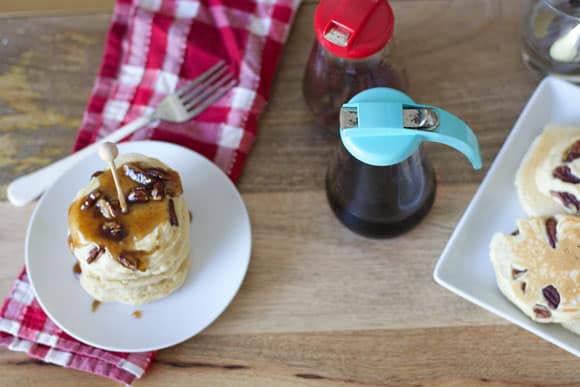 I have this mild obsession with pecan pie. Specifically this pecan pie recipe (thanks PW!). But it seems I only make it during the holidays … which is not cool. So I came up with a reason to eat pecan pie all year round — and for breakfast.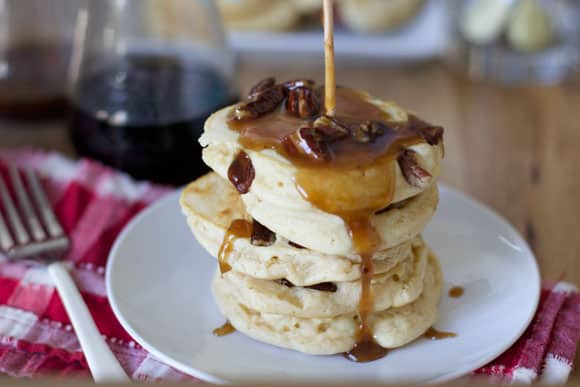 These pecan pie pancakes are DIVINE. And see that topping dripping off? It's sort of amazing. The pancakes have this familiar nutty flavor reminiscent of the pie itself. Mmmm so good. I made them silver dollar size which made me feel not so bad about eating 6 of them… which makes no logical sense (I know).
(PS I have also been known to drink my pie. Yep. Check out these pumpkin pie mini martinis).