It's the New Year and while I am definitely eating healthier, I am not one for sacrificing delicious flavor. One of my favorite appetizers to serve (and eat!) is caprese … in any form. Salad, pasta, on a sandwich, or simply stacked on a skewer. It really doesn't matter I want to eat it all. In this recipe I ditched the mozzarella but I got the tomatoes drunk. I say that's about even, wouldn't you?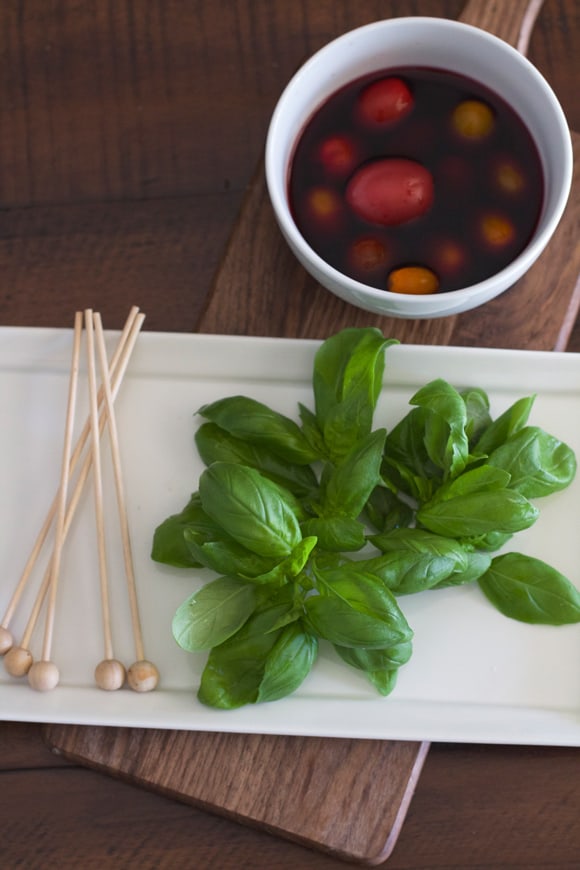 The first step is to place your cherry tomatoes into a small bowl of red wine. Any red wine you may have leftover will work great. Make sure they are at least 1/2 way covered and let them soak for about an hour (stir them at about the 30 minute mark). After your tomatoes have taken their lovely wine bath, remove them from the bowl and place them on a paper towel. Next, all you have to do is skewer your tomatoes and fresh basil —it's that simple.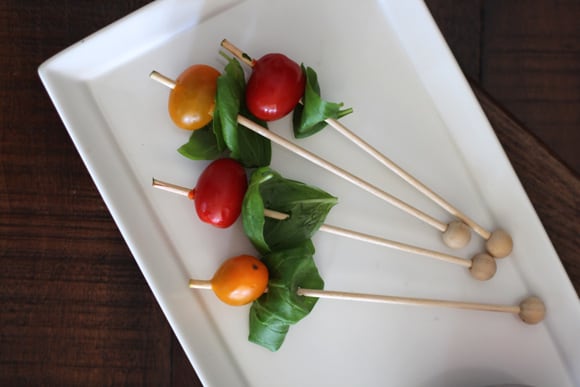 If you really want a treat, go ahead and add in a chunk of mozzarella. I won't tell anyone.