Summertime and grilling go together like …. well, like summertime and grilling. And this summer we've been experimenting with new recipes and flavor combos (like this Bruschetta Hot Dog) which make grilling a lot more fun. This grilled watermelon is the perfect summer side dish!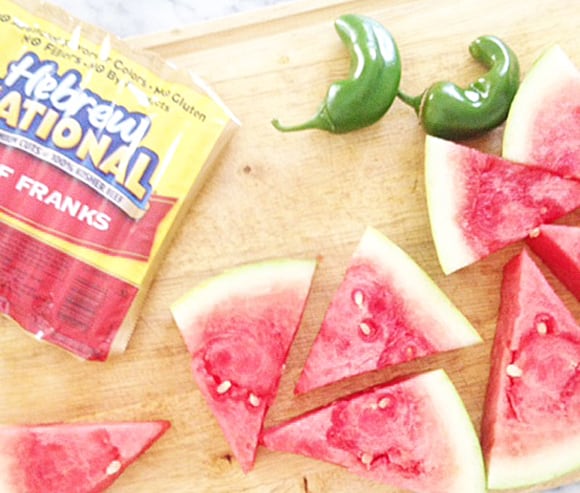 Mixing up traditional grilling staples (like Hebrew National Hot Dogs) with unusual grilling items like watermelon and jalapeños keep thing interesting.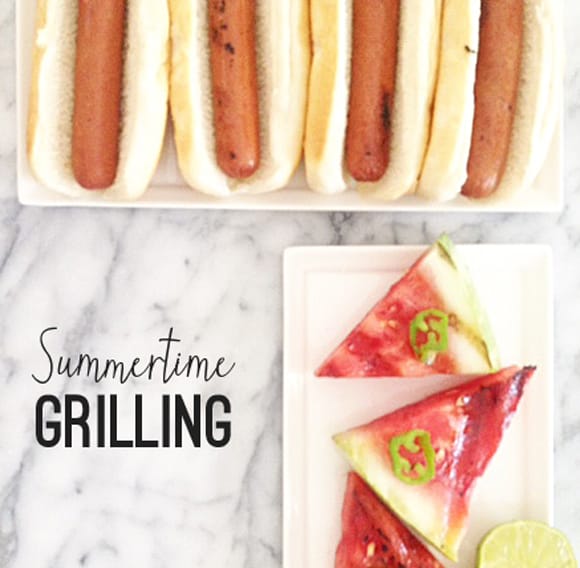 To accompany our Hebrew National Hot Dogs, we decided to try a new recipe: Grilled watermelon with jalapeno, lime, and sea salt. Definitely a unique pairing and WOW it was good! The watermelon had a nice grill flavor on the outside but was still cool and juicy on the inside. And the kick from the jalapeno was married nicely with the lime and sea salt. This recipe is one to try at your next BBQ!