It's HOT and feels like summer and when the temp rises nothing else makes sense then pouring a cool and refreshing drink. The other day after work I mixed this baby up for a little cool down. My garden was my inspiration, I LOVE creating drinks from what I am growing (that means I'll always have the ingredients on hand)! This is virgin, but you could also add a splash of vodka or gin to make things fun. I'm calling it the Summer Thyme.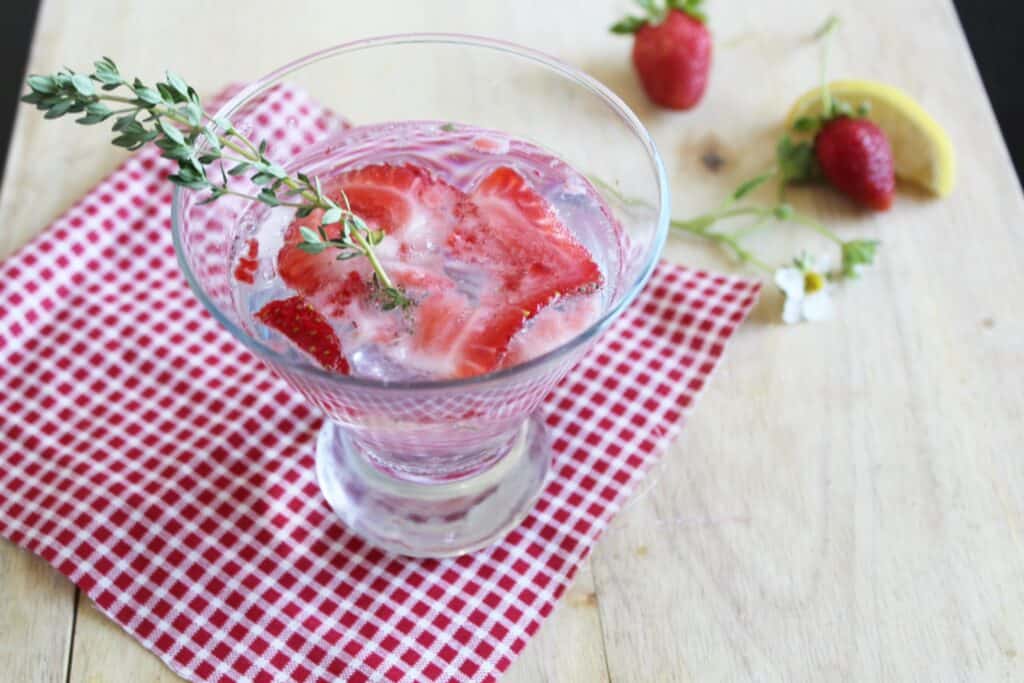 Summer Thyme
For each drink you will need:
-2 Strawberries
-Sprig of Thyme
-Lemon wedge
-Club soda
To make: Muddle the strawberries in the bottom of your glass. Add ice and club soda. Squeeze lemon wedge into glass and garnish with Thyme.
Simple and refreshing. Cheers!
Still thirsty? Check out these other summer cocktails.
………….