What could be better than combining chocolate, peanut butter and cheesecake?! How about turning this trio of fabulous flavors into a bite sized desert on a stick! The brilliant minds over at Food Network have created this yummy creation!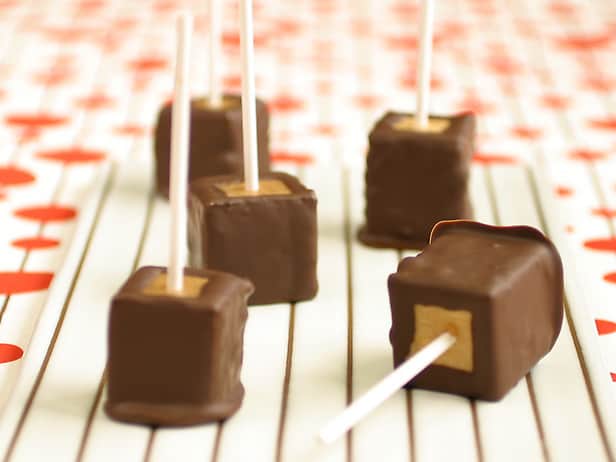 What You'll Need:
Cheesecake:
1 1/2 cups dark brown sugar
1 1/2 pounds cream cheese, at room temperature
1/2 cup heavy cream
2 large egg yolks
1 tablespoon pure vanilla extract
1 3/4 cups creamy peanut butter
Chocolate:
5 tablespoons vegetable shortening
12 ounces semisweet or bittersweet chocolate chips
How To Make:
Get the step by step how-to from the masters over at Food Network! Don't forget to come back and share with us what you thought of these delicious treats.
Bonus: This recipe yields 36 pieces which are perfect for a party!