It's really no secret around my house that I love coffee. Morning, afternoon, evening … I can't resist a delicious, steamy mug.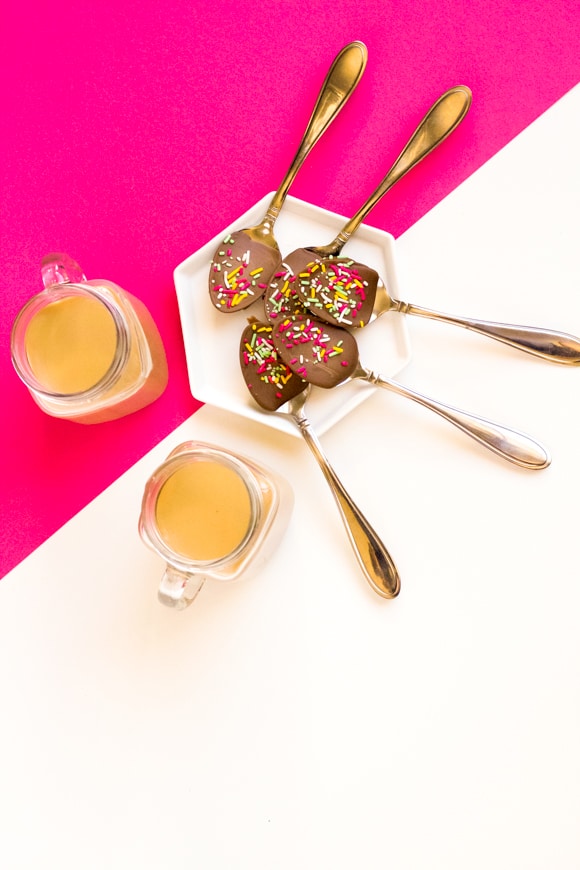 I recently shared how the Mr. and I are taking back our weekends (or at least Saturday mornings) by having our own standing coffee date. And while that plan is still going strong, I, of course, find several other times throughout the week to enjoy some me-time with a little coffee break.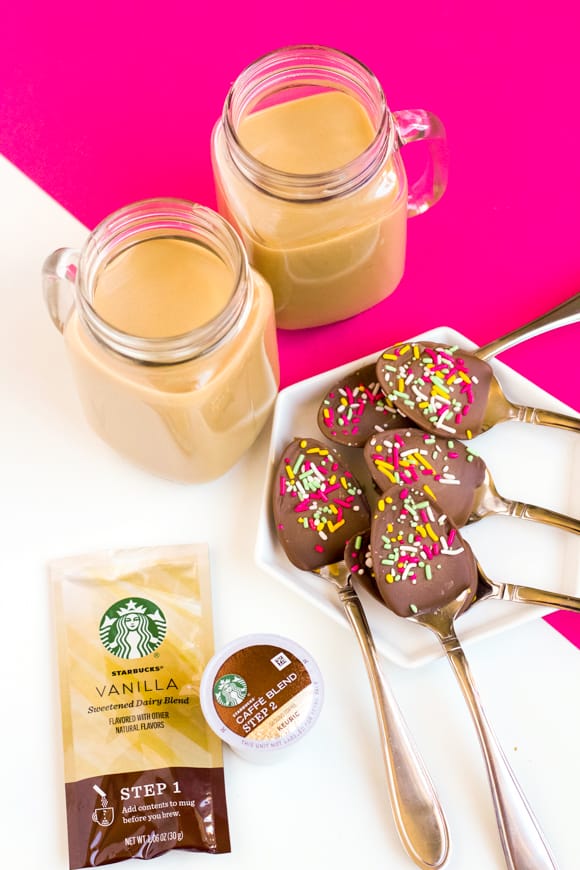 The new Starbucks® Caffé Latte K-Cup® pods have really become my new favorite thing. They taste so delicious that I find myself looking for moments throughout the day to brew a cup and just take a break. Perhaps we should all do more of that–step away from work and take a moment to just reflect and hit the pause button.
Over the weekend, I made these chocolate spoons (with sprinkles of course) with my girls. They love to use them to stir their hot cocoa, and I've discovered they are the perfect addition to my afternoon coffee. What says "perk me up" better than coffee and chocolate?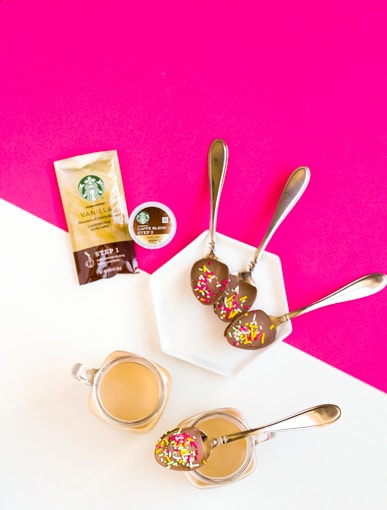 To make the chocolate spoons, you simply dip a spoon into melted chocolate and then top with some sprinkles. Once they set (about 15 minutes on the counter) you can store them in an airtight container to use during the week. When you're ready, just stir it in your Caffè Latte and enjoy!
Stir, Sip, Enjoy. Signature Starbucks® latte flavors, now available in a K-Cup®