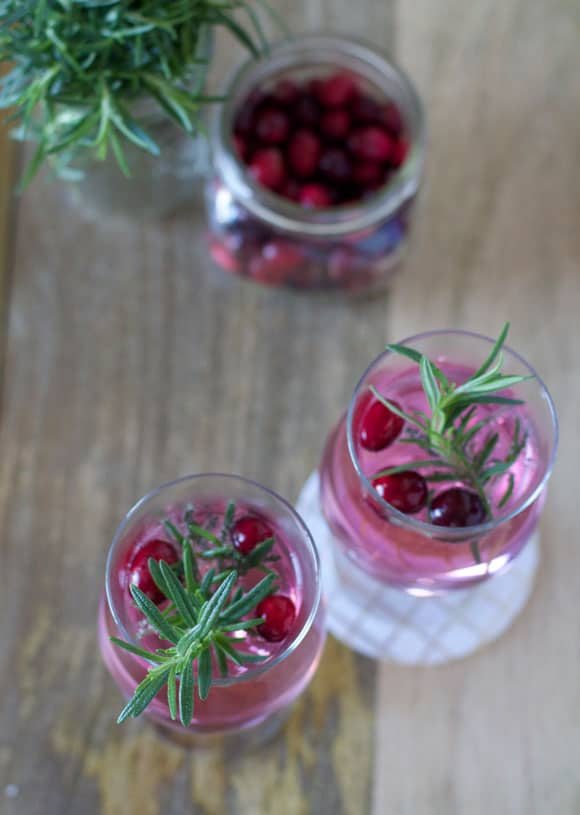 Confession: I get really excited over a themed holiday cocktail. This post is one of those times (can't you see my smile from there?). But really, who doesn't? There is just something so fun and festive about a colorful, flavorful,  cocktail. This cranberry cocktail has a rosemary garnish that just swept me off of my feet.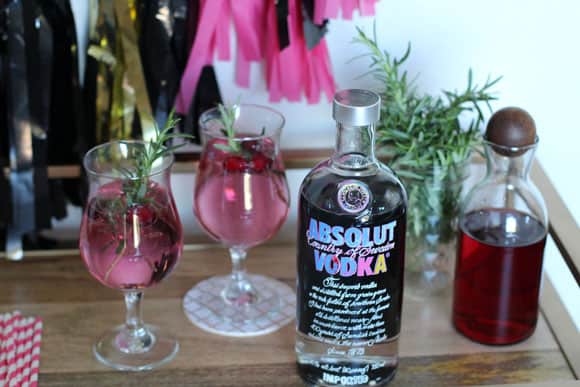 I recently got my "coveted" bar cart and was looking for a way to add a little pizzaz to cocktail hour this holiday season. With a little colorful tissue garland and this new Absolut Limited Edition Andy Warhol bottle, we were ready to sip in style. This bottle screams festive and fun, doesn't it? It is modeled after Warhol's iconic Absolut artwork that he created in 1986 which makes it a great conversation piece as well.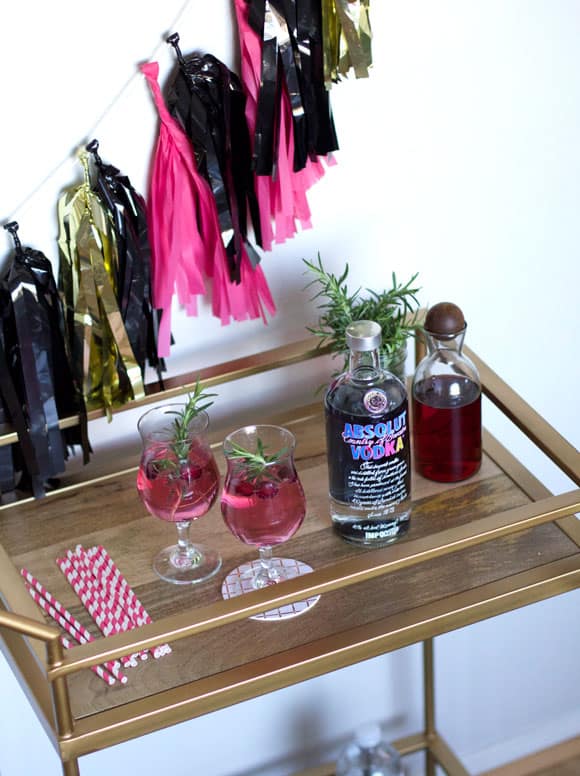 Not only does this bottle add a POP to your holiday bar cart, it would also make a great hostess gift to bring to your next holiday party. In fact, bring the host or hostess all the fixings to also make this cranberry cocktail!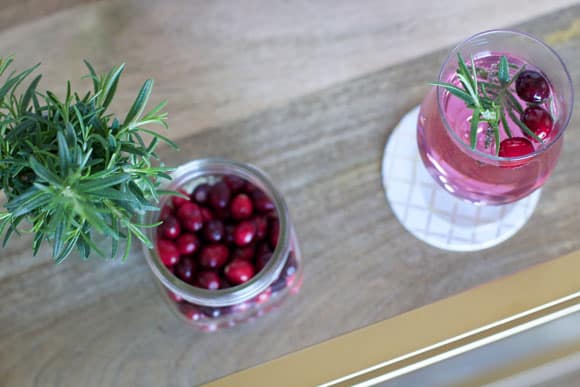 It's light, flavorful, and a perfect way to toast to the season.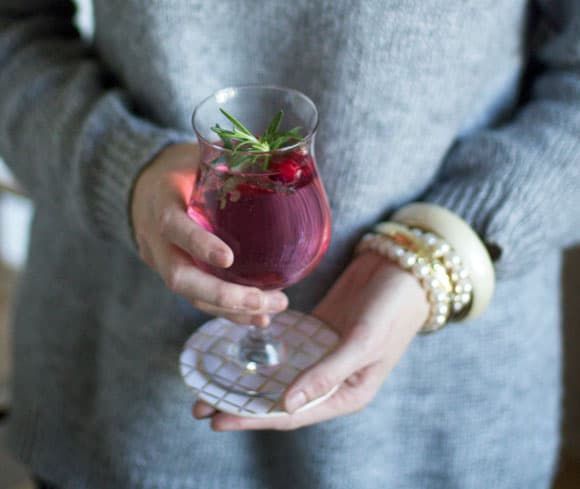 Cranberry Cocktail With Rosemary
To make one drink: Add 2 ounces of Absolut Vodka, 2 ounces cranberry juice (I use sugar-free) to a cocktail shaker filled with ice. Shake and strain into a cocktail glass. Add a splash of club soda. Then place in a few fresh cranberries and a sprig of fresh rosemary for garnish.
 This post was created in collaboration with Absolut. All thoughts are my own. Thank you for supporting sponsors that let me keep creating fun cocktails. xoxo