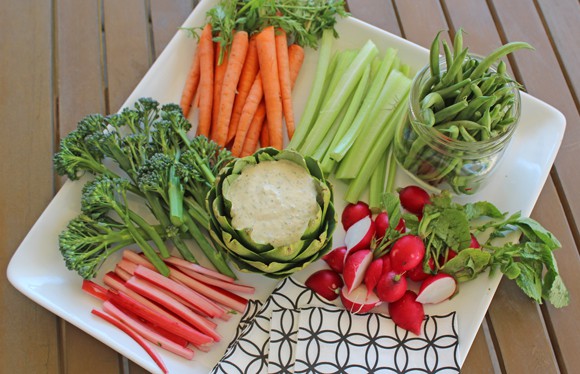 Entertaining guests? A crudite platter is always a great choice when preparing light appetizers, especially this time of year! Our own garden is beginning to really take off and one of our favorite things to do is serve up what we've grown. Until then, we enjoy heading to the local farmers' market and picking up veggies. Select your favorite veggies and feel free to be creative! One idea is to make a serving bowl from an artichoke–it makes for great dip presentation.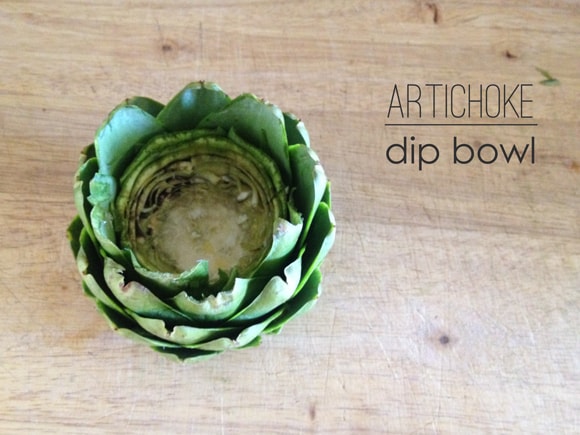 To make the artichoke bowl, you simply use a knife to cut the center out of the artichoke. You'll want to use a very sharp pairing knife. Once you've removed most of the leaves, use a metal spoon to hallow out the center before filling with your favorite dip or hummus.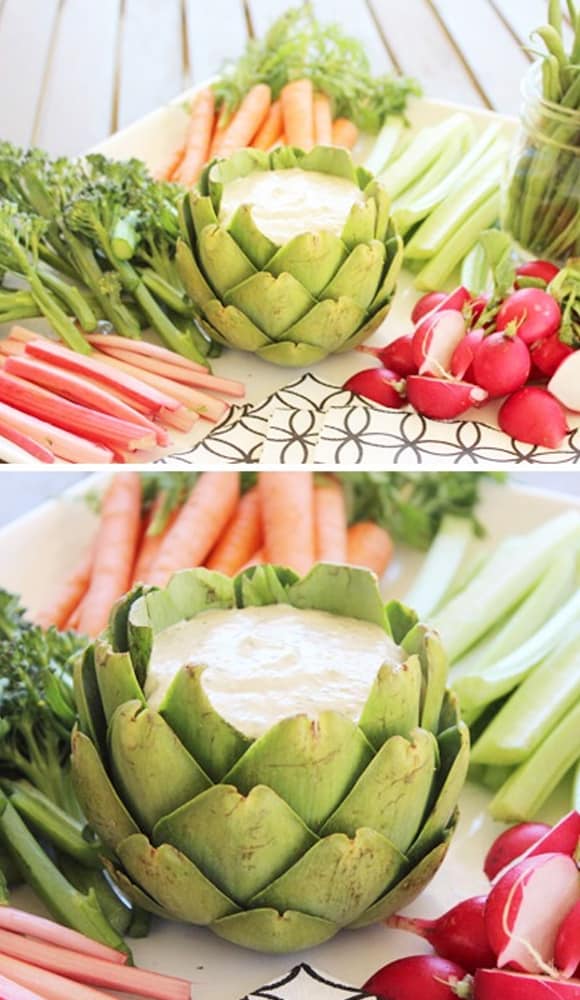 Above: I served up carrots, celery, french green beans, broccolini, radishes and rhubarb on a platter. I filled the artichoke bowl with a cilantro ranch dipping sauce.
If  you're looking for more veggie tray ideas, this bountiful tray is perfect for entertaining a crowd! HERE.