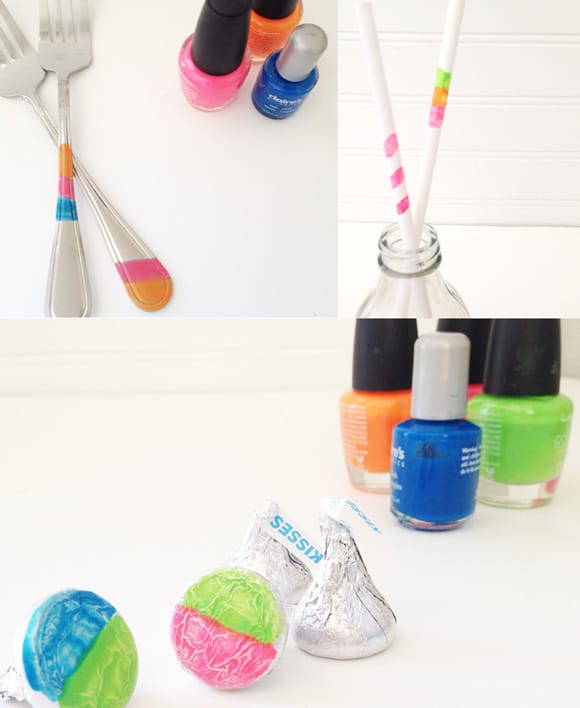 There are many outlets you can go to for inspiration when you are throwing a party; however, planning one can get overwhelming – and expensive. The good news is, with a little creativity, you can easily add some flair to your next get-together while avoiding spending a fortune at party and craft stores. For example, you can add color to party supplies and décor by using simple and inexpensive solutions, like nail polish! Here are a few DIY ideas on how you can add creative of color to your next event.
Who knew nail polish could be used for party decor?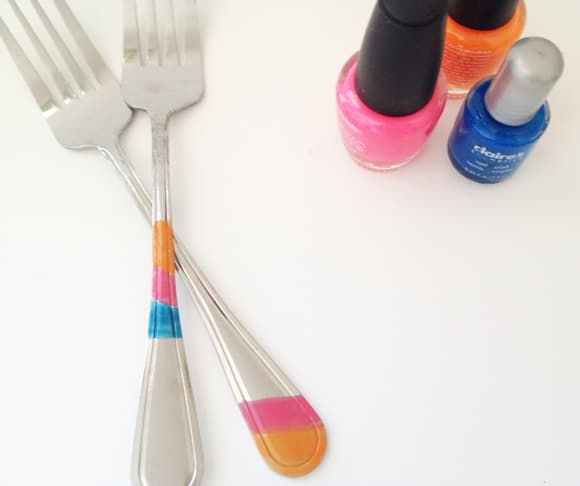 Dress-up your cutlery
Adding a few stripes of color to the handles of your cutlery will add unexpected style and fun. You can purchase stainless steel forks, knives and spoons at most dollar stores. The set I used (in the above image) came in a four-pack for $1.00, so I didn't hesitate adding nail polish to dress them up. Be sure to hand wash them once your party is over.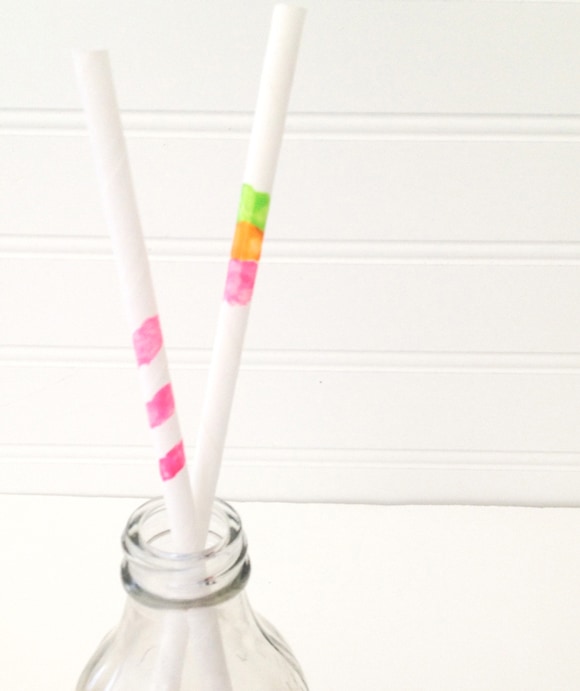 Make your own striped straws
Paper striped straws are very popular right now, however, you'll be stuck with all the leftover colors which can be a waste. Instead of buying a pack of striped straws, pick up white paper straws and decorate as many as you'll need by applying your own stripes using nail polish. Just be sure not to paint the straws that will be in your mouth or in the liquid (stick to about an inch from the top).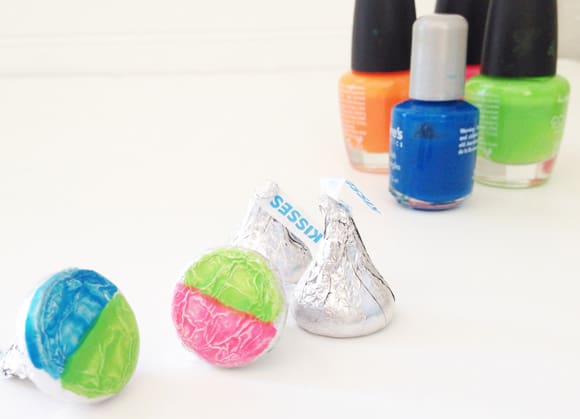 Create colorful candy
Paint the bottom of candy wrappers to coordinate with your party colors. This is so easy and adds a nice thoughtful touch to the candy bowl.
Please note: When applying nail polish to any of the above items, always make sure that the solution is far enough away from the section of the object that touches your mouth. 
What creative and inexpensive ideas have you come up with to add some color to your parties?
Recipe originally created for SC Johnson where I am a Blogger Panel Member. See it here.