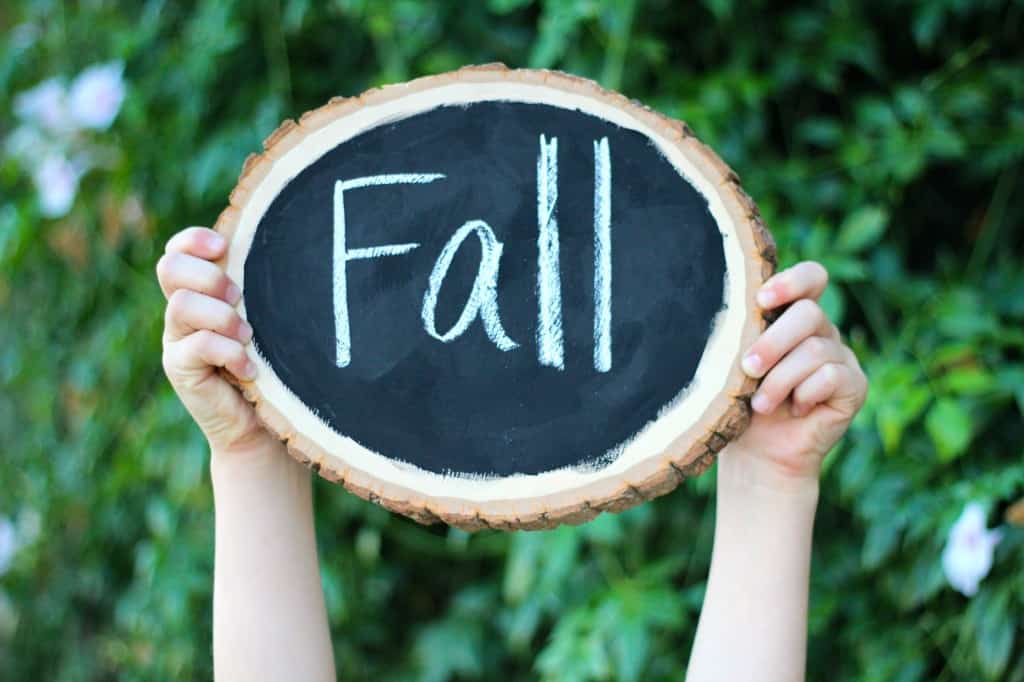 Looking for an easy fall project? Make this rustic chalkboard sign for a fun fall greeting. Chalkboard paint can reinvent almost any surface and create a fun, writable space for adults and children alike. Here, I've turned a piece of round wood into a fun fall sign that is now displayed in my kitchen.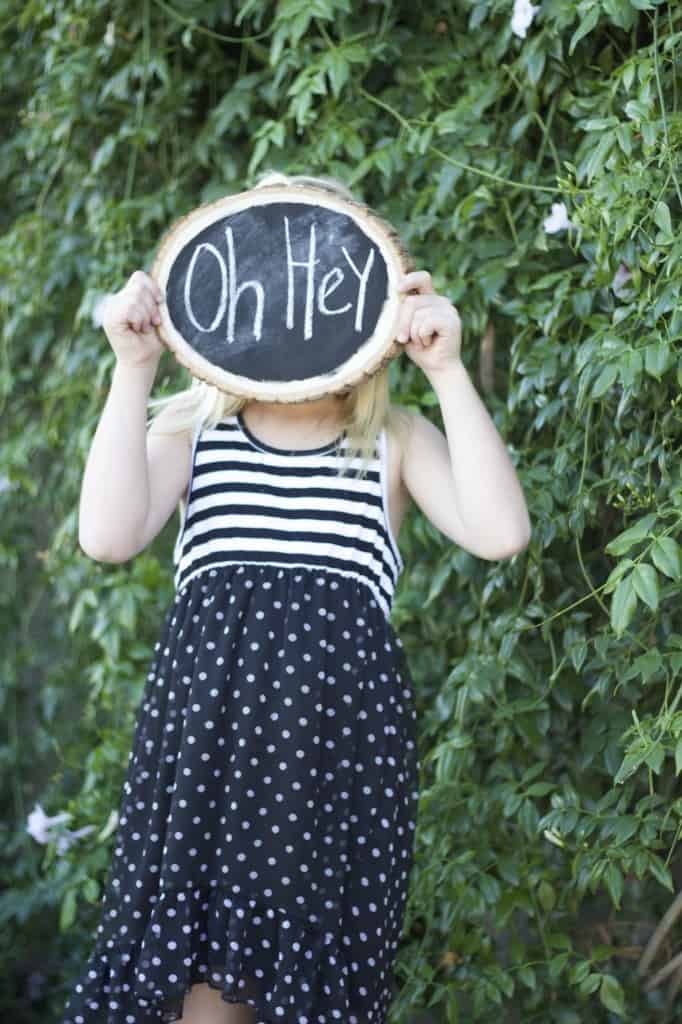 Supplies
• Piece of wood, or any other material you wish your sign to be painted on
• Chalkboard paint (you can get this at your local hardware store)
• Paint brush
• Chalk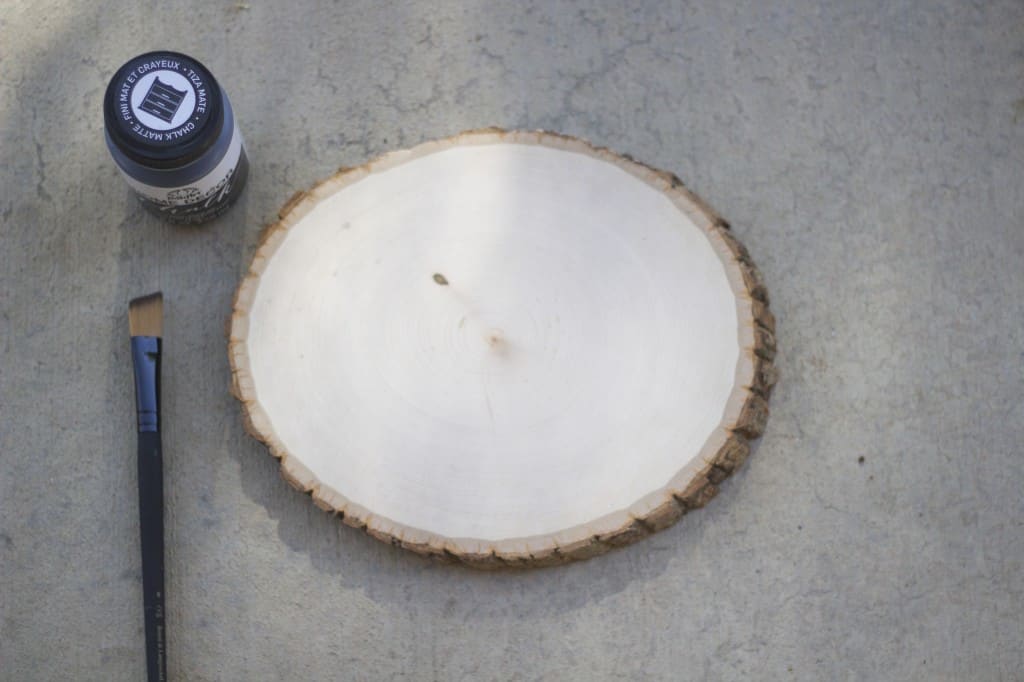 Instructions
Apply a thin and even coat of chalkboard paint on the surface of your desired sign.
After the first coat dries, repeat for a second coat. Be sure that your sign is all the way dry before you write on it with chalk.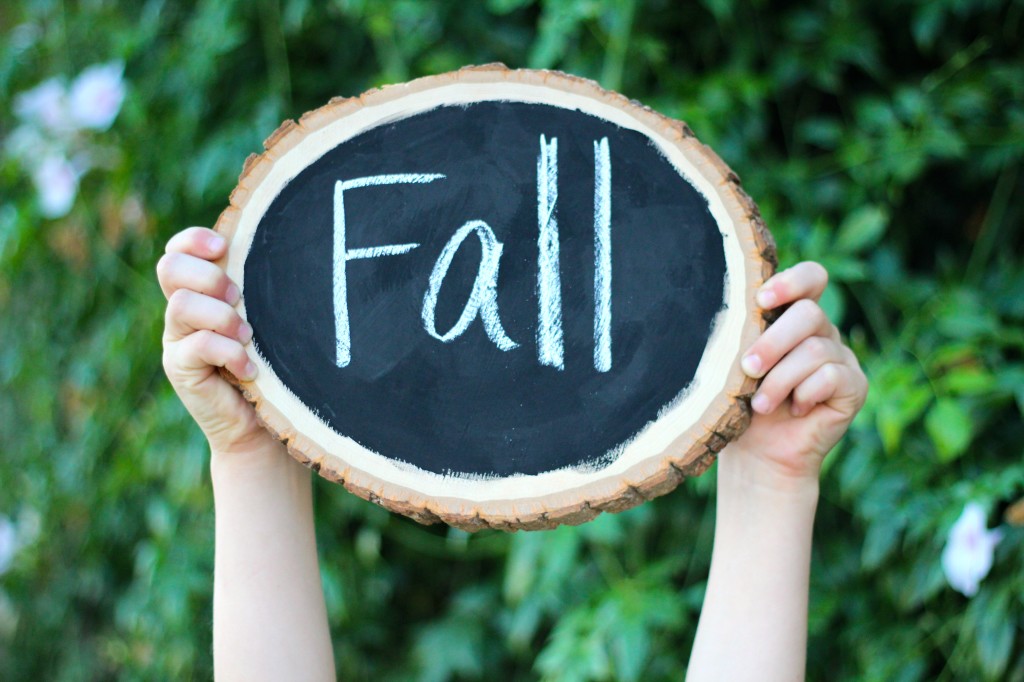 Once dry, create your message using chalk.
This is a simple project for you and your children on a rainy day in. You can create as many of these chalkboard signs as you'd like and you can erase and draw new greetings to go with each season.
This post was done in collaboration with SC Johnson. See the original post here.