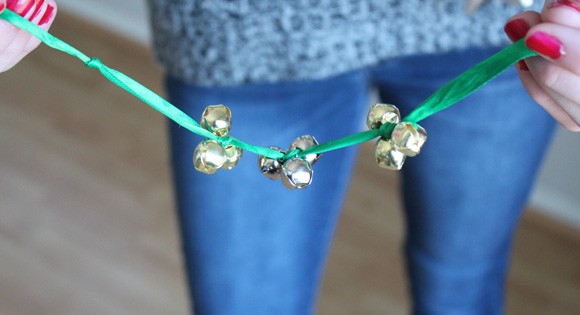 Looking for easy Christmas crafts or a last minute accessory to go with that awesome holiday T you're rocking? This morning my oldest daughter had to wear an "ugly sweater" to school (which by the way was NOT ugly. It was totally cute — clearly she didn't get the memo that you don't find ugly sweaters at Kohl's. How about a thrift store darling?).
Anyway, we whipped up this fun jingle bell bracelet in 30 seconds. Super simple!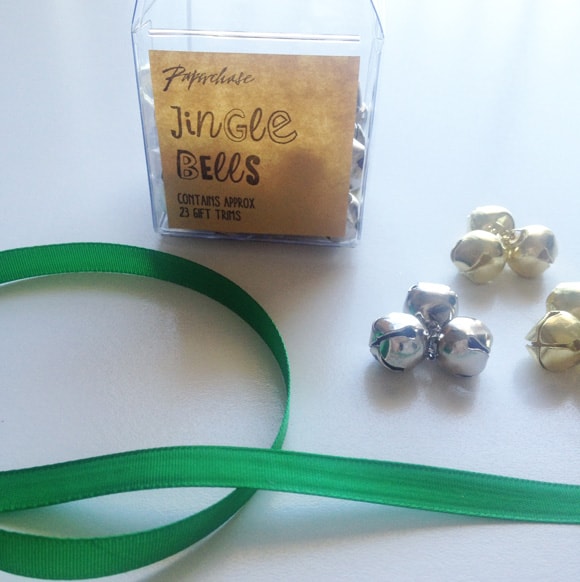 Our supplies: Ribbon we had on hand and these jingle bells I had picked up at Target. That's it! We simply tied the bells (they are in cluster of 3's) onto the ribbon and then tied the ribbon on her wrist.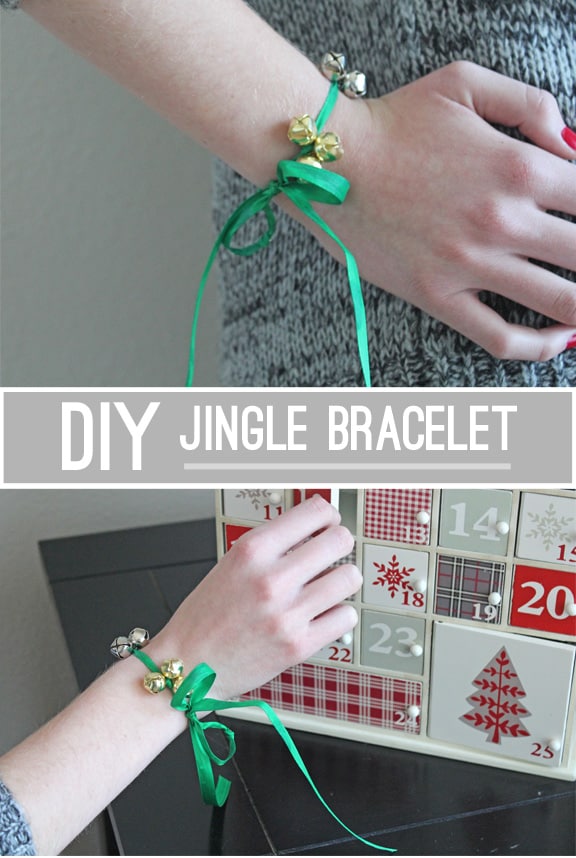 She topped off her ugly-ish sweater ensemble with this cute bow. She just super glued a traditional bow to an old hair clip. Love that she has her own DIY style.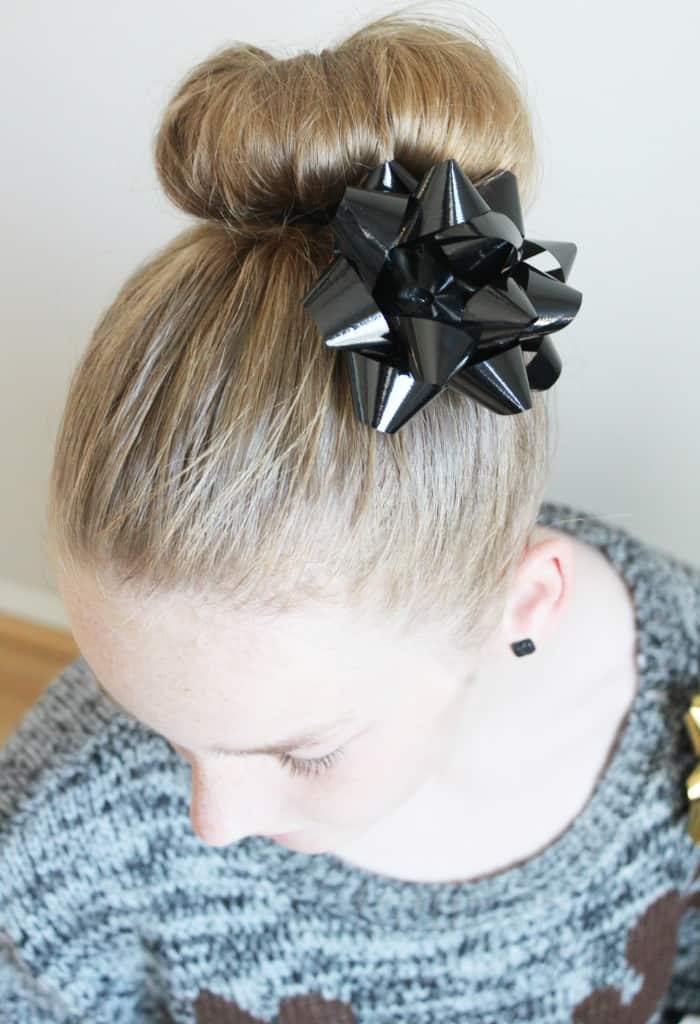 I love this girl.
Have a great weekend friends — I'm sure it will be full of Christmas cheer!