I have a ton of magazines stacked in my house. Why? Well, they are just so pretty I can't throw them out, so instead I keep them stacked in a basket. Not the best solution I know- so I went browsing for some ideas on what to do with them. I came across this fabulous idea for re purposing old magazines. On How About Orange I found this great way to recycle my old magazines and make them into coasters! Now I can turn pretty magazines into something that is actually useful.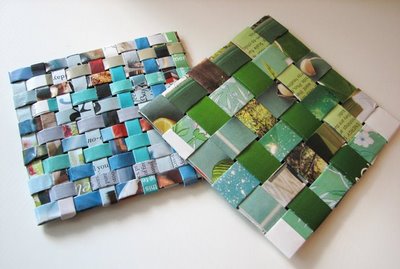 Aren't they cool looking?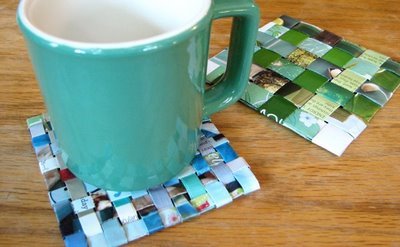 Head on over to How About Orange and see the simple way you can turn 6 magazine pages into one gorgeous and crafty DIY coaster! You can even learn how to make recycled magazine baskets :). This site never fails to inspire me to get a little crafty- remember those DIY bookmarks I shared with you? They are still one of my favorite little projects!