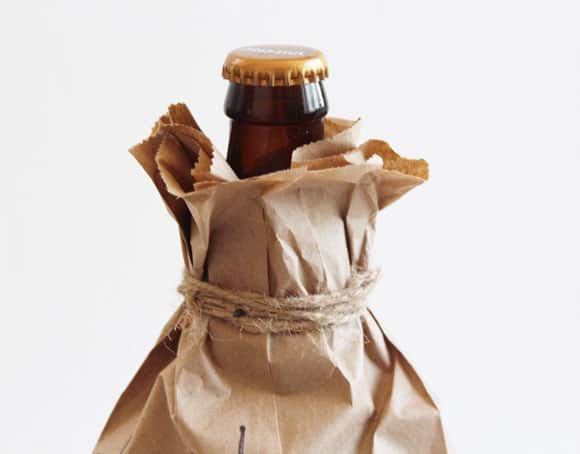 Ever try to come up with something thoughtful to gift to that guys-guy you know? I'm talking thinking of something small to give to a friend, your neighbor, or brother. I feel like small thoughtful gifts for women are easy: wine, flowers, a candle and you're good. Guys? A bit tougher.
Inspired by keeping things simple (and that fact that most guys really don't care all that much about fuss), I decided to just wrap up a bottle of beer — in a brown lunch sac. No big deal and still thoughtful.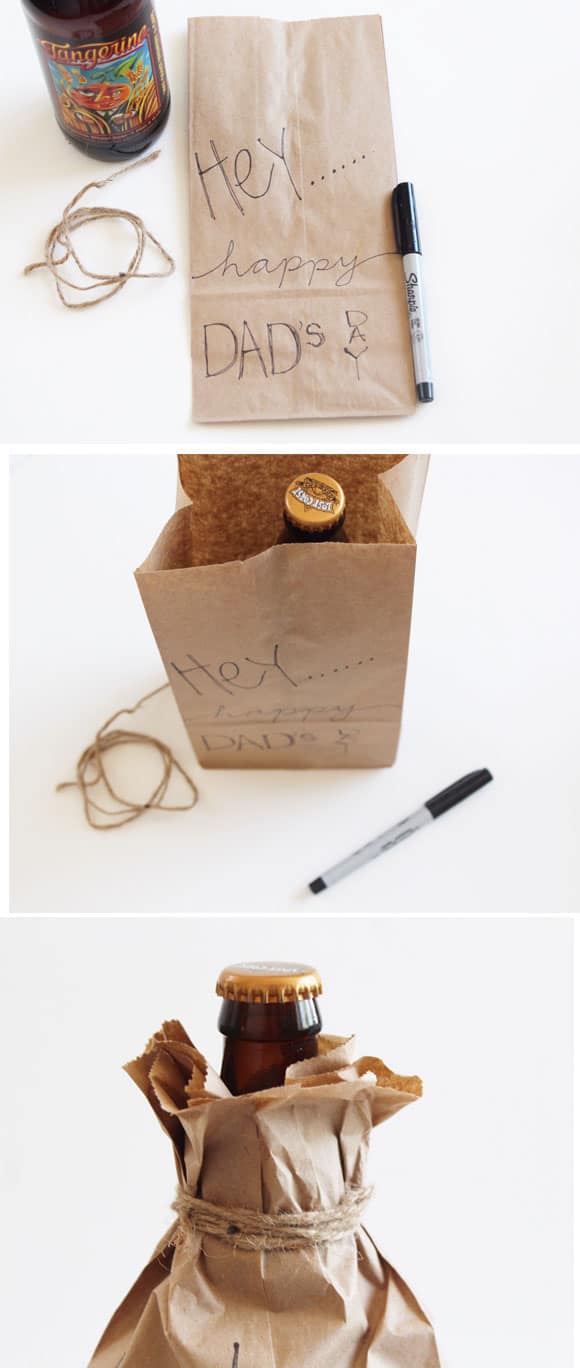 All you need to do is grab a bottle of beer, a paper sac, a sharpie and some twine and you've got yourself about the easiest DIY gift for guys idea there is.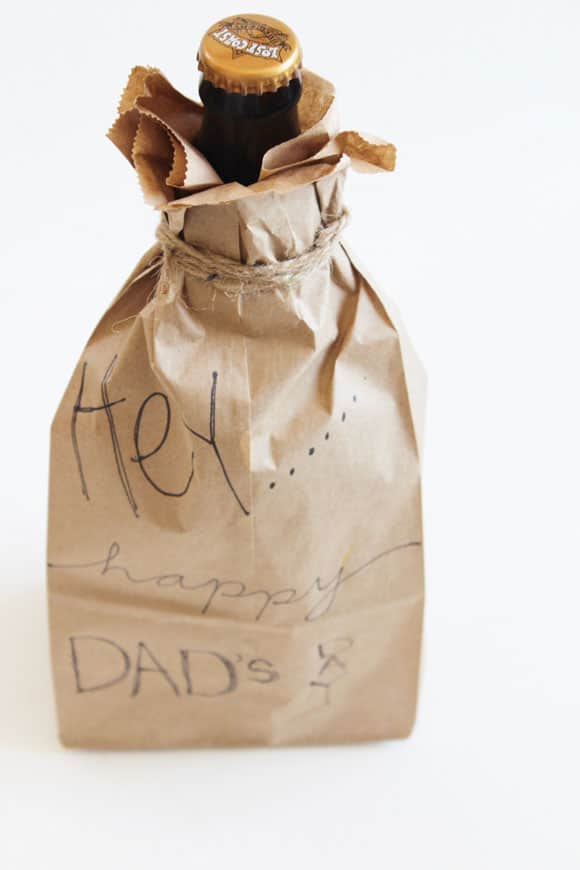 This idea is perfect for Father's Day, thank you gifts, just because — any time you need "a little something" to give him.
Looking for more Father's Day ideas? I bet he'll love these Bacon French Fries and likely this Beer Bacon Cheese Dip too.
I'm also sharing 3 fun food gifts for Dad over on the SC Johnson Family Blog.