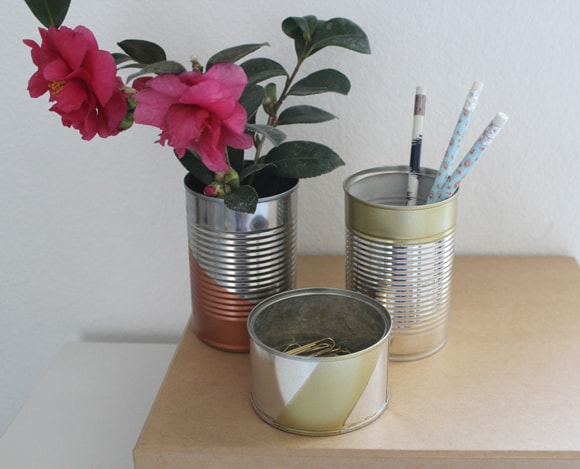 I was recently looking for the perfect canister to use on my office desk. I began searching around my house to see what I could re-purpose into some DIY office decor, when I had the idea to transform discarded soup cans into new chic decor. I started by gathering a set of three cans in a variety of sizes. I then removed the labels and washed the cans. Once dry, I masked off sections of the can using painters tape so that I could spray paint them to give them a trendy look.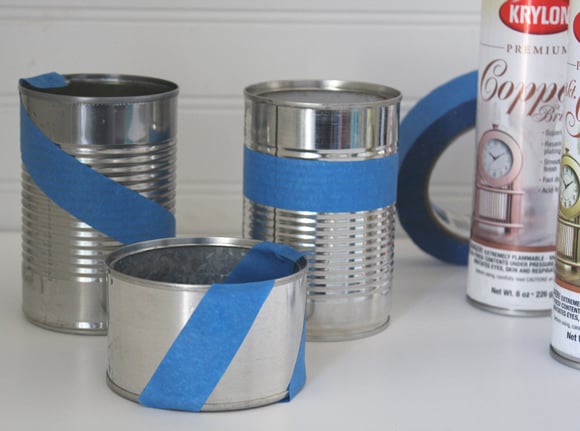 Since mixed metals are in style, I decided to leave some of the silver can visible and paint stripes using gold and copper spray paint.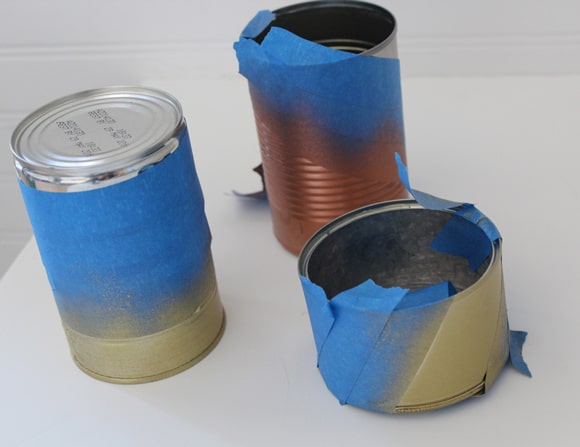 I lightly sprayed on two coats of paint and once completely dry, carefully removed the tape.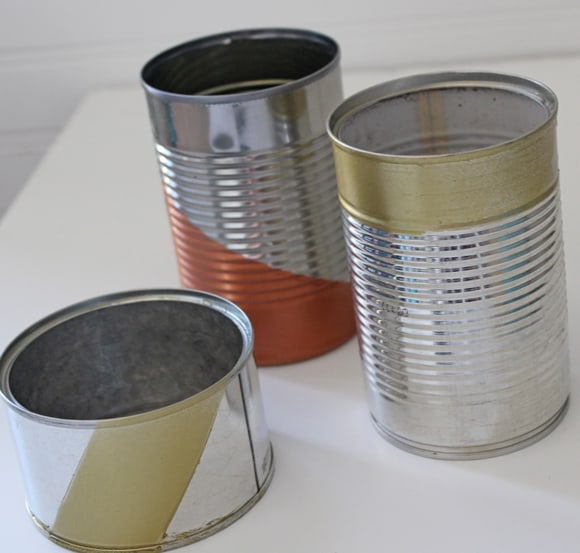 These repurposed cans make the perfect vessels for pencils, paper clips and fresh cut flowers, while the mixed metal style adds a nice trendy flair to my desk.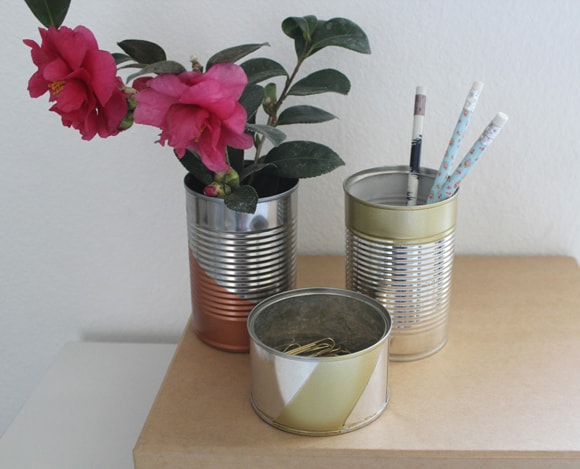 What have you re-purposed lately? Share your ideas below.
You might also like these metallic spray-painted terracotta pots, check them out!