Truth is, sometimes we all need a little mood-booster in our day. If you've ever found yourself wishing for a timeout or reset button, this rose water spray DIY is going to be your BFF. Think of it as a little refreshing pick-me-up. I never knew I loved a good face mist so much before.
With Mother's Day right around the corner, this would make an easy and thoughtful gift for those hard-working mommas in your life. (Just be sure to make one to keep for yourself!)
I think the tag just makes this an adorable gift. Be sure to grab your free printable tags below!
I was inspired to figure out how to make this rose water spray after I had bought a small bottle at Anthropologie.  I found my mood being instantly boosted each time I spritzed by face and took in a deep breath. But there little bottle was nearly $20 so I decided to make my own.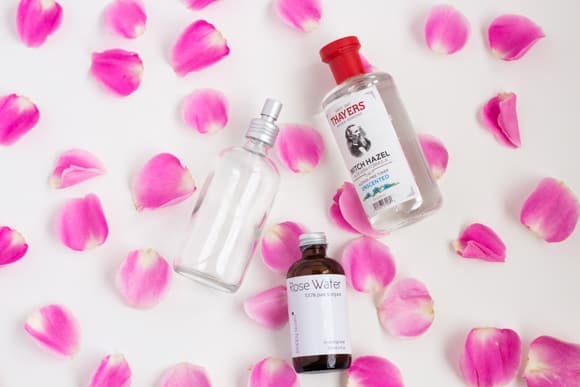 To make these, you will need: Distilled water, 100% Pure Rose Water
,Witch Hazel
, Apothecary Glass Mist Bottle
, and a free printable tag (link below).
Once you've gathered your supplies they are easy to put together. Simply fill each spray bottle. Each one should contain 1/3 distilled water, 1/3 rose water, and 1/3 witch hazel. Once filled and sealed, shake and spritz.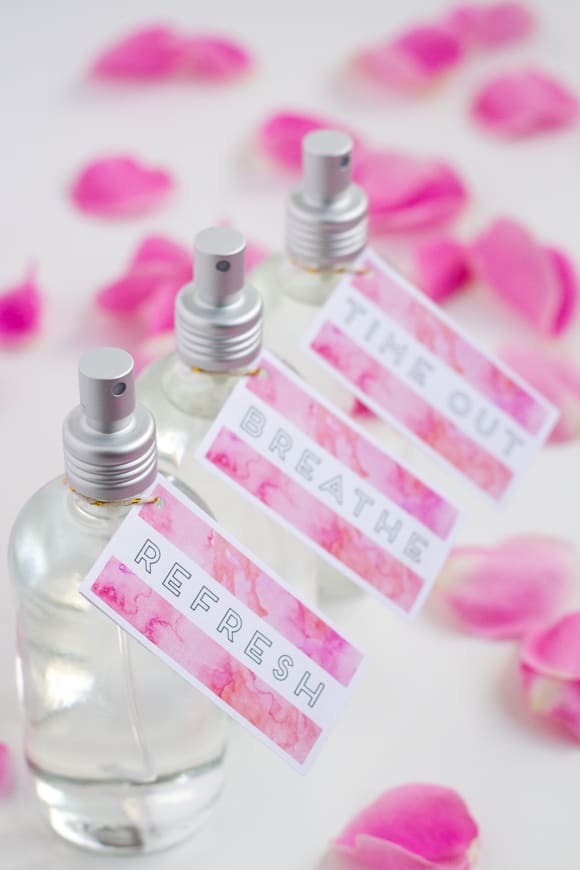 Bonus use: Give your face a mist when you want to freshen up your makeup at the end of the day.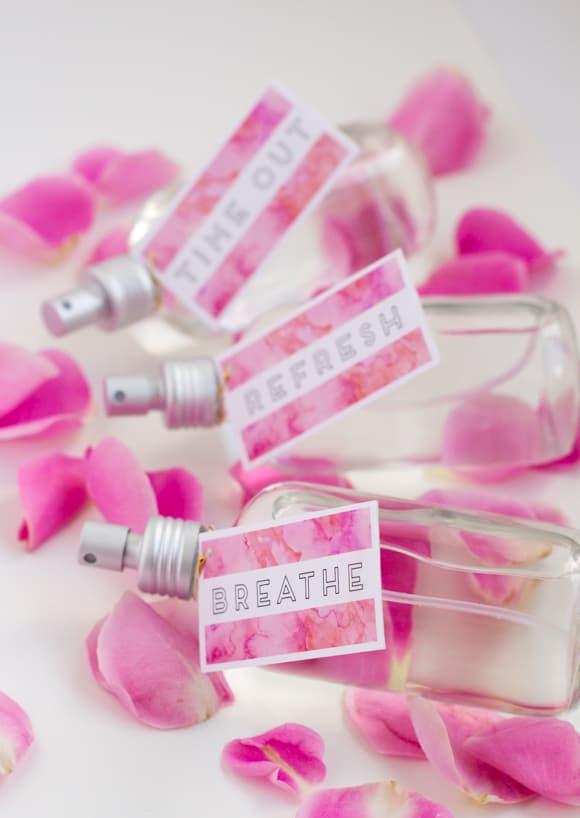 You can even keep one in your desk drawer at the office. Instant time out when needed.  :)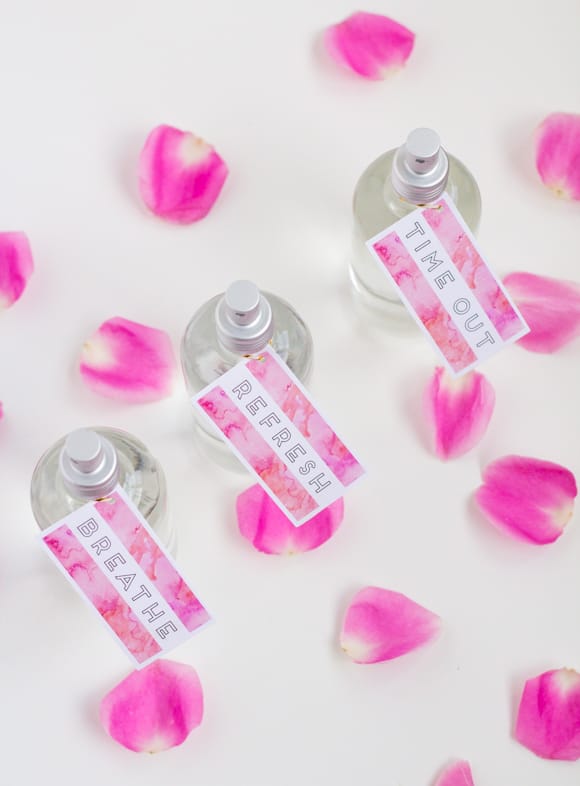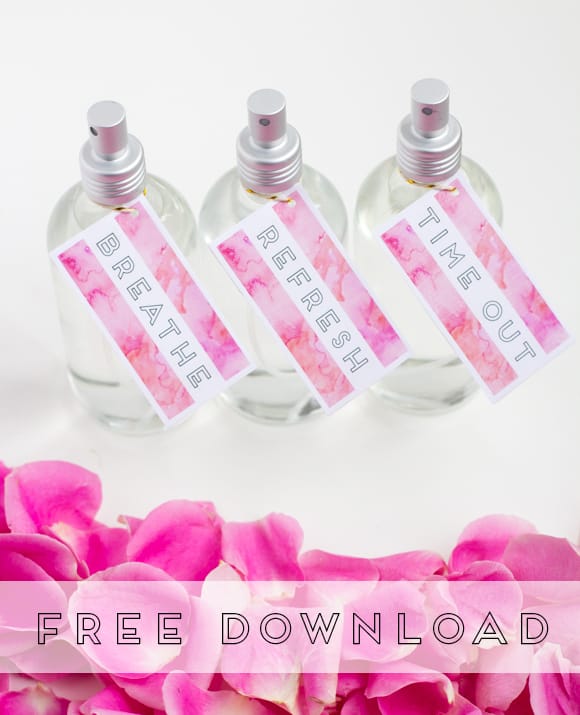 You can also make mini versions which are perfect for travel or to keep in your purse. I used these Fine Mist Spray Bottle
 and I loved the ultra fine mist. It feels really refreshing when you spritz on your face.
Will you make your own rose water spray DIY? Let me know in the comments!