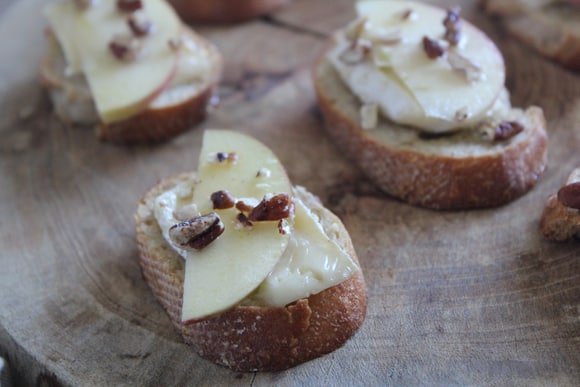 Fall is well underway and the season always tends to bring a bounty of apples. If you're looking for new ways to serve these delicious fall fruits, consider incorporating them into your next appetizer. This recipe for Apple and Brie Crostini will intrigue adult guests and satisfy even the pickiest of eaters. It's a true crowd pleaser and tastes like it took a lot more effort than it actually requires (a bonus!).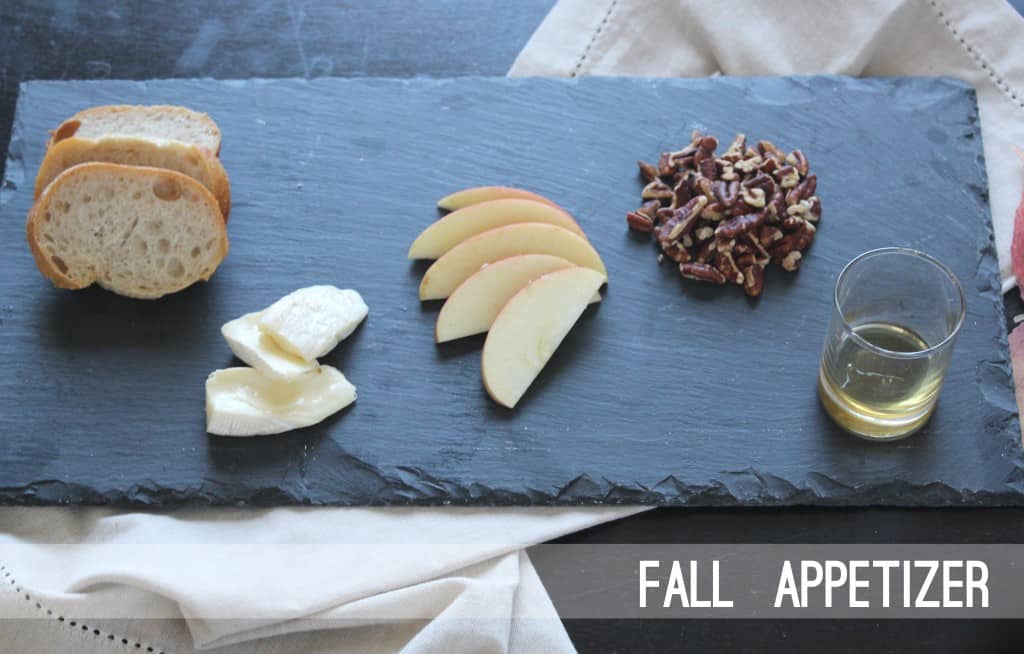 Apple and Brie Crostini
Prep: 15 minutes
Cook: 10 minutes
Yield: Approximately 15 servings
Ingredients
1 French baguette, cut into thin slices
1/2 cup olive oil
6 ounces of Brie cheese, cut into thin slices
1−2 fresh apples, thinly sliced
1/4 cup pecans, finely chopped
1/8 cup honey, for drizzling
Directions
Preheat your oven to 425°F. Lightly brush each baguette slice with olive oil and place on a baking sheet in a single layer. Toast until lightly browned (about 5 minutes).
Remove from oven and top each with a slice of Brie. Place back in oven for about 5 minutes or just until the brie begins to melt. Remove from oven. Top with thin apple slices, pecans and drizzle with honey.
Arrange on a cutting board or platter and serve immediately. (They are best when still warm!)
How do you incorporate apples into your menu during the fall season?
recipe originally created for SC Johnson where I am a Blogger Panel Member. See it here.