When mom Stacey realized it was time to plan her little Liv's first birthday, she realized how fast her first year flew by. All parents realize it at one time or another– they grow up "in a flash." Stacey says, "The bittersweet thoughts about our last baby's first birthday & the desire to capture this fun time in my little one's life inspired the theme for Liv's party: One Year Old in a Flash."
If you are looking for a first birthday theme, we think this one is so unique. It would work for both boys and girls! Here are some details as told by Stacey: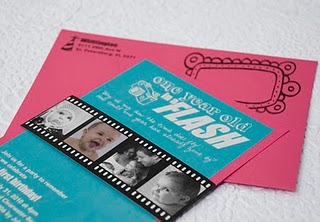 Invitations are one of the best parts of party planning! They set the tone & get people excited about being a part of the celebration. I've worked with Ginger, of Beyond Design, on at least 5 parties in the past, & she always delivers way beyond my expectations! I told her the party would be centered around photos, asked her to make the invites casual & fun, and gave her the color scheme and party details. I couldn't be happier with the invitation & two inserts she designed! She made some really fun graphics we ended up using for other aspects of the party too, incorporated photos of Liv on the "film strip" band that went around the invite, and even put a little frame on the envelope for the photo stamps that I ordered.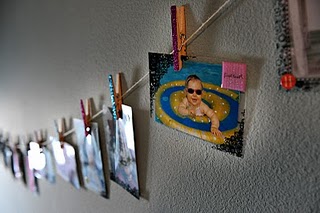 The décor for the party was pretty simple. The Cottage Market made 12 glittery clothes pins for me, in the colors of the party of course, & included some twine which I strung between two 3M hooks (3M hooks are my secret party weapon!) along the stairway. A picture from each month made for a sweet banner & a really neat way to see how much Liv had grown over the year!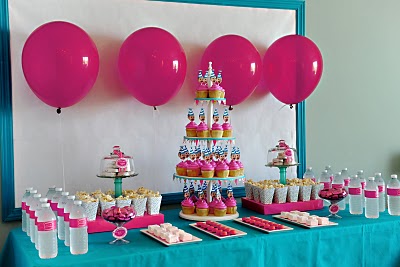 *Can you believe this is the first dessert table Stacey has ever done? Great work Stacey! For all the little details, check out this post where she explains this pink dessert table in full detail.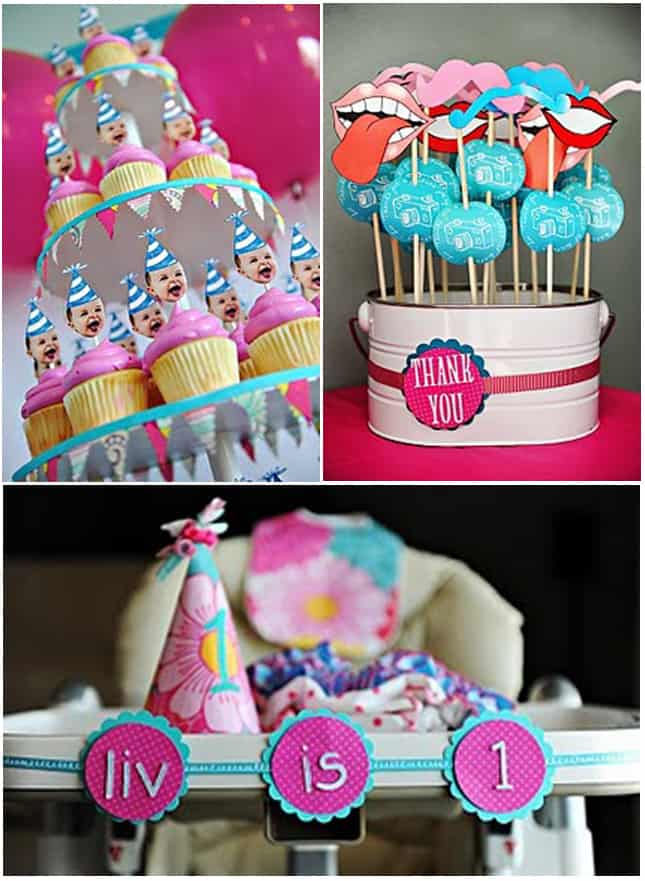 More darling photos from this photography infused birthday. Check out the lips and mustaches that guests used to as props for pictures!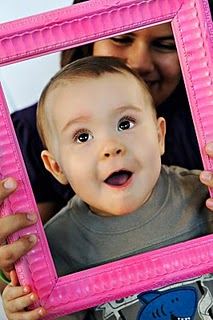 What a simple idea! Paint an inexpensive frame for a fun DIY photo shoot!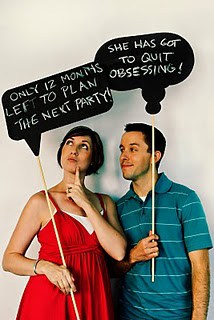 Stacey, already planning Liv's next party ;).
Thank you Stacey for sharing this darling party with us. *For more great details and party pics (via Elemental Image) check out Elle Belle blog.