If you're looking for a new summer-go-to drink recipe, frozen drinks are the perfect choice! This vodka slush is perfect for a crowd and is so pretty guests will love the bright summer colors!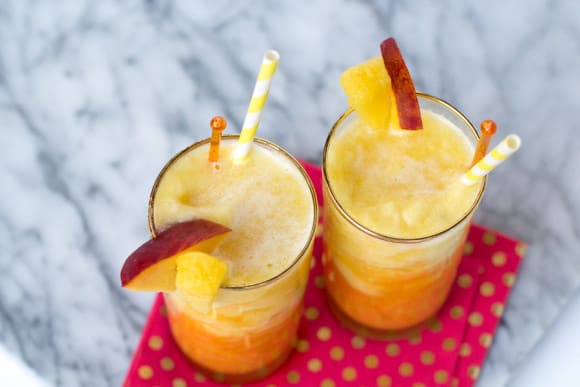 Summer is here which means my mind is on frozen cocktails. I love how versatile they can be (and how simple they are to whip up). I recently made partnered with DOLE®  to create these pineapple and peach slushes for a day lounging poolside. When the temps rise your mouth will be watering for one of these tropical drinks, trust me!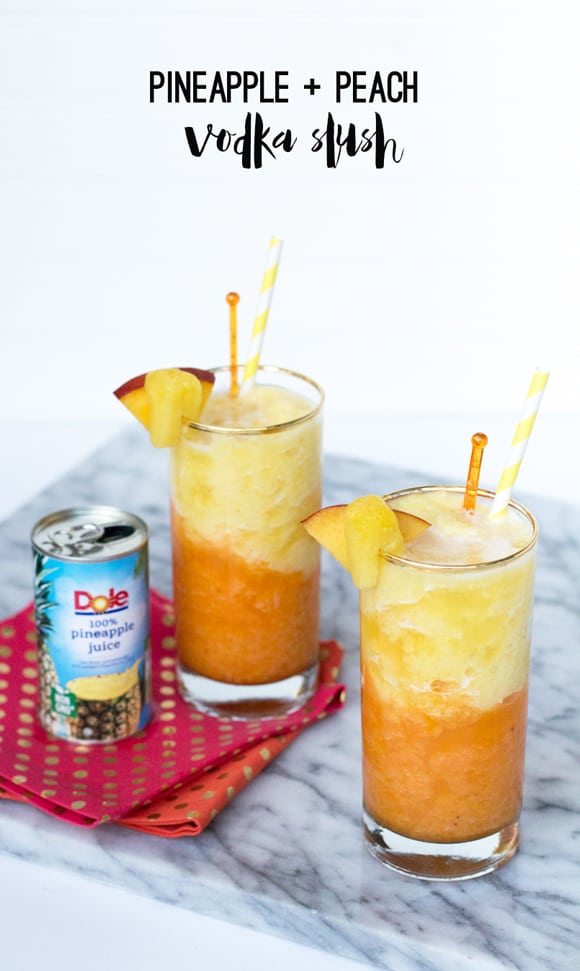 The exotic flavors in this drink are so refreshing which makes it great for sipping on a hot day. I topped it off with a big splash of DOLE® Canned 100% Pineapple Juice which was just that perfect added touch. Bring out a couple pitchers or serve individual glasses on a tray. No matter how you bring them out, guests will be very happy.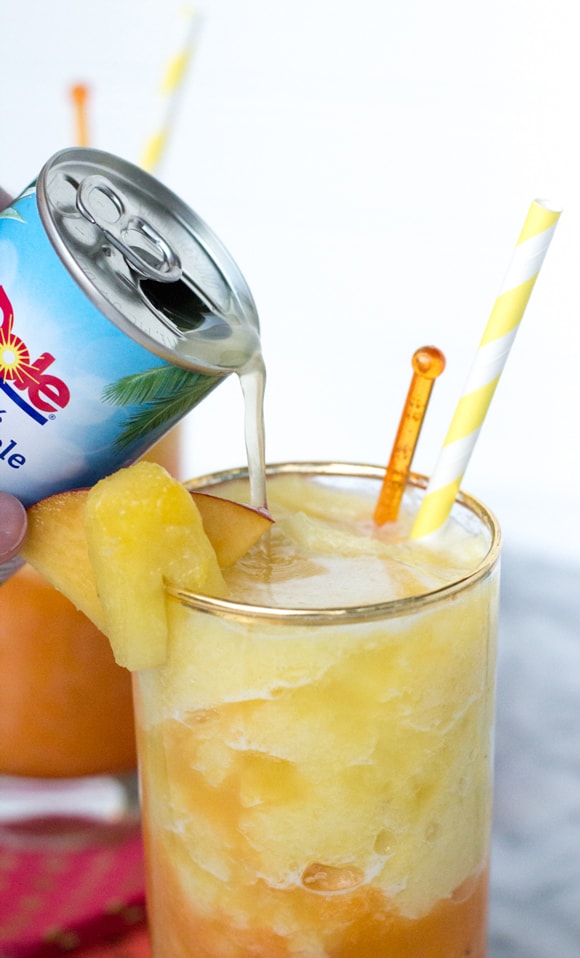 To layer the drink, you first pour in the peach slush and then top with the pineapple slush (recipe below). The bright layers make for a fun presentation. I also made a mocktail version for my kiddos. They loved the flavors of this drink just as much as I did! To make the mocktail, just omit the vodka from the recipe.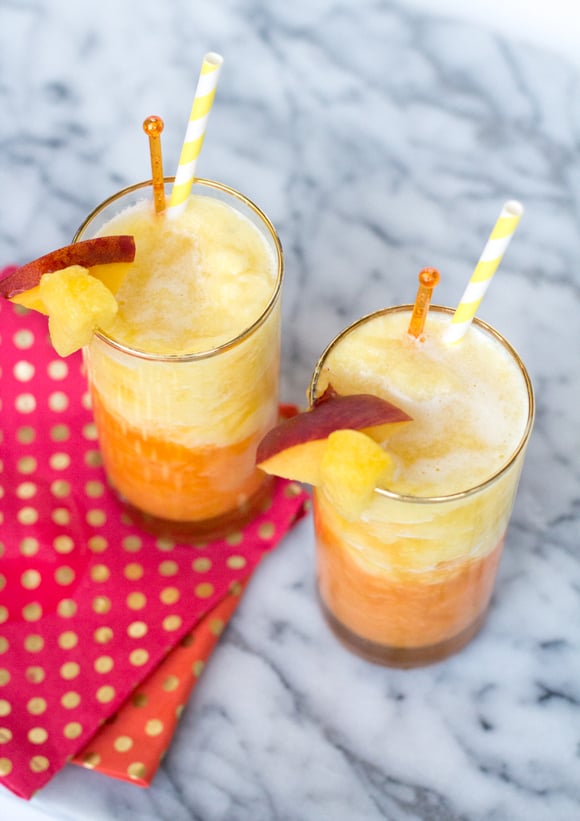 Pineapple + Peach Vodka Slush
Post your pics and tag @HostessTori #TScocktails –I'd love to see what you make!
Ingredients
For the peach layer:
2 cups frozen peaches
1 cup peach juice
1 frozen banana
For the pineapple layer:
2 cups frozen pineapple
1 6oz can Dole 100% Pineapple Juice
1 frozen banana
To Make
Add the peach ingredients in a blender with 1 shot of vodka (or omit if you prefer a mocktal) and blend until well mixed. Fill two glasses ½ way full with peach slush.
Rinse the blender, and mix all of the pineapple ingredients, banana, and another shot of vodka (if using). Top the two glasses with pineapple slush.
Garnish the glasses with a fresh peach and pineapple slices. Serve immediately.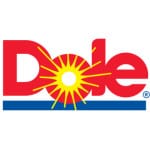 DOLE® Canned 100% Pineapple Juice, the 'King of Juices™, is a natural way to add excitement to your favorite food and drink recipes. It's a delicious change of pace that always delivers exhilarating flavor
Try this watermelon cocktail! Watermelon + Strawberry Lemonade Cooler