Green has gone Vintage Glam!
ThreadBeaur is a true gemstone-of-a-company. It glistens and sparkles and shines an inspiring light right through your computer monitor. A company created with the sole mission to take old discarded fabric and create with it practical, useful, and gorgeous creations. The designs of Carrie Fountain are proof that you can be both earth friendly and fashionable. I was completely inspired by her fabulous "green-flair!"

A professed "thrift-store" enthusiast, Carrie finds inspiration for her works of art from vintage fabrics. In her own words:

"The best fabric is that with a history, some old sheets that the owners no longer stretch across the mattress, they make perfect cloth grocery bags. Floor length vintage drapes, that have found themselves hanging lifeless in the thrift store, I will rescue them and make them something special again."

ThreadBeaur offers a range of vintage-patterned gems like these Eco-Friendly Coffee Sleeves.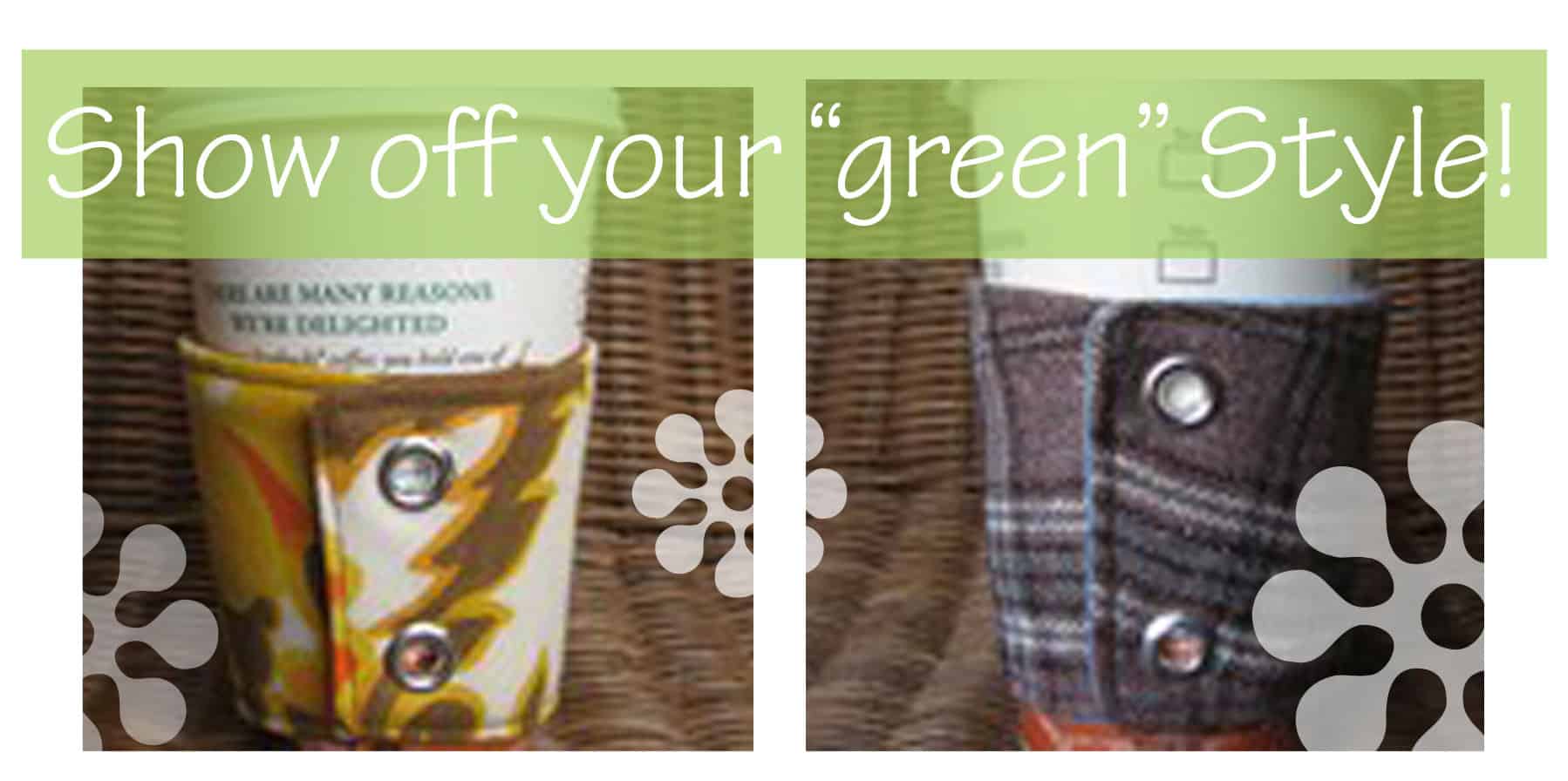 When I received my Coffee Sleeve from ThreadBeaur I was equally impressed with both the quality and the design. The thickness of the fabric ensures that it does it's job– keeps my hand from burning when I go and grab my morning latte. The well-sewn design enables me to reuse this sleeve over and over, eliminating my waste of the cardboard sleeves provided at the coffee shops. And lastly, the vintage chic print allows me to show off a bit of fashion flair myself, what more could you ask for?!
Ohhh I know, how about fabulous vintage chic Cloth Grocery Bags— because ThreadBeaur has got those too!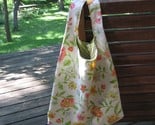 ThreadBeaur is not only helping us be a bit more earth-friendly but also encouraging us to show off our personalities a bit while we are at it. So, grab your coffee sleeve and grocery bag and head out for the day, the earth will thank you and you just might find your own fashion flair!
Carrie is SO fabulous that she is giving one reader a chance to win a Coffee Sleeve of their own. If you win, she'll choose a fabulous pattern for you to show off, over and over again (that's the point remember?)!
Winner! Congrats to Dawn!
Here are your random numbers:
3
Timestamp: 2009-01-31 22:52:09 UTC