If you are thinking about hosting a Halloween party (or just looking for a creative way to make the day more festive), here is my advice: start with the basics. A very simple (and non-intimidating) way to create a pulled together party look is to start with printed plates and napkins. I know, simple right? Even though paper plates and napkins might seem… well too simple, they are a great way to create a themed look with out all the fuss or stress. Check out these festive Halloween paper goods from Plates & Napkins. They would be a great base for any Halloween party theme.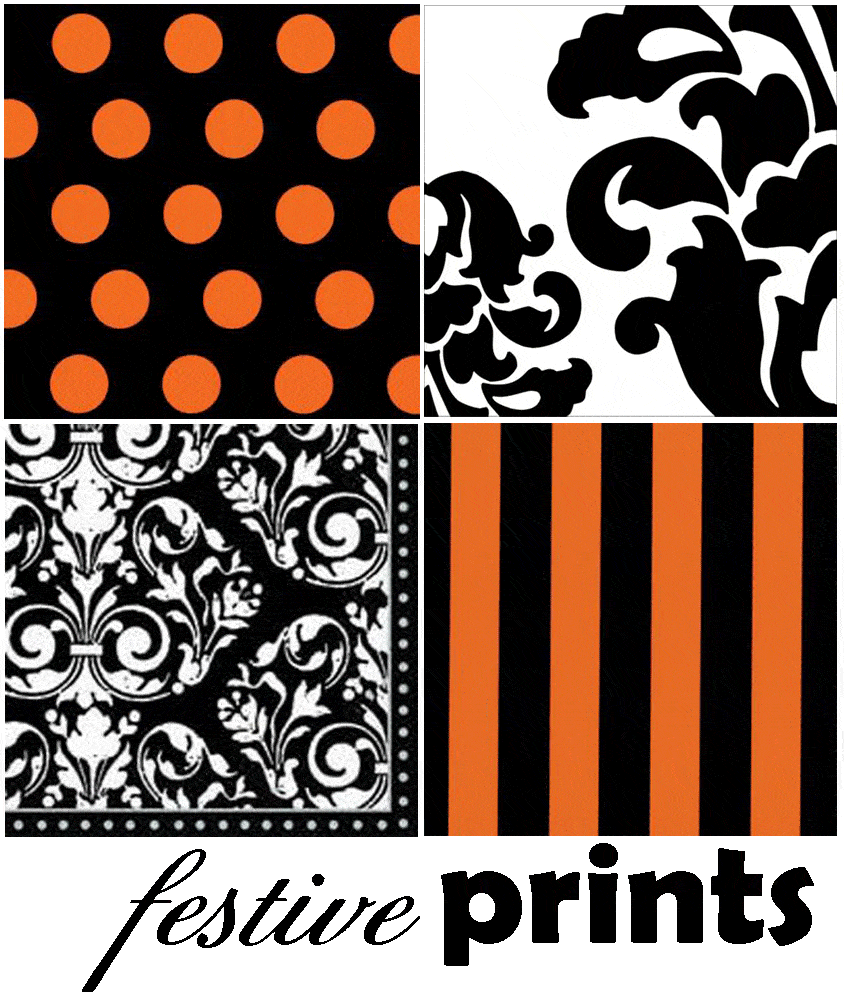 These festive prints would be great for a Halloween themed party for either kids or adults. The more basic prints like stripes and polka dots, could be paired with more fun elements like candy and favors for a children's party. The more sophisticated prints like the damask and filigree could easily be paired with candelabras and more formal or classy decorations.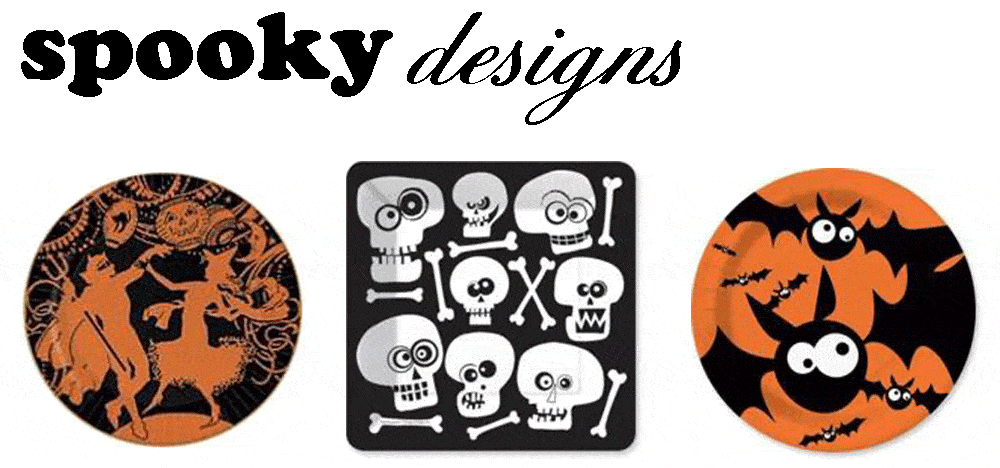 For more whimsical and fun decor, order your Halloween paper plates in a spooky design. These are playful but could easily be "dressed up" by adding solid napkins and a solid table cloth or runner to your table. Above from left to right: Midnight Madness, Bonehead and Batty.