Christmas is right around the corner and it's time to get those holiday cards in the mail. Minted is always my go-to place for stunning photo cards (here's our family card in from last year) and I've teamed up with them once again to offer you a chance to win a $250 gift card to shop for your own holiday cards! Details below!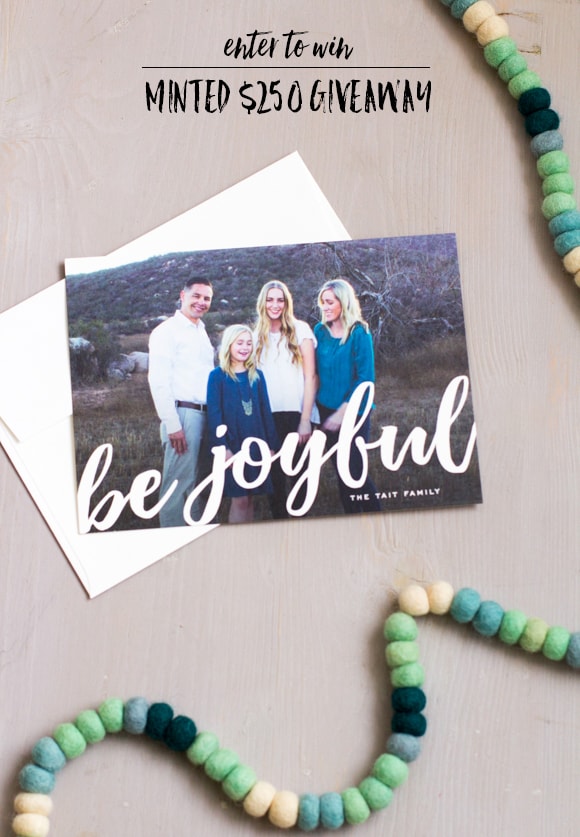 It's always so hard for me to choose a design (because I love browsing them all!) but this year I went with be joyful which complimented our photo perfectly. If you haven't already ordered your  cards, be sure to check out Minted's Cyber Monday Sale that is going on right now. If you're still waiting on holiday images, you're in luck! Minted just rolled out a "Buy Now, Personalize Later" option, so you can still get a great deal on their cards by locking in an order and then go back and personalize with photos and text later. So smart!
If you're not into browsing all the designs, try the new "find it fast" option which is a super helpful tool that allows you to find the perfect holiday card design really quickly.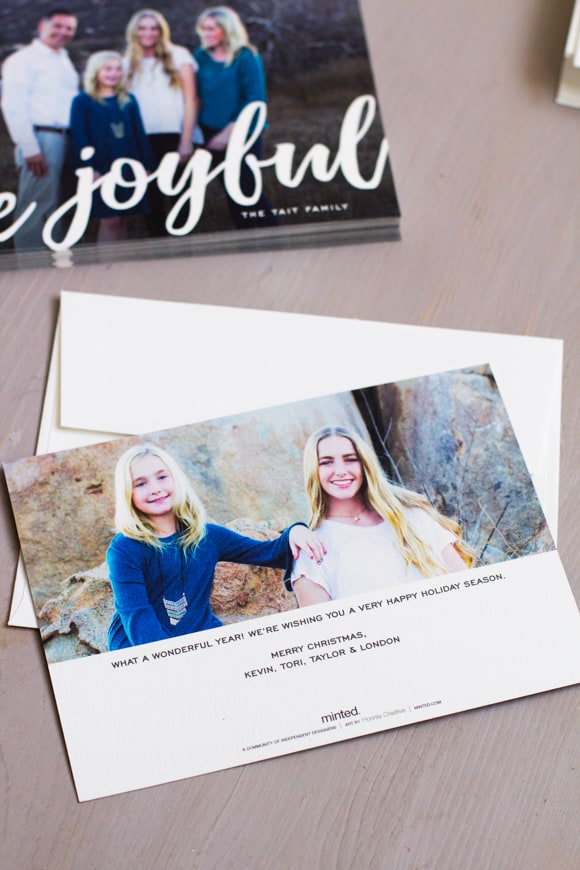 I always have so much fun choosing which photos and designs work well together. This is the back of our card with a photo of our two girls (who are rowing up waaay to fast if you ask me).
This year I also took advantage for Minted's FREE Address Assistant which allows you to upload their recipient addresses during checkout and we send the customer their addressed envelopes. Just add postage and mail, so easy. I did this for half of our cards, because I still really like to hand-address some.
I use this handy envelope stencil and it makes my cards look amazing (no calligraphy skills needed!).
Also, be sure to check out these tips for sending holiday cards if you're feeling a little overwhelmed.
Want to win your holiday cards?  Enter to win $250 to Minted

Also pictured: Seaglass Small Felt Garland
This is a sponsored post. All thoughts and opinions are my own.