This is a sponsored conversation written by me on behalf of The J.M. Smucker Company. The opinions and text are all mine. 
I spend a lot of my "free" time (late nights after work and after family time) crafting. But ironically, I also really always want to be sleeping. I know, the struggle right?! I find that the older I get, the more I truly value a good night's sleep. But yet, I just can't seem to let go of burning the midnight oil–I guess I still love DIY projects more. I recently made a few DIY sleep masks which seem to be the perfect representation of my current struggle–sleep vs. crafting.
I snooze with a sleep mask every night. It just makes me feel like I'm forced to shut my eyes and tune out the world around me. Plus, I'm one of those that wake up at the first crack of light so this totally helps. I take them with me when I travel as well and seem to always be loosing them (I bet there are dozens left in past hotel rooms, ha!). So I recently decided to DIY a few to keep on hand and of course I had to put a personal twist on them with some fun sayings.
They are pretty simple to make (you know I don't like a ton of steps). I'll share more in an upcoming post, but basically you just create an iron on transfer and apply it to a blank sleep mask. So easy!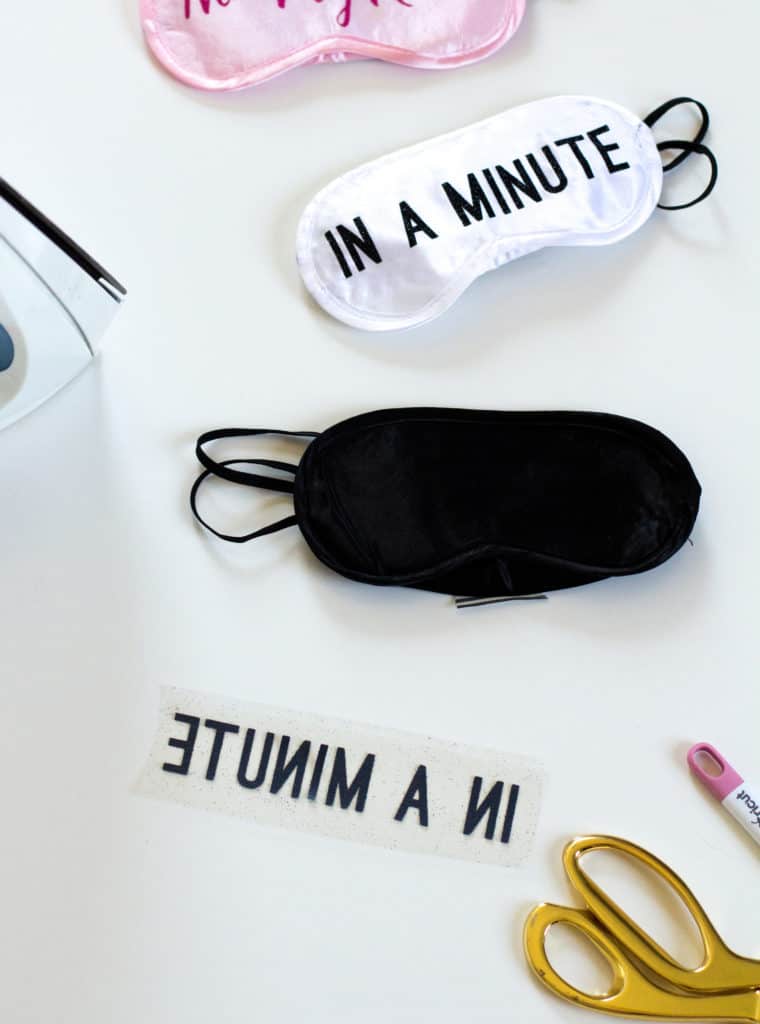 Crafting is really a way to turn my creative juices on and have a little "me" time. Mostly happening late at night, but I also set aside one Sunday a month to tackle projects to share with you here. (Stay tuned for the DIY of these sleep masks coming this week!) I often get asked how I manage this blog and also work full time. Well, this is it. I just carve out time to be creative and get things done. No big secrets over here! Those all-day Sundays set aside for creating are really important to me because they allow me to create for the weeks ahead.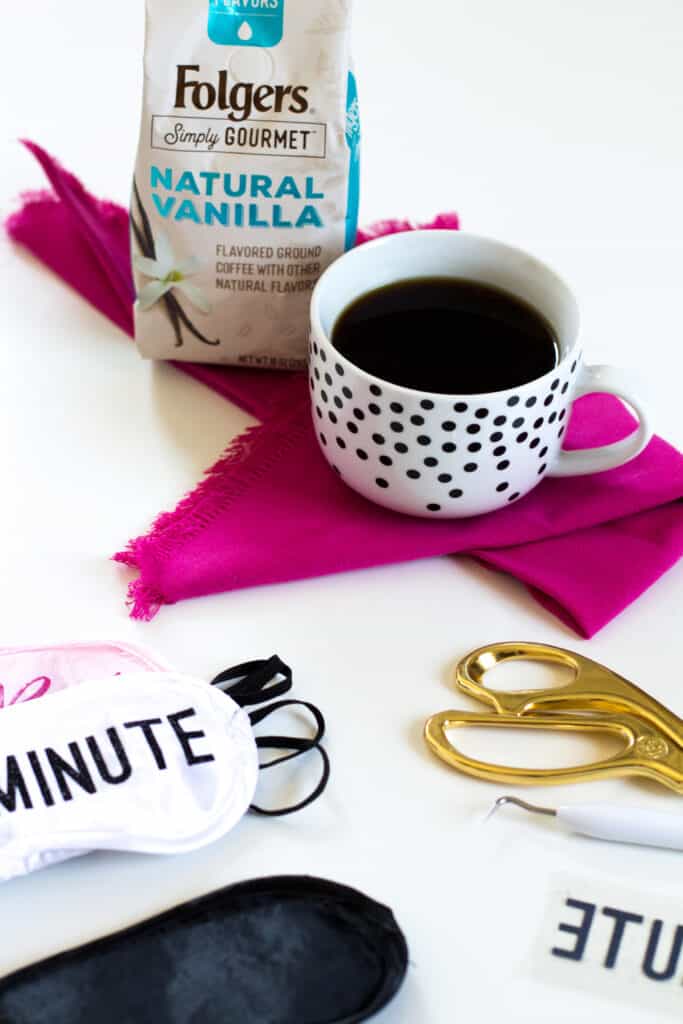 I kick those days off with a delicious carafe of coffee which keeps me going. I'm really enjoying Folgers Simply Gourmet coffee (I picked it up at Walmart). It's made with natural flavors and I appreciate that it's not overly sweet. I'm not a big creamer fan so having a hint of vanilla feels like such a treat.
Whether I'm enjoying some crafting time or just lounging in bed on the weekend, I love a warm cup of coffee to keep me company. Folgers Simple Gourmet also comes in Natural Cinnamon, Natural Chocolate, and Natural Caramel (you can see them, here). I think I'll make it a goal to try all of the flavors :)
What does your "me" time look like? Are you a reader, a crafter, a binge watcher? Tell me in the comments!